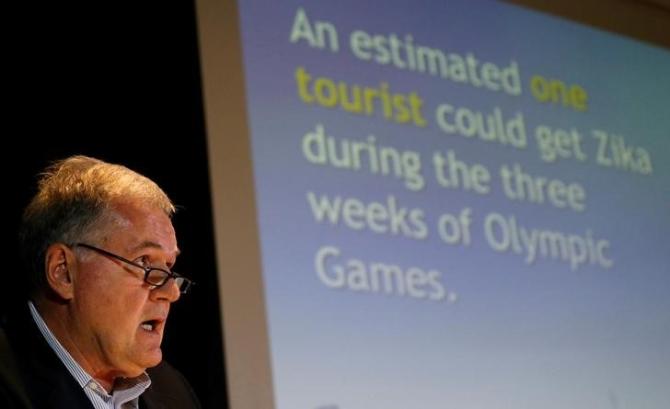 IMAGE: 2016 Rio Olympics Chief Medical Officer Joao Grangeiro speaks during a briefing on Zika virus for international media in Rio de Janeiro, Brazil, June 7, 2016. Photograph: Sergio Moraes/Reuters.
The local organizing committee for the upcoming Olympics in Rio de Janeiro said on Tuesday not a single case of Zika infection has been reported among 17,000 athletes, volunteers and staff during test events in the run-up to the games.
As concern over the outbreak grows among the 500,000 visitors expected for the Olympics, the committee's chief medical officer said cooler temperatures, which are less propitious for mosquitos, had already led to a decrease in the number of Zika infections in recent months.
U.S. health officials have concluded that Zika infections in pregnant women can cause microcephaly, a birth defect marked by small head size that can lead to severe developmental problems in babies.
Along with preventive measures to prevent puddles and other possible mosquito breeding grounds around venues and tourist sites, authorities are asking athletes and visitors to use insect repellent and protective clothing.
"Rio de Janeiro should be a very safe place," said João Grangeiro, the medical officer.
Separately, Brazil's interim President Michel Temer said he would visit Rio next week in an effort to boost confidence about the games, which start on Aug. 5. Noting "insecurity" over Zika, Temer said he hoped "to provide a dose of confidence, or more importantly, a dose of institutional security."
The reassurances come as scientists in Brazil seek to allay fears that a visit to the country could lead to infection.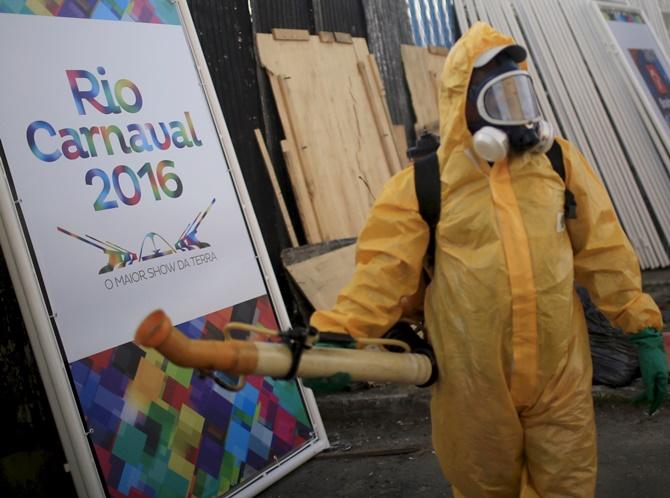 IMAGE: A municipal worker stands next to a banner that reads, "Rio Carnival 2016" before spraying insecticide to prevent the spread of Zika's vector. Photograph: Pilar Olivares/Reuters.
The organizers argue the lack of infections during recent test events, from gymnastics competitions to track and field, show the areas most likely to be frequented by Olympics visitors differ from the dense, dirty and muggy conditions most favorable for contagion.
Using travel statistics and contagion metrics based on dengue, an infection transmitted by the same mosquito, scientists have suggested the risk of contagion for most visitors is minimal.
Though Brazil is the country hardest hit by Zika, which provoked panic in the country's northeast last year and early 2016, contagion has slowed in recent months even as it spread to more than 60 other countries and territories.
The World Health Organization, which declared the virus a global emergency due to links to birth defects as well as a strong scientific consensus that Zika can also cause Guillain-Barre, a rare neurological syndrome that causes temporary paralysis in adults, will consider next week whether to revise Olympic travel advisories. It recently dismissed calls by some scientists for the games to be postponed or moved.
The connection between Zika and microcephaly first came to light last fall in Brazil, which has now confirmed more than 1,400 cases of microcephaly that it considers to be related to Zika infections in the mothers.
After some reports of Zika transmission through semen, they have also warned men possibly exposed to the virus to wear condoms or avoid sex for a period of two months.