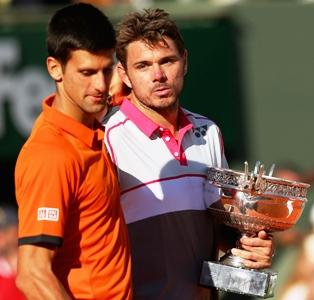 IMAGE: Runner up Novak Djokovic of Serbia leaves the podium as Stanislas Wawrinka of Switzerland poses with the French Open trophy. Photograph: Clive Brunskill/Getty Images
Stanislas Wawrinka eked out the "biggest win" of his career when he downed Novak Djokovic in the final of the 2015 French Open and the Swiss champions says staying mentally strong is always key against the Serbian giant.
Looking back at that final in which he struck 59 winners, almost twice as many as Djokovic, the Swiss player still relishes the win.
"For sure winning Roland Garros was my biggest win. Novak is an unbelievable player, he has played so strong during the whole year and deserves to be number 1.
"Beating him in the final meant a lot to me, it made me very proud. I played amazing tennis on that day and managed to find a solution against him," Wawrinka, who will open his 2016 season at Chennai Open next week, said.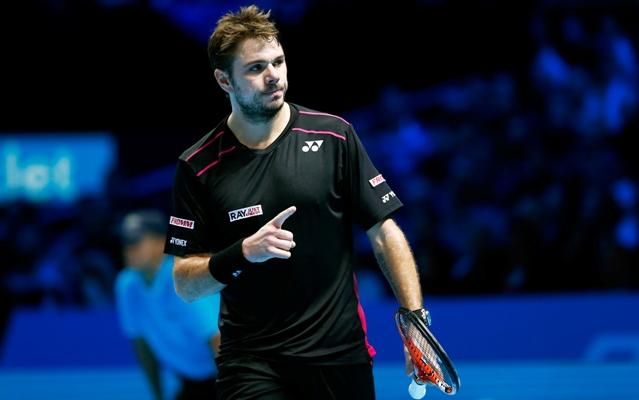 IMAGE: Stan Wawrinka of Switzerland during the ATP World Tour Finals in London. Photograph: Julian Finney/Getty Images
"I've played several tough matches against Novak in Grand Slams recently. I know that I have my chance if I play my very best tennis.
"I've beaten him before and you have to remain mentally strong when you face him and especially in such an important match," Wawrinka said.
The Swiss world number four is a two-time defending champion at Chennai Open and he was eyeing a hat-trick of titles.
"I've always enjoyed coming to Chennai. The tournament is a nice way to start the season, the fans are great and I like the atmosphere in the stadium. Of course I would love to defend my title, but I will have to go match by match," he said.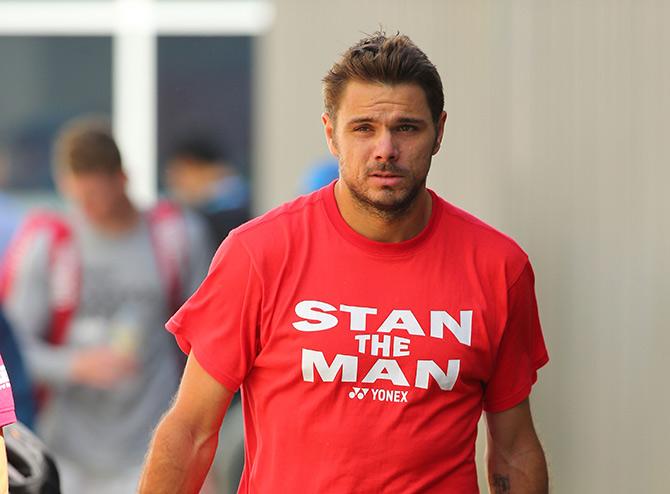 IMAGE: Stanislas Wawrinka arrives for a practice session. Photograph: Wayne Taylor/Getty Images
Talking about his coach Magnus Norman, Wawrinka said, "I really enjoy his vision of the game; the way he communicates. He's very natural and he was a great player himself so he knows how it feels to step on a crowded center court or to be in a Grand Slam final."
"I saw how he worked with Robin Soderling and had a feeling that he could be the right coach for me. He's also great working with the other members of my team like my fitness coach Pierre Paganini or Severin Luthi, our Davis Cup captain who has been helping me a lot as well."
Reviewing the year behind, and looking into the start of yet another season on the tour, Wawrinka said, "I want to continue to do well, win tournaments and go deep at the Slams. And hopefully I get a great start into the season in Chennai again."
"I'm somebody who really likes to work hard. I like to get up early in the morning and enjoy practising a lot. That helps me a lot, because a tennis career is very much about working hard and enjoying what you do."