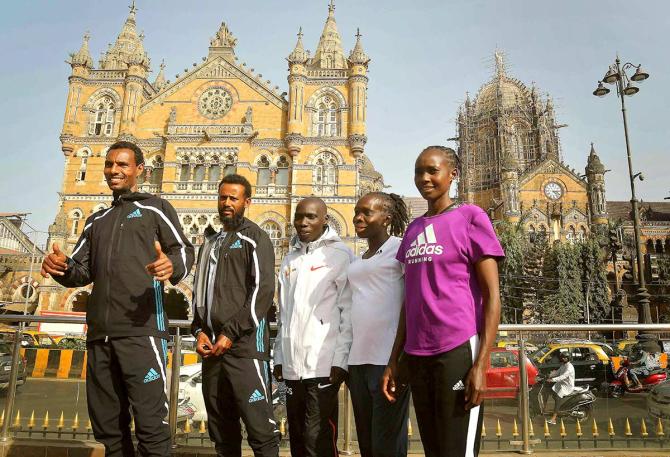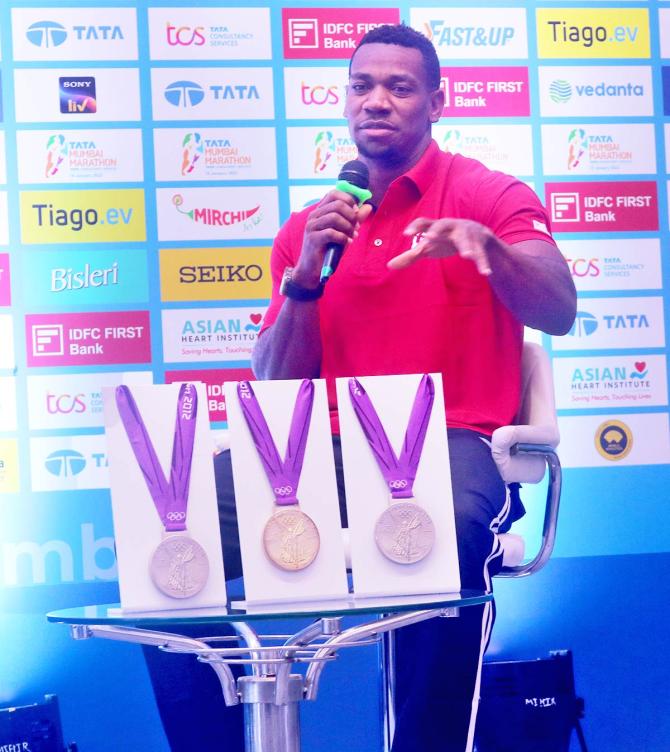 At the 2012 Olympics, multiple Olympic champion Usain Bolt faced a real contest from fellow Jamaican sprinter Yohan Blake. Blake finished behind his great compatriot to win silver in the 100 metres at the London Olympics.
Sprint races grab a lot more eyeballs across the world and Blake, the International Event Ambassador for the 2023 Tata Mumbai Marathon, said marathoners don't get their due.
"I don't think marathon runners get the utmost respect they deserve," Blake, once the world's youngest 100 metres world champion, says.
"The marathon is run at a certain pace. It's not easy," Blake adds.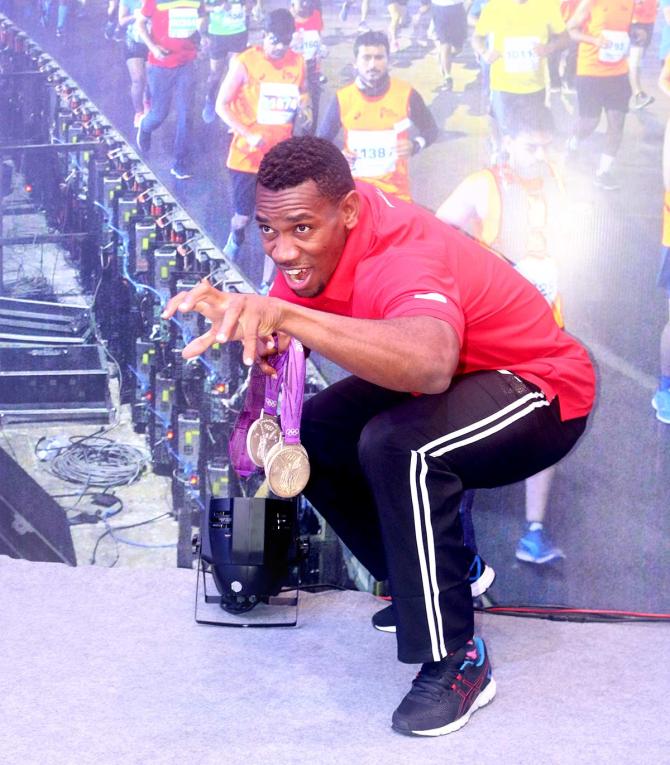 Eliud Kipchoge smashed his world marathon record by 30 seconds, clocking 2:01:09 at the Berlin Marathon last year, and Blake thinks the Kenyan's time will be bettered.
"It's possible, it can go lower by far. Give it time. Anything is possible," predicts 33-year-old Blake, the second fastest man of all time.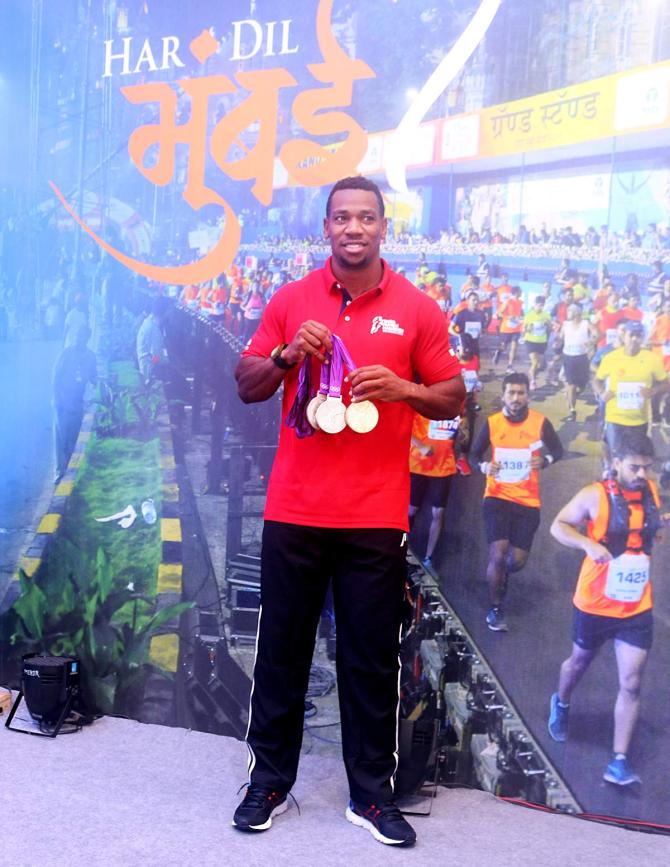 Blake has run the 100 metres under 10 seconds 48 times in his career and is eyeing the World Championships in August.
"I'm focusing on Budapest. I didn't do what I wanted in the World Championships (Eugene, Oregaon, USA, 2022). I'm very focused on Budapest."
lans.
"I intend to come to India and find the best runners. Use my team to train them," he says. If it wasn't for COVID it would be in action already."