FIFA U-17 WC becomes highest scoring in tournament history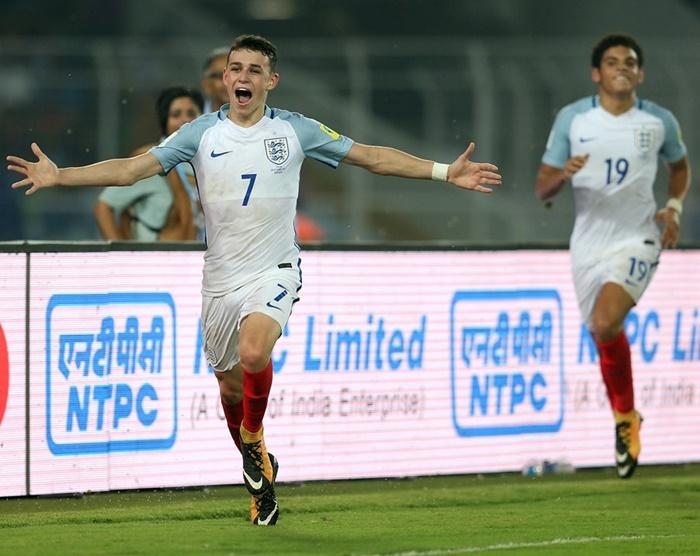 IMAGE: England's Phil Foden celebrates. Photograph: Twitter.
The 17th edition of the FIFA U-17 World in India on Saturday turned out to be a milestone event as it became the most attended and the highest scoring tournament ever.
This India edition also became the highest scoring tournament with 177 goals from 52 matches, bettering the earlier highest of 172 scored during the 2013 edition in the United Arab Emirates.
This edition also has the highest goal average of 3.40 per match since the tournament format was changed in 2007 to a 24-team affair from the earlier 16-team participation.
Overall, the number of goals scored per match is the third in tournament history behind the 1997 Egypt and 2003 Finland editions, when 117 goals were scored from 32 matches at an average of 3.66 goals per match.
Not only that, this U-17 World Cup even shattered the most attendance record of FIFA U-20 World Cup -- 2011 Colombia edition's 1,309,929 mark. It thus became the most attended men's age-group World Cup ever.