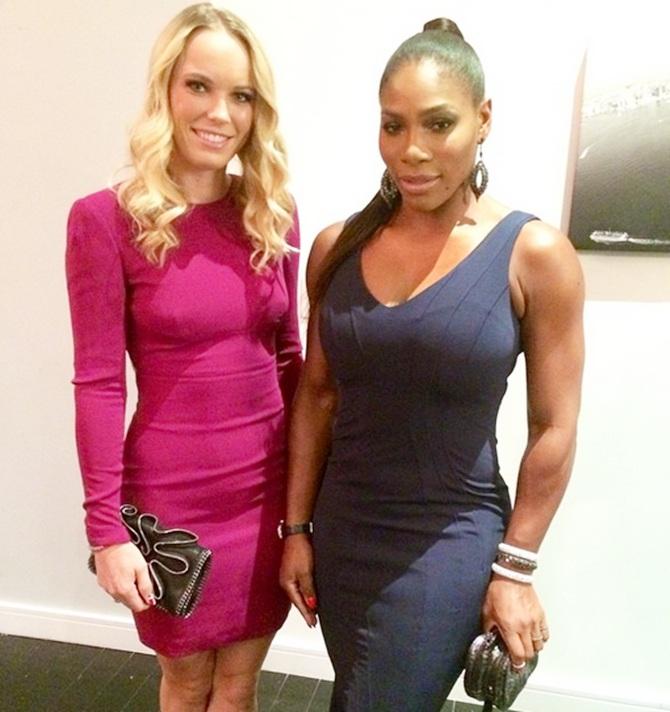 Australian Open champion Caroline Wozniacki has called for 23-time Grand slam winner Serena Williams to be seeded at next month's Wimbledon Championships ahead of the All England Club's meeting on Tuesday.
Williams, a seven-time winner of the Wimbledon singles title, could miss out on being named as one of the 32 seeds after she took maternity leave for the birth of her first child. The American, now ranked 181st, was unseeded at the French Open.
"She's (Serena Williams) the greatest player to ever play the sport," Denmark's Wozniacki told reporters after her straight sets victory over Italian Camila Giorgi at the Eastbourne championships on Monday.
"Having won so many Grand Slams and being number one for so many years, she deserves a seeding."
Grand Slam events generally award seedings based on rankings, which are not protected for injury or pregnancy in the WTA.
However, the US Open will update its seeding policy to take into account a player returning from a pregnancy, United States Tennis Association president Katrina Adams said earlier this month.
Federer to defend Hopman Cup title ahead of Australian Open
World number two Roger Federer says he will defend his Hopman Cup mixed teams title in Perth along with Switzerland team-mate Belinda Bencic, seeing the tournament as perfect preparation for the Australian Open.
Federer has won the last two Australian Open titles - the first Grand Slam of the year - after taking part in the mixed-doubles tournament, which starts in the Australian city of Perth on Dec. 29.
"It's (Hopman Cup) obviously the perfect preparation for the Australian Open and it worked so well the last couple of years, I can't wait to come back," Federer told reporters.
Federer and Bencic will be joined by last year's beaten finalists, two-time Grand Slam champion Angelique Kerber and world number three Alexander Zverev.