'I think it's a sad day for clean athletes when the very organisation that is supposed to protect them and their rights compromises on that duty'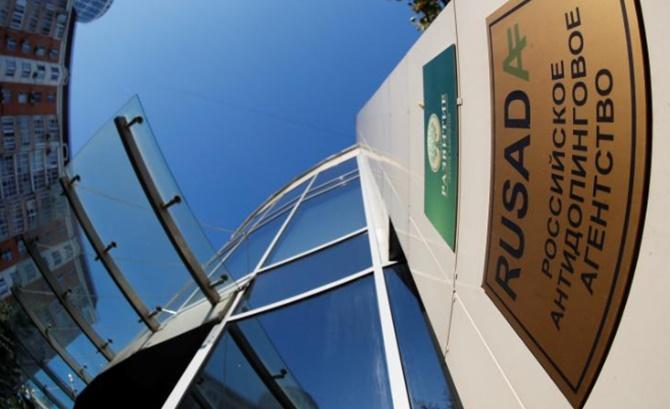 The decision by the World Anti-Doping Agency (WADA) on Thursday to lift, subject to certain conditions, a ban on Russia's anti-doping authority (RUSADA) has been met by an almost unanimous chorus of disapproval from around the world.
RUSADA has been suspended in 2015 following allegations of widespread state-sponsored doping.
Here is how the news of WADA's decision has been received:
JIM WALDEN, lawyer for Russian whistleblower Grigory Rodchenkov, in a statement:
"WADA's decision to reinstate Russia represents the greatest treachery against clean athletes in Olympic history."
"The United States is wasting its money by continuing to fund WADA, which is obviously impotent to address Russia's state-sponsored doping."
"The only way to stem the tide of Russian corruption is for Congress to pass the Rodchenkov Anti-Doping Act, which will give the Department of Justice the necessary tools to put those engaged in doping fraud behind bars, where they belong."
-
INAKI GOMEZ, chair of the IAAF Athletes' Commission, on Twitter:
"Not surprising... yet, to say I'm disappointed is a huge understatement. I stand by my comments: 'the reinstatement of RUSADA, given the softening of the demand that Russia accept the findings of the McLaren Report, will tarnish WADA's reputation and bring sport into disrepute'."
-
PAULINA TOMCZYK, general secretary of EU Athletes, on Twitter:
"Among other things it highlights that athletes, even the ones picked by @wada_ama itself for Athlete Committee, have absolutely no voice in anti-doping. Athletes around the world need to organise in independent organisations and unions to be able to change this failing system."
-
NICOLE SAPSTEAD, UK Anti-Doping chief executive:
"The outcome of today's WADA meeting is deeply troubling for clean sport. WADA has cast aside its responsibilities to clean athletes, sports fans and those who work tirelessly for clean sport."
"It is clear from the events of the past few days that WADA's governance system is not sufficiently independent and that the view of athletes and the anti-doping community are not fairly represented."
-
YURI GANUS, director-general of RUSADA:
"There's a lot of work ahead. There are conditions... in order to definitively be reinstated we need to meet these conditions. So it's a conditional reinstatement."
-
RUSSIAN PARALYMPIC COMMITTEE, in a statement:
"The Russian Paralympic Committee has an overall positive view on the decision taken at the WADA executive committee meeting on September 20 regarding the reinstatement of Russian anti-doping agency RUSADA."
-
INTERNATIONAL OLYMPIC COMMITTEE, spokesperson:
"We take note of the decision taken by the Executive Committee of the World Anti-Doping Agency (WADA) which is made up of an equal number of members from governments and from the sports movement. It follows the recommendation of the independent Compliance Review Committee."
-
U.S. ANTI-DOPING AGENCY CEO TRAVIS TYGART, in a statement:
"Today marked the biggest decision in the World Anti-Doping Agency (WADA)'s history, and it delivered a devastating blow to the world's clean athletes."
"By ripping up the very 'Roadmap' it created, WADA's decision to reinstate Russia despite the nation not having met the two remaining Roadmap conditions is bewildering and inexplicable."
"In its landmark meeting today, WADA sent one clear message to the world: we put the wishes of a small handful of sports administrators above the rights of millions of clean athletes and the dreams of billions of sports fans."
-
FAIRSPORT co-founder Jim Swartz, in a statement:
"Today, September 20, 2018, is a very sad day for clean athletes of the world. Today the clear voice of clean athletes was ignored and the past actions of known cheats was exalted."
"Today WADA turned its back on justice and fair play, and lost its credibility forever."
-
PAULA RADCLIFFE, Britain's marathon world record holder
"I think it's a sad day for clean athletes when the very organisation that is supposed to protect them and their rights compromises on that duty."
"Worryingly it also sets a precedent that when sanctions are imposed and conditions made, if the country is politically powerful and/or stubborn enough, then they will be rewarded with a watered down version of the conditions required for re-admittance."