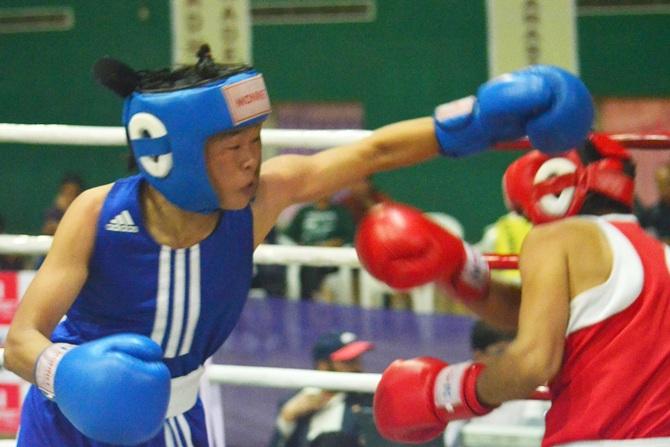 Sarjubala Devi in action. Photograph: BI Media
Indian national and youth World Champion Sarjubala Devi (48kg) and Saweety (81kg) faltered at the final hurdle to settle for silver medals, rounding off a decent campaign for the country in the 8th World Women's Boxing Championships, in Jeju, Korea on Monday.
Sarjubala, the nimble footed Manipuri girl, lost to World No 3 Nazym Kyzaibay of Kazakhstan, who also happened to be a bronze-medallist from the previous World Championships.
Haryana girl Saweety, on the other hand, lost to Yang Xiaoli of China, to also settle for a silver medal. India thus managed to improve its performance from a bronze in the previous edition to a couple of silvers this time.