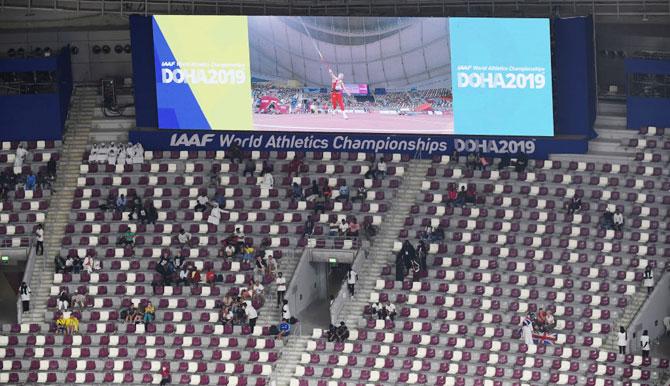 The International Association of Athletics Federations has been left red-faced with sparse crowds at the ongoing World Athletics Championships in Doha.
According to AFP, although Doha hosts a Diamond League meeting, athletics has no real roots in Qatar and the decision to take the World Championships to the Gulf raised eyebrows.
When Shelly-Ann Fraser-Pryce, one of the greatest athletes of all time, won a record fourth 100 metres title on Sunday, officials, friends and family of the athletes made up a large proportion of the spectators.
On Monday, Judy Murray, the mother of British tennis player Andy Murray, raised concerns over the lack of crowds at the marquee event.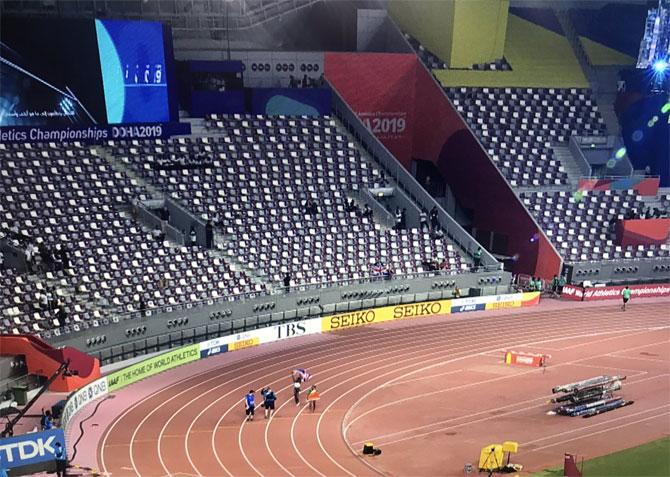 Replying to a tweet that had a picture of an athlete doing a lap of honour in front of an empty stand, Judy Murray wrote: "This is so sad for the athletes and a terrible advert for World Athletics Championships. The consequence of putting a global event in a small country (3m) with no track record in the sport. All about the money (money bags emoji)."
According to the official figures, revealed by AFP, over 11,000 spectators filed into the Khalifa International Stadium both on the opening night and then for one of the marquee events, the men's 100 metres final, on Saturday.
The organisers issued a statement on Monday saying extra efforts would be made to ensure larger crowds during the remaining week of the championships.
"After two solid days of attendance, (70 percent on Day 1 and 67 percent on Day 2), numbers were down on our expectations on Day 3, under 50 percent, which coincided with the start of the working week in Qatar," it read.
"We are confident that our renewed efforts will encourage the local community to come and witness the stunning performance of the world's best athletes."
They added that part of the problem lay with many finals being held late in Qatar to fit global television schedules.
"This impacts on the number of spectators remaining until the end of the session," the statement said.