'Very satisfying to beat two world champions and a junior champion in one tournament.'
'Women power is certainly on the rise in badminton in India.'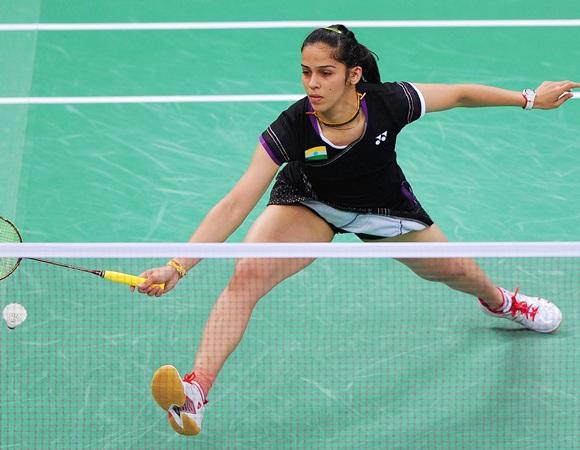 IMAGE: Saina Nehwal of India in action. Photograph: Michael Regan/Getty Images.
Bolstered by Australian Open triumph, India ace shuttler Saina Nehwal says she is now working on her half smashes under the watchful eyes of coach Vimal Kumar to get closer to the goal of winning a gold medal at next month's Rio Olympics.
"The victory in Australia came at just the right time. I was really looking forward for some change and nothing boosts confidence like winning. I needed a win to keep believing that I am on the right track," the 26-year-old told PTI.
"I am working hard on my half smashes to get closer to my goals. It is wonderful to win Australian Open prior to the Olympics. It is very satisfying to beat two world champions and a junior world champion in one tournament," added the girl from Hyderabad who clinched the Australian title last month.
Set to play in her third Olympics, Saina said she is completely fit and the key will be to "reach the peak" in that particular week.
"I take each tournament as it comes. Rio Olympics will also be like any other games. My approach to the game is very positive and I would like to keep it like that and focus on my game. I feel that on the day that I am 100 percent fit, I have the potential to defeat anyone," said the London Olympics bronze medallist.
"I feel I am fit. I am running nicely. At the end of the day, it's important that you reach the peak and play your best during that particular week. That's what will count ultimately and will be the key."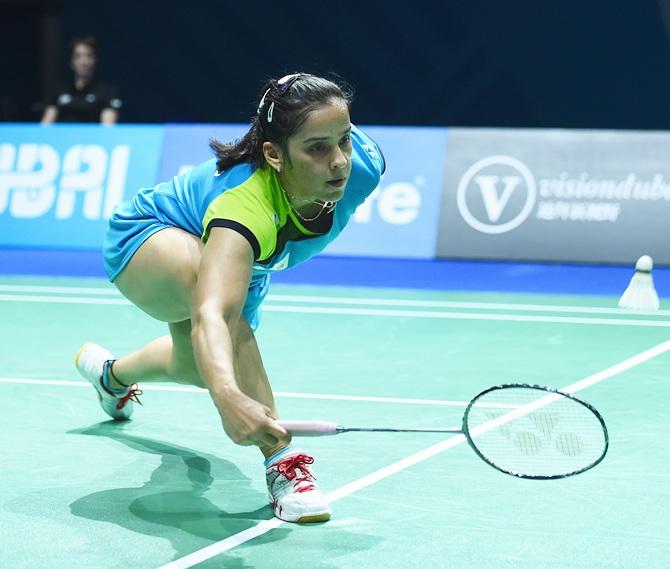 It has been a year and a half that Saina has been training under Vimal Kumar in Bangalore and she said the former national coach was the one who made her believe that she can be a champion.
"Vimal Sir's influence is the biggest change. I really want to thank him for making me believe every day that I am a champion, I can be number one. Vimal Sir is helping me work on my half smashes and get closer to my goals," said Saina, who had reached the World No. 1 under Vimal's guidance last year.
"It's not easy to play at the highest level. I would like to give my best and like all the players my goal is also to come back with a gold medal. It's a big contingent going from India this time, so we hope to have a triumphant return with lots of medals."
Asked about the competition in women's singles, Saina said there won't be any clear favourite for the gold medal.
"I believe every player is there because they have the potential. Each game is going to be a tough game and each player will be a serious challenger. Li Xuerui, Tai Tzu Ying, Nozomi Okuhara, Ratchanok Intanon, Carolina Marin are all very good," said the 2010 Commonwealth Games champion.
"I think everyone is well prepared for the games. They have been doing well in the recent games and I am going to take each of my competitor seriously. The standard of competition raises every year but having said that I am very positive and confident about my performance."
It was at the Beijing Olympics when as a 18-year-old Saina had hogged the limelight after coming agonisingly close to winning a medal but eventually lost in the quarterfinals to Indonesia's Maria Kristin Yulianti.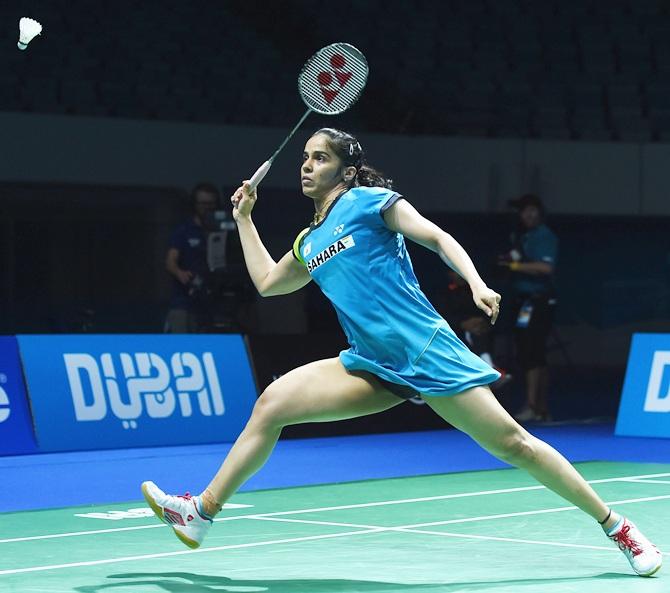 Taking a walk down memory lane, Saina said it was a big breakthrough for her and it inspired many Indians to take up badminton.
"It was an amazing experience of participating in Beijing Olympics, I was only 18 years old that time. Now people expect a lot because I feel I have inspired a new generation to take up badminton, especially girls.
"Women power is certainly on the rise in badminton in India. Many more players are coming up now. It is a healthy sign and a good trend. We should have more cities producing more badminton players," she said.
"It was a breakthrough for me to enter the quarter-final stage at Beijing and I believe that it gave Indian badminton a massive facelift. Across the world, one generation of successful athletes inspires the next lot of champions.
"It is a trend, and Beijing saw Indian badminton cash in on my story. From then, the pressure has been on me to perform and build on my success, and this proved to be a motivating factor in my career," she explained.
Saina, who was presented with a special Omega watch -- the Official Timekeeper of the Olympics Games -- as a good luck gesture at a recent event in Bangalore, also spoke about the role of the brand in time-keeping at Rio.