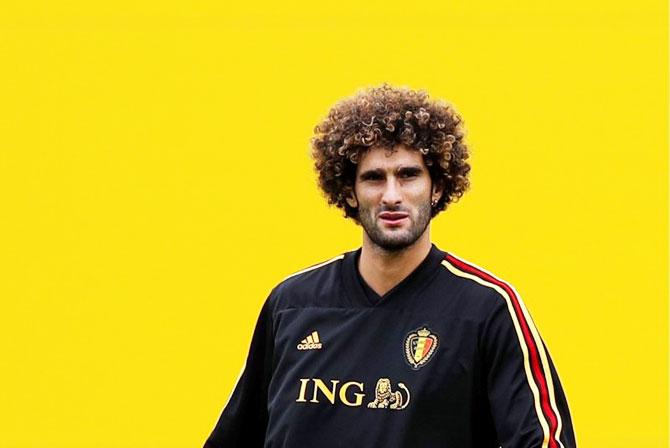 The World Cup semi-finals may be an all-European affair but Belgium's unlikely heroes Marouane Fellaini and Nacer Chadli have ensured that at least one part of North Africa has retained a strong interest in the tournament.
The midfield duo, who both have dual Moroccan-Belgian nationality, kept Belgium alive with their goals off the bench in the extraordinary round of 16 comeback against Japan and were handed starts in the 2-1 win over Brazil.
In the Kazan quarter-final, Fellaini rewarded coach Roberto Martinez with 90 minutes of hassling, harrying and sometimes hacking that played havoc with the flow of Brazil's vaunted midfield.
Born in Etterbeek to Moroccan parents, Fellaini is an established member of Belgium's "golden generation" despite criticism of his performances at Manchester United.
While his call-up to the World Cup squad was to be expected, Chadli would have been a shock inclusion in the squad even if he had not missed most of the season for West Bromwich Albion because of injury.
The versatile 28-year-old, who played a friendly for Morocco in 2010 before committing to Belgium, ran himself into the ground at left wing back against Brazil before making way for the better-known Thomas Vermaelen seven minutes from time.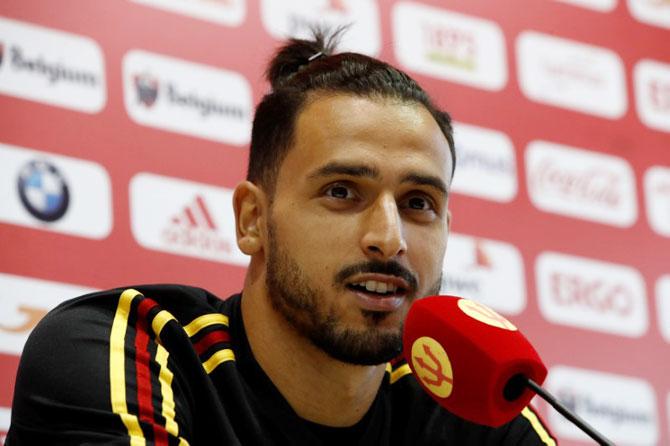 That Belgium held off a late Brazilian charge to set up Tuesday's last four meeting with France in St Petersburg was another vindication of Martinez's faith in the duo.
"We are extremely proud of Nacer and Marouane," the Spaniard said before the Kazan Arena clash.
"Their performances have been incredible. Not just on the football level, where they've been very interesting technically and tactically.
"They are two players who are winners, they are fighters, they are survivors. I think for me they are an example for any young player who wants to play the game. And any young player who wants to face adversity in life."
Fellaini and Chadli are not the only players in the squad with African heritage, of course, with Romelu Lukaku, Vincent Kompany, Dedryck Boyata and Michy Batshuayi all having at least one Congolese parent, while Mousa Dembele's father is from Mali.
Adnan Januzaj, meanwhile, is the son of Kosovar-Albanian migrants and Axel Witsel's father has roots in the French Caribbean island of Martinique.
"We are very, very proud of the diversity we have in the squad," Martinez added.
"I feel that's probably the biggest strength that we have as a football team."