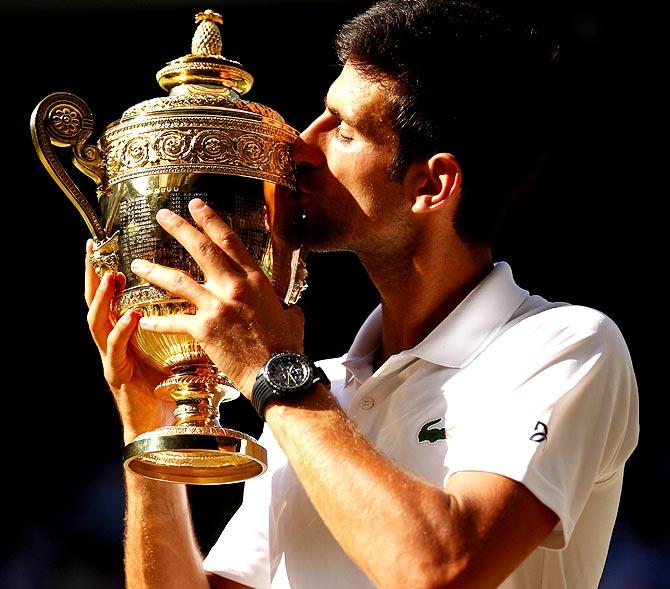 Novak Djokovic proved conclusively he remains one of the biggest beasts in men's tennis by outplaying South African giant Kevin Anderson to claim a fourth Wimbledon title on Sunday.

The 31-year-old put two years of turmoil behind him to beat a battle-weary Anderson 6-2, 6-2, 7-6(3) on a sweltering Centre Court and add a 13th Grand Slam trophy to his bulging cabinet.

It was clear what it meant to the Serb as he ended a two-year Grand Slam title drought by getting his hands back on the trophy he also raised in 2011, 2014 and 2015.

"I had any moments of doubt and didn't know if I could compete," Djokovic said on court. "It's my first Grand Slam final in a couple of years and this is the best place to come back. It's very, very special."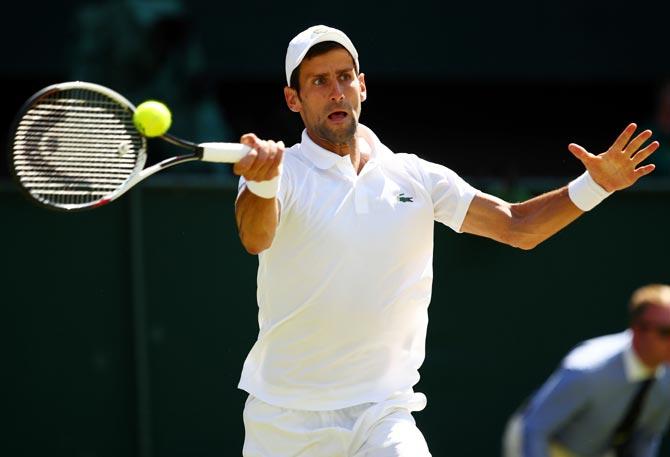 A first Wimbledon men's final in the professional era featuring to players aged 30 or over was no classic.

The last drops of Wimbledon drama had been used up in the two longest men's semi-finals ever played at the All England Club. But Djokovic did not care about that.

Having dropped to his lowest ranking since 2006 and without a title of any description this year -- the world number 21 entered Wimbledon in the unusual position of being an outsider.

But his game caught fire throughout a sun-drenched fortnight and against Rafael Nadal in an epic semi-final completed on Saturday he looked like the player who has spent 223 weeks of his brilliant career as world number one.

In truth he never had to scale those height against the 32-year-old Anderson who for two sets was clearly suffering the effects of having spent 21 hours on court just to reach his first Wimbledon final.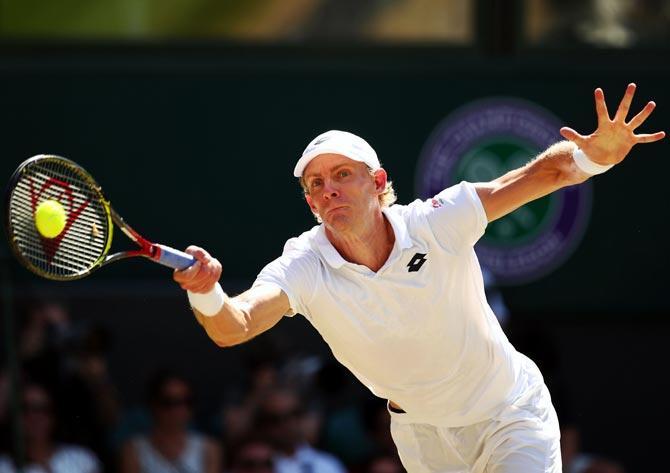 Anderson stunned Roger Federer in the quarter-finals, saving a match point to win in five sets, then beat John Isner 26-24 in the fifth set in a semi-final serve-a-thon which, at six hours 36 minutes, was the second longest tennis match of all time.

His elbow was hurting, his legs, which he described as like jelly after the Isner epic, would not move properly and his thinking was fuzzy as the errors flowed.

Djokovic, who made only one unforced error in the first set, picked over the carcass with relish.

The ruthless Serb broke in the first game and twice more in a 29-minute first set and although Anderson offered more resistance in the second set the outcome was the same as Djokovic pulled the 6ft 8ins eighth seed from corner to corner.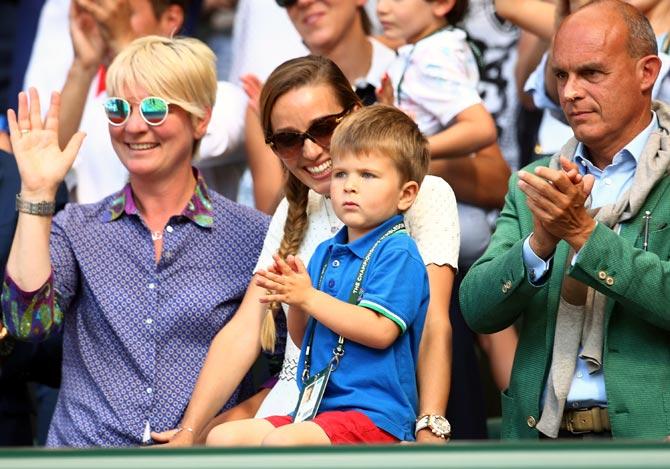 The faint-hearted probably wanted Anderson to be put out of his misery. But he is made of sterner stuff.

Firing himself up after virtually every point he began to threaten an unlikely comeback in the third -- having two set points when Djokovic served at 4-5 and three at 5-6.

Suddenly Djokovic, who spent a ferocious two hours and 21 minutes on Saturday playing the remaining two sets of a brutal, two-day, five-setter against Nadal, looked weary.

His survival instincts got him out of trouble, though, and he pulled away in the tiebreak, clinching victory on his second match point when Anderson netted a return.

Anderson's dream of becoming the first South African to win Wimbledon may have turned to dust, but he will be rewarded with a career-high top-five ranking and the respect of everyone who witnessed his incredible feats of endurance.

"I don't feel as fresh as I did at the start of the week," he said. "But I'd have given another 21 hours to get to play in the final here so it really meant a lot to me."