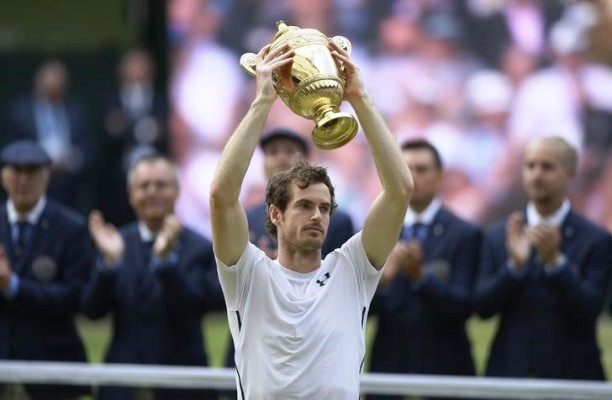 IMAGE: Andy Murray won Wimbledon for the second time. Photograph: Tony O'Brien/Reuters
Ever since he made his first appearance at the All England Club in 2005, Andy Murray has been shouldering the burden of the expectations of an entire nation.
A nation that hadn't seen a homegrown champion since 1936.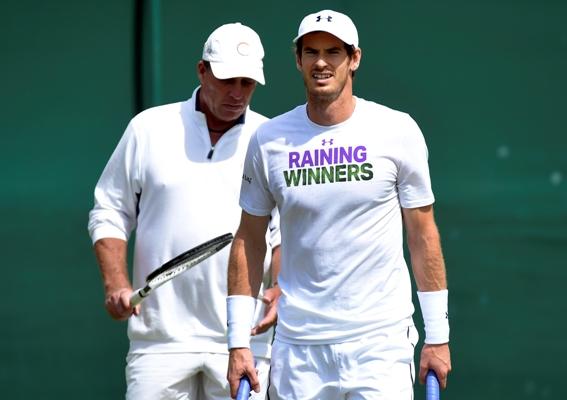 IMAGE: Murray with coach Ivan Lendl during a practice session. Photograph: Toby Melville/Reuters
Murray's first two visits ended in early exits, but the Scot from Dunblane made it to the quarter-finals in 2008, and went a step further in each of the following three years.
At that point Murray's Wimbledon trajectory resembled Tim Henman, another Great British Hope who had made it to the last four stage on four occasions, but never got past it.
Henman was a product of hype, not quality. At Wimbledon, he punched above his weight. The man never won even a lower level ATP tournament on grass.
Murray is a much better player. In 2012, he got past the semi-final hurdle, in the process becoming the first Briton since Bunny Austin in 1938 to reach the final.
That year was Roger Federer's turn to equal Pete Sampras' Open Era (since 1968) record of most Wimbledon titles (seven apiece). The Swiss won in four sets. Murray was made to wait.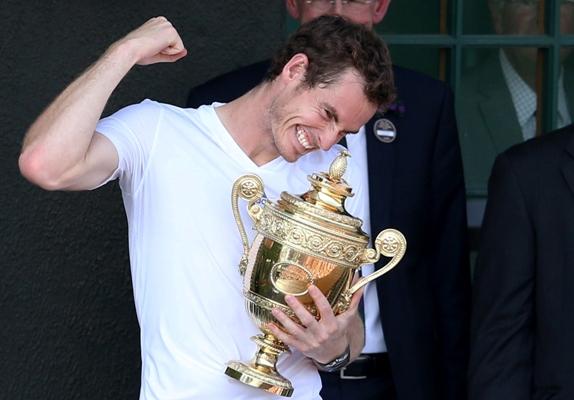 IMAGE: Murray after defeating Novak Djokovic in the men's singles final in 2013. Photograph: Reuters
The next year Murray came into the tournament as a Grand Slam winner -- he had won a major (the 2012 US Open) at his fifth attempt.
In the Wimbledon final he faced the player he beat to the title at New York. Murray's confidence was on full display as he won in straight sets against Novak Djokovic.
Not since Fred Perry in 1936 had a British man won at the All England Club.
With Djokovic -- who had won the four previous Grand Slam tournaments -- making an early exit, Federer was the only real threat this year. With Milos Raonic taking care of that, it became easier for Murray.
The Scot was always the favorite against the Canadian, having won their last five meetings, three this year, including the final at the Queen's Club a few weeks earlier.
Murray ensured the final went according to the script, winning in straight sets 6-4, 7-6, 7-6. The man who ended Britain's 77-year wait for a Wimbledon title took just three more years to add to that glorious chapter.