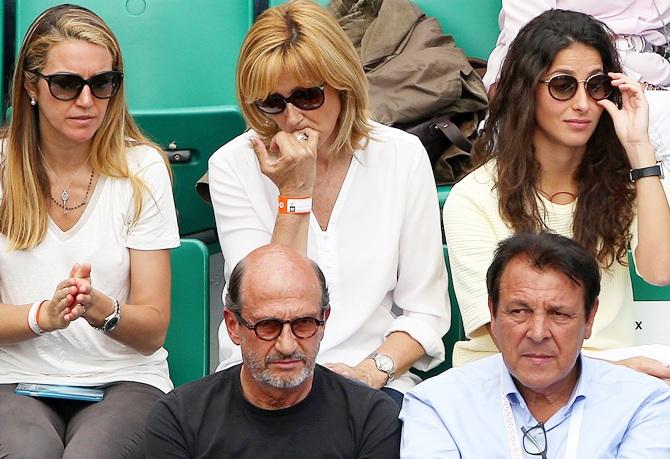 From left, Rafael Nadal's sister, mother Ana Maria Parera and girlfriend Xisca Perello sit behind his father Sebastian Nadal as they watch him during his men's singles match against Quentin Halys of France. Photograph: Clive Brunskill/Getty Images
For the first time in a decade Rafael Nadal has failed to win a single title on European clay coming into French Open.
French Open: Nadal pulls through first round
Former tennis greats have expressed fears over the past week about the state of his tennis and his self-belief.
There is lingering doubt about the longevity of Nadal but the nine time French Open champion is able to maintain his composure in times of adversity, it is because of three ladies in his life.
Girlfriend Xisca Perello, sister Maria Isabel Nadal and mother Ana Maria Parera help him restore the balance away from the courts.
"I'm still a solid player," warned Nadal. "What is important is to handle the good moments but also the bad moments."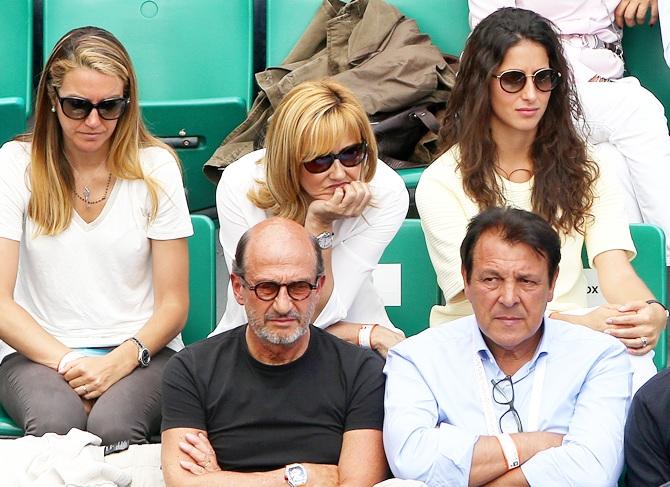 Besides his millions of fans, his mother, sister and girlfriend, who celebrate his victories as much as they cheer him up in defeat, are his primary source of emotional support.
In an interview with the Telegraph, he was quoted as saying: 'Family and support team cocoon me from the dangerously distracting hurly-burly that comes with money and fame.'
Says his mother, Anna Maria Parera: 'Deep down, he is a super-sensitive human being full of fears and insecurities that people who don't know him would scarcely imagine.'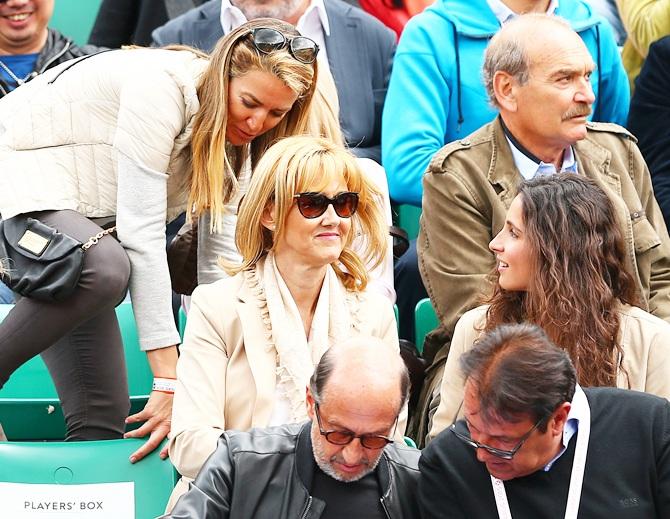 Besides encouraging her son unconditionally in every match, Ana Maria is president of the Rafael Nadal Foundation, which is dedicated to help underprivileged children through education and sport.
He's won the French Open nine times. Can he do it tenth time?
With the 'Lady luck' on his side, he should.