'I just think that in the here-and-now great achievements are never recognised in the way they should be recognised'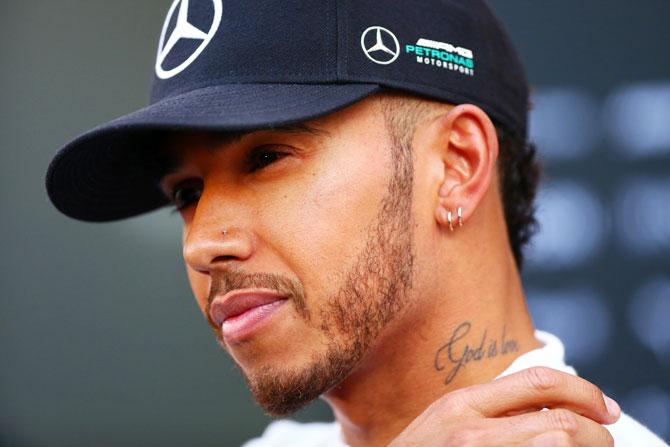 Formula One champion Lewis Hamilton polarises opinion and may not get the recognition he deserves but history will appreciate his greatness, Mercedes team boss Toto Wolff said on Friday.
The Briton has been making headlines with his criticism of former F1 drivers who commentate on races for Sky Sports television.
"I feel all drivers deserve more credit and respect especially from the old ex-drivers that commentate," Hamilton posted on Instagram on Friday, returning to a grievance he first made after winning in the wet from 14th place in Germany last weekend.
Hamilton had said earlier in the week, in another Instagram post he subsequently deleted, that "not a single one of them could find a good thing to say" about his performance at Hockenheim.
He said he deleted the comment when he heard more supportive remarks afterwards.
Wolff told reporters at the Hungarian Grand Prix that Hamilton was "authentic", wore his heart on his sleeve and was free to unwind as he saw fit -- even if that was just staying at home to watch re-runs of his race rather than celebrating.
"Positive headlines don't sell any newspapers and don't generate any clicks and I think that he is a polarising sportsman that sells papers," said the Austrian.
"I just think that in the here-and-now great achievements are never recognised in the way they should be recognised," added Wolff.
"In five or 10 years we will be looking back and saying we were part of an amazing driver's journey that will fill books but this is just the way it goes and I think he knows that."
Even seven times world champion Michael Schumacher was criticised at his peak for predictable victories that some said had turned the sport into 'Formula Yawn'.
Hamilton explained on Thursday that he felt the commentators had missed key elements of the race, including just how much time he had been making up on Ferrari rival Sebastian Vettel before the German crashed.
"It wasn't being explained properly, the difference I was making, the different lines that I would choose," he told reporters.
"As we had former racing drivers commentating, I would have thought that they'd pick those things out, but they didn't."
Hamilton's sensitivity about the subject surprised some, with the four times world champion now in his 12th season in the sport and priding himself on his mental toughness.
His emotion, and intensity, at Hockenheim were also highlighted after his car broke down in qualifying.
The Briton said after that race that he had felt the negativity, with boos from Vettel's home crowd, but the rain had washed it away.