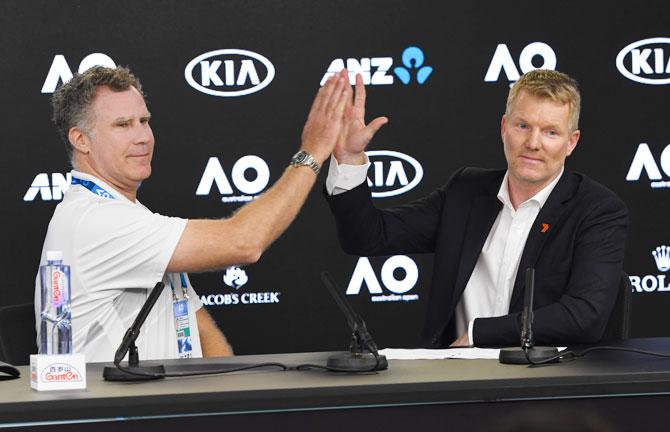 IMAGE: Hollywood actor Will Ferrell and former US tennis star Jim Courier joke about during a press conference at the Australian Open at Melbourne Park on Thursday. Photograph: Vince Caligiuri/Getty Images
Temperature at Melbourne Park is forecast to hit 39 degrees Celsius this week and American actor and comedian Will Ferrell discussed how he plans to beat the heat.
"You know, everyone says hydrate. I don't," he told a news conference.
"I don't drink any fluids except for I drink a lot of clam chowder. I don't know if you guys call it down here clam chowder. Hot, thick soups. That's the way to go. And hot milk. Yes."