'It is so deeply embedded, this culture about how a girl needs to be pretty and by that also one means fair, I don't know why. This culture has to change.'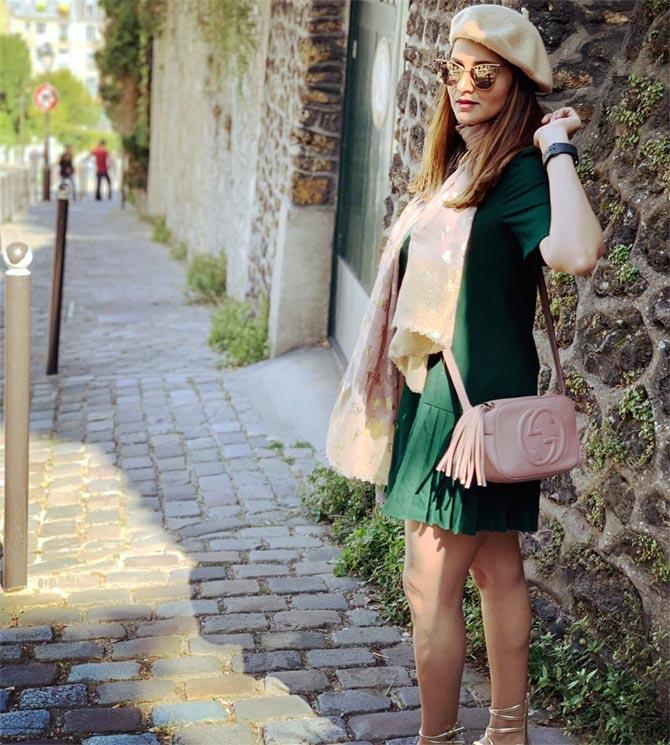 A trailblazer in Indian tennis, Sania Mirza revealed that as a child, she was once asked to stop playing as "no one would marry" her if her complexion turned "dark" due to the rigours of an outdoor sport.

Speaking at the World Economic Forum in New Delhi on Thursday, Sania, who has three doubles and an equal number of mixed doubles Grand Slams to her credit, reflected on the challenges she faced during a panel discussion on women and leadership.

Sania is India's most successful woman tennis player, rising to a career-high World No. 27 in 2007 in the WTA singles chart.
"To start with, parents, neighbours, aunties and the uncles (need to) stop telling you how dark you will become and no one will marry you if you play a sport. I was just eight (when this came up) and everybody thought nobody is going to marry me because I would get dark. I thought to myself I am just a kid, I will be fine," said the 32-year-old.

"It is so deeply embedded, this culture about how a girl needs to be pretty and by that also one means fair, I don't know why. This culture has to change," added the Hyderabadi, who also has 41 WTA doubles titles to her credit and was the World No.1 in women's doubles in 2015.

Married to Pakistani cricketer Shoaib Malik, Sania is currently working towards a comeback to the professional circuit next year after taking a break to become a mother.

Reflecting on her journey, Sania said she had just sprint legend P T Usha to look up to in her growing up years but the times have evolved for the better and several women athletes are becoming role models for the current crop of aspiring athletes.

"I feel proud that I had, may be, a little part to play in women taking up sport. The only sportswoman I could look up to was PT Usha and she was a couple of generations before me. Today we can name PV Sindhu, Saina Nehwal, Dipa Karmakar, so many of them," she said.

"We still have some way to go...I still don't think there are equal opportunities. But we have superstars now and they are the biggest in sports outside cricket. Imagine what will happen they actually get equal opportunities," she asserted.

Elaborating her take on the general attitude towards professionally successful women, Sania cited a recent interaction to assert that women are still judged for how good a homemaker they are.

"I was at the Mumbai airport, a gentleman came and told me that 'motherhood is suiting you'. He took a picture and asked me where my son was, I told him he is in Hyderabad. His next sentence was 'you should be with him'.

"I told him 'where is your child?' He said 'at home'. I told him 'well you should be with him too'. He didn't think that there was anything insulting to ask me that," she recalled.

Sania said it is not just random strangers who are capable of asking awkward questions.

"In my case, questions came from close family members, not outsiders. They (close family members) are the ones who question you the most and make you doubt yourselves," revealed the United Nations' Women's Goodwill Ambassador for South Asia.
'Your wife or your partner on tour gives you support'

Sania also hit out at the policy of sports bodies wherein wives and partners of cricketers not being allowed on tours, saying such attitude stems from a "deeper problem which says that a woman is a distraction she cannot be a strength".

Mirza who is now the UN Women Goodwill Ambassador for South Asia, also said girls needed to be encouraged from young age to take up sports instead of making them feel guilty that their skin will become dark and no one would marry them.

"Many a times, including our cricket team and in many teams I have seen that wives or girlfriends are not allowed on tour because the boys will be distracted," she said on Tuesday.

"What does that mean? What is it that the women are doing that is going to distract the men so much?" Mirza asked.

"See the thing is that comes from a deeper problem which says that a woman is a distraction she cannot be a strength," the Indian women's tennis pole bearer lamented.

She argued that it has been proven that in team sports the men play much better when their wives and girlfriends and their families are with them because they feel happier when they come back to the room.

"They don't come back to an empty room, they can go out and have dinner ... when you have your wife or your partner there it gives you support, it gives you love," she added.

When asked about her being blamed for the Pakistan team's loss in the World Cup, Mirza quipped: "And I am not even from there, what powers I must have".

She further added, "Anushka Sharma is blamed if Virat makes a zero, like what does that have anything to do with anything. It makes no sense."

Calling to tackle the issue at its root, Mirza said, "... if we address the problem that a woman can be a strength or is a strength rather than a distraction or a weakness we might conquer these issues."