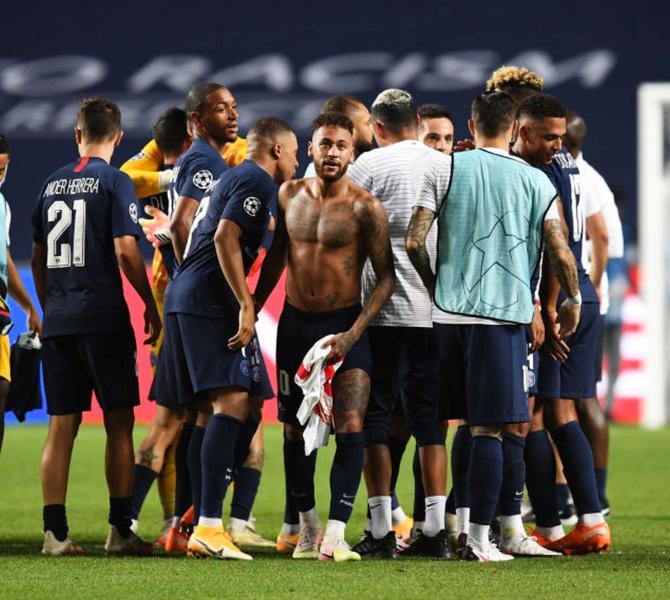 French club Paris Saint-Germain entered their maiden Champions League final after defeating German club RB Leipzig 3-0 in the semi-final on Tuesday.
It was obviously a moment to rejoice and the final whistle sent the PSG camp into delirium.
PSG's Brazilian star striker Neymar was probably dazed in all the celebration that he swapped shirts with Leipzig defender Halstenberg post match.
Traditionally, in normal times swapping shirts with opposing teams was a harmless sign of showing respect for the other's game, but in post COVID times it has been deemed unsafe -- UEFA advises against the gesture as a precaution to guard against the spread of coronavirus.
UEFA had introduced strict 'return to play' protocols for the Champions League and Europa League last month.
These protocols clearly mentioned that players are recommended to refrain from swapping shirts with opponents. But the 31-page document does not mention the punishment for swapping shirts.
The 28 year old could be asked to self-isolate for 14 days and this may see the star striker missing the Champions League final on Sunday.
This has left PSG fans sweating over his availability, praying that he is let off the hook and plays the historic final.