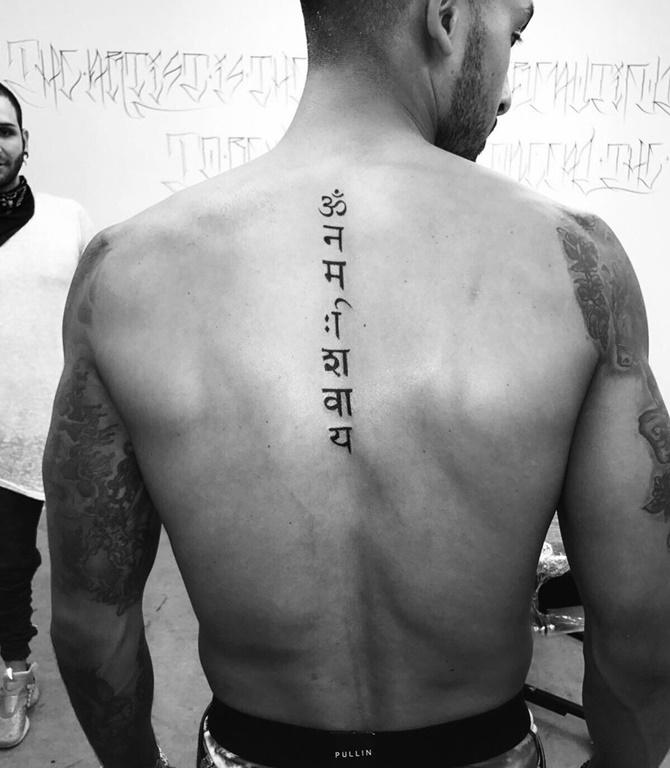 Arsenal star player Theo Walcott, on Thursday, unveiled his latest tattoo on his Twitter account.
The forward dedicated this tattoo to Hindu deity Lord Shiva which reads "Om Namah Shivaya".
Having getting inked in Sanskit, this is Walcott's second tattoo.
The England winger posted a photo of the new tattoo and wrote, "Open your heart, shed fear, hate or envy, to experience everlasting joy & happiness #NewTattoo,."
But soon he was getting lessons from India. Here's why...
Fans lashed out at the grammatical errors, while some broke the mantra down for the Arsenal player.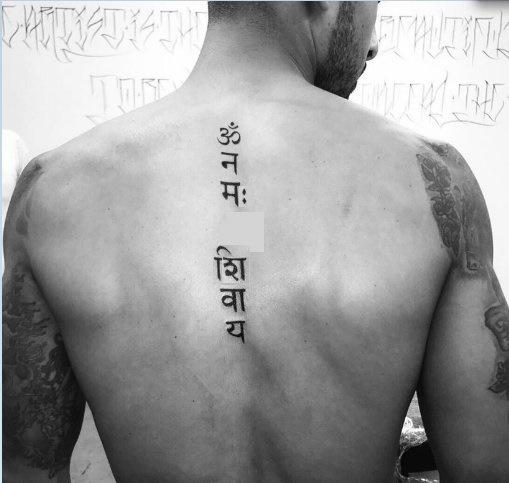 IMAGE: Edited version of Theo Walcott's tattoo. Photograph: Tanuj Baru/Twitter
Twitter user Tanuj Baru took the effort of editing the tattoo for Watcott. He wrote, "Your tattoo guy kinda messed up, y'know. This is what it should have been."
Another fan Ranjith tweeted, "You've got incorrect letters. Last 3 letters mean dead body. Need to fix it. Fix it as shown in this photo."
Sumant was bit harsh and wrote, "When you get a foreign language tattoo without knowing how the characters are formed."
Some Indian fans were thrilled too after seeing the Arsenal star's new tattoo. Jugal was one such happy fan and tweeted, "As an Indian, I feel very proud to see this tattoo on an arsenal player."
While Indian Americans wrote on their Twitter page, "Wow. Very nice. "Om Namah Shivaya!" The best phrase and tattoo to have. May Lord Shiva continue to protect and bless you."
While some fans thought that the tattoo was a sign of Walcott moving to China (assuming the tattoo was in Chinese).