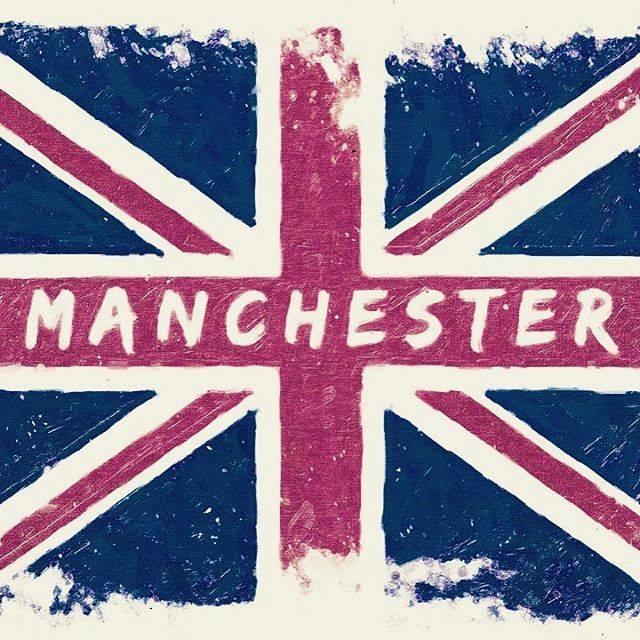 Manchester United and Manchester City have united in the wake of the terrorist atrocity which claimed the lives of 22 people and injured another 59 people on Monday night.
Touching tributes have poured in from Manchester's two football clubs, as well as a number of prominent players have expressed their condolences to the family and friends of the victims, some of whom were young children.
Alongside a photo of a Union Jack, David Beckham wrote, "Heartbreaking news from Manchester. As a father and a human what has happened truly saddens me. My thoughts are with all of those that have been affected by this tragedy."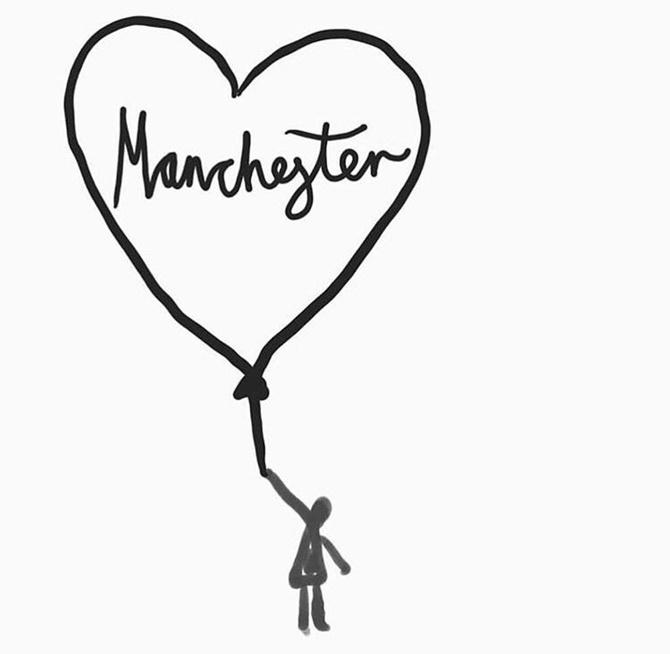 His wife Victoria also posted a picture of a heart-shaped Manchester balloon and wrote alongside it, "My heartfelt thoughts and prayers for all those effected by the tragedy in Manchester last night x VB #Manchester."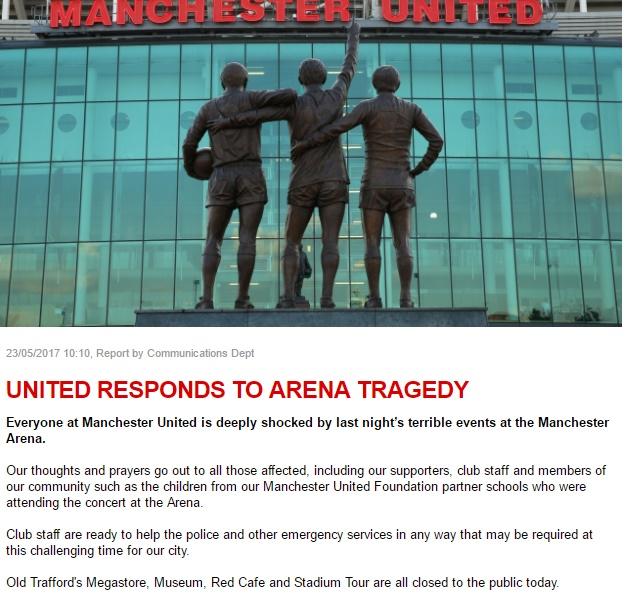 United posted on their official Twitter account, "We are deeply shocked by last night's terrible events at the Manchester Arena. Our thoughts and prayers go out to all those affected."
United striker Wayne Rooney, expressed his anguish at the scenes.
He tweeted, "Devastating news this morning. Thoughts and prayers are with all those affected."
Former footballer Gary Lineker, reacted with a tweet, "Truly awful news from the great city of Manchester. Thoughts are with all those affected."
He later poured his heart and tweeted, "To target children at a concert is beyond comprehension. Beyond lunacy. Beyond evil. Heart goes out to all those who've lost loved ones."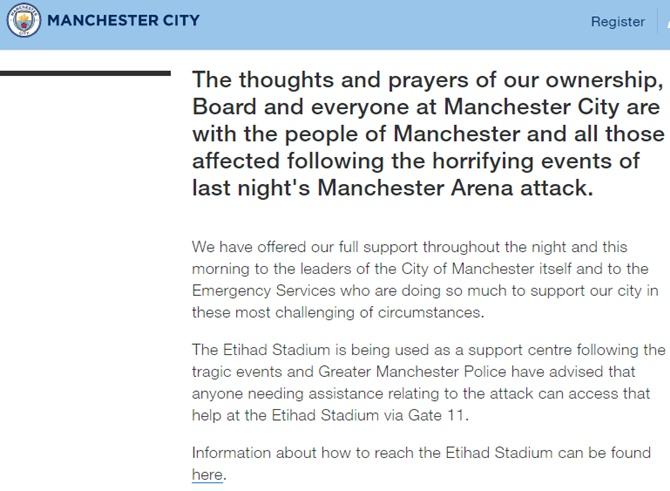 City's account posted, "It's with great sadness we hear of the terrible events at the Arena. Our hearts go out to all affected and to our city's emergency services."
Vincent Kompany, the City captain, wrote, "I would like to express my deepest condolences to the families of the victims. It's a sad day for the great city of Manchester. #Unity"
United striker Marcus Rashford posted a picture of his home city on his Twitter page.
Real Madrid star Gareth Bale called the news 'truly awful to wake up to'.
City winger Raheem Sterling wrote, "Shocking events for this great city. My thoughts and prayers are with the families."