Fenerbahce striker Robin van Persie, who suffered a horrific eye injury in his side's latest win against Akhisar Belediyespor in the Turkish Super Lig, calmed fears of his eyesight saying his eye is "undamaged".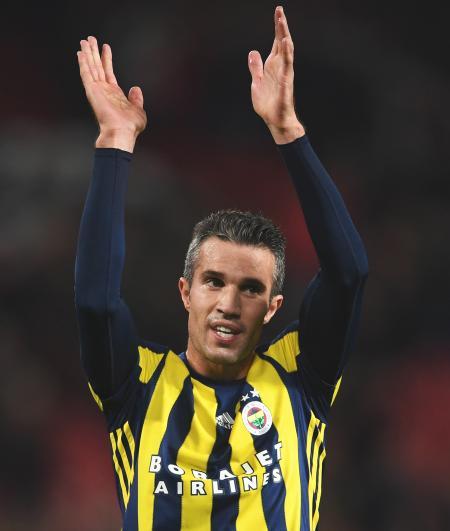 Persie received the horrific injury during Fenerbahce's 3-1 win over Akhisar on Sunday wherein he was stretchered off the pitch with a plaster covering his bloodied left eye.
Images of Van Persie's bleeding soon grabbed the eyeballs on social media with many fans expressing fears the 33-year-old had been blinded and would never play again, reported mirror.co.uk.
In fact, the injury had sparked alarm over the condition of his eyes, with one of the British tabloid headlining on its website Van Persie "will never see again".
However, Van Persie took to his official Facebook page allaying fears.
"I would like to thank you all for your prayers and well wishes after my injury from last night's game. Also a big thank you to all the medical staff who looked after me. I have a little tear in my eyelid and after tests in the hospital this morning I can say that my eye itself is undamaged, so all good! These things happen in football," he wrote.
"Nevertheless I am very happy with the team result and win. Now focusing on the next game, the derby," he added.
Image: Fenerbahce's Robin van Persie
Photograph: Laurence Griffiths/Getty Images