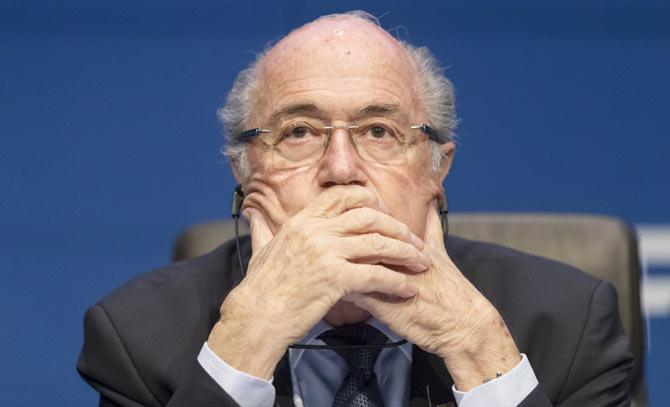 FIFA chief Sepp Blatter. Photograph: Alessandro Della Bella/Getty Images
The daughter of outgoing FIFA president Sepp Blatter told a Swiss newspaper on Wednesday her father's decision to stand down is not tied to recent allegations.
- Blatter stands down as FIFA president
- FIFA needs profound restructuring: Sepp Blatter
"His decision has nothing, absolutely nothing, to do with the allegations going around," Corinne Blatter-Andenmatten is quoted as saying by Swiss daily Blick.
Sepp Blatter rocked the world of soccer on Tuesday by saying he would step down as FIFA president in the wake of a corruption investigation that now includes the 79-year-old chief himself.