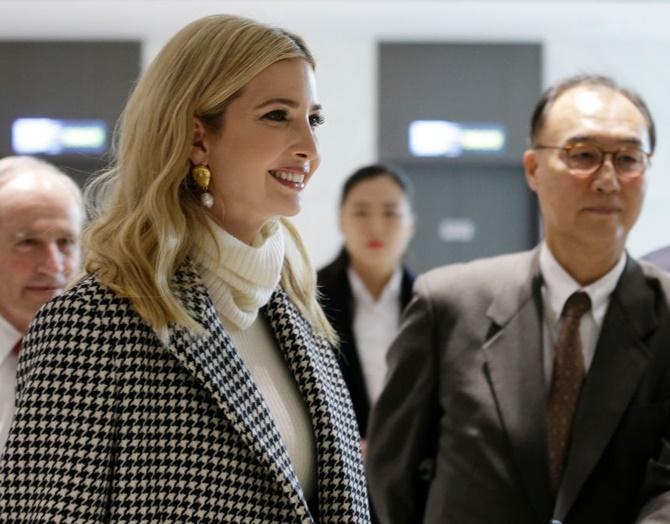 IMAGE: Ivanka Trump, advisor to and daughter of US President Donald Trump, arrives at Incheon International Airport. All Photographs: Ahn Young-joon - Pool/Getty Images
Ivanka Trump arrived in South Korea on Friday to attend closing ceremony for the Winter Olympics in Pyeongchang.
The White House has emphasized that the purpose of her visit is to celebrate athletes' achievements, highlighting that she is a winter sports enthusiast herself. She is expected to attend the games on Saturday before Sunday's closing ceremony.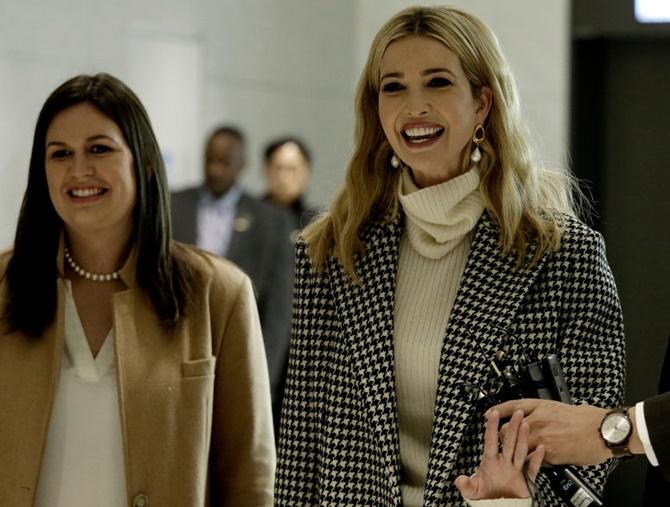 The visit is her first since her father Donald Trump became US president.
A North Korean delegation will also attend the closing ceremony, but the South Korean government said it's unlikely that Ivanka Trump will meet the North Koreans or defectors from North Korea.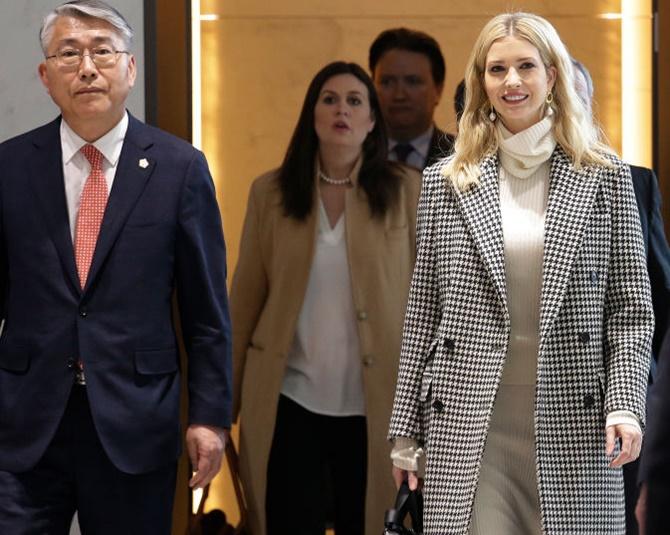 She told media at the airport that she is "very, very excited to attend the 2018 Winter Olympic Games (and) cheer for team USA."
Vice President Mike Pence was set to meet North Korean officials during his visit to South Korea for the opening ceremony, but that North Korea canceled at the last minute.
For now, there are no signs that Ivanka Trump will meet Kim Yong Chol, vice chairman of North Korea's ruling Workers' Party Central Committee, who is to attend the closing ceremony.