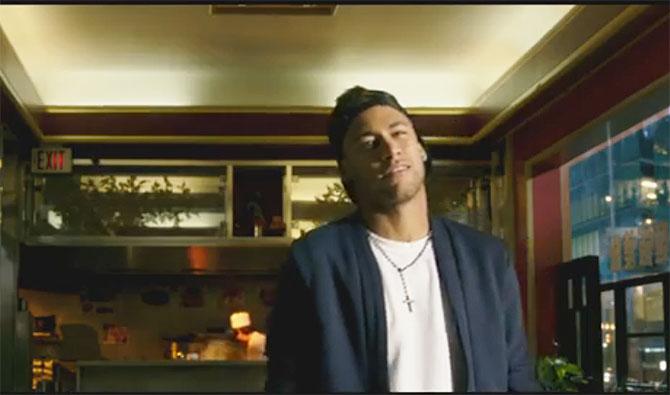 IMAGE: A video grab shows FC Barcelona footballer Neymar Jr in the trailor of 'xXx: Return of Xander Cage'.
That is a question we will answer with wholesome excitement.
Vin Diesel is back in the xXx movie franchise and this time he returns with not one, but two beautiful surprises in the film.
The trailor of the film, titled xXx: Return of Xander Cage, thathas Vin Diesel in the title role, was released on Wednesday and it was pleasing to see Bollywood star Deepika Padukone scorch the screen alongside the lead star.
The trailor also gave us a glimpse of FC Barcelona's Brazilian football heartthrob Neymar Jr, who makes an appearance with his 'cool dude' looks and attitude.
Reportedly, the super striker is playing a cameo in the movie.
Here we have a big Hollywood star, one Bollywood actor and a soccer superstar all in one movie. Why would we not recommend it? We can't wait for it ourselves!