Use of strength attracted me to weightlifting, says Jeremy Lalrinnunga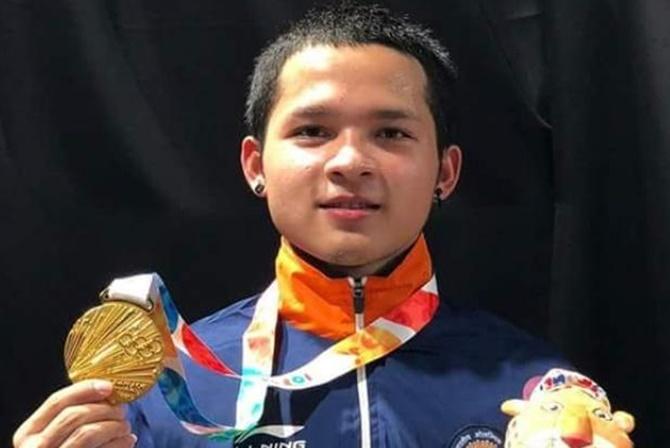 He is living an Olympic dream at 15 but Indian weightlifting sensation Jeremy Lalrinnunga has no time to stay in the moment as he has to bulk up in pursuit of a bigger Olympic goal in less than two years.
The Mizo teen, touted as the next best thing in Indian weightlifting, came up with a personal best effort in the 62kg category to clinch India's first gold medal at the Youth Olympics in Buenos Aires on Monday. He is happy beyond words but does not have the time to sit back and relish the moment for too long.
"I am feeling really happy that I won the gold medal here," Lalrinnunga told PTI from the Argentine capital.
"I am returning to Patiala on October 21. I have to train hard now for the 2020 Tokyo Olympics. I am going to change my weight category to 67kg for the Olympics so I have to work harder," he added.
Son of a national-level boxer Lalneihtluanga, Lalrinnunga aspired to don the gloves too but shifted to weightlifting as it involved just power to excel, something he found fascinating.
"A new weightlifting academy opened in my village. The moment I saw it I wanted to try out the sport. I used to do boxing when I was younger but when I tried weightlifting I loved it. It's a sport that involves strength and that is the reason I love it," Lalrinnunga said.
He was eight when Lalrinnunga was enrolled at the Mizoram Weightlifting Academy. A year later he was picked by the scouts of the Army Sports Institute in Pune.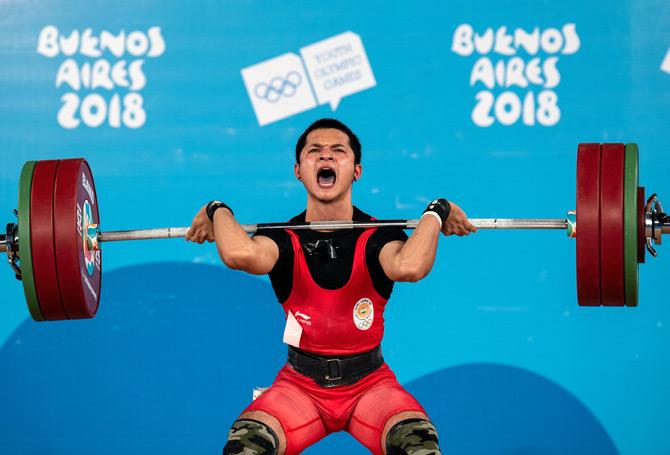 "I have been training at the Army Sports Institute since 2012," he said.
Starting off in the 50kg category, Lalrinnunga won the national gold but the teenager has struggled with maintaining his weight, jumping from 50kg to 62kg in a span of two years.
"As I was growing my height and weight was increasing. Then coach sir advised me to switch to 56kg.
"After shifting to 56kg also my body continued to grow and it was very difficult for me to maintain that weight, so we decided to go even higher switching to 62kgs."
However, weight issues were not the only obstacles in Lalrinnunga's Youth Olympics preparation, the teenager also contracted chicken pox months before the big event.
"I suffered from chicken pox in May so I had to gain back my strength for 62kg. My focus was on the Youth Olympics so I had to work very hard to recover and start training.
"I learned a lot of new techniques in the process. We focused mainly on strength training and perfecting the technique," Lalrinnunga said.