The first semi-final in the Euro 2020 championships will be played between Italy and Spain from 00:30 am IST at the Wembley stadium in London.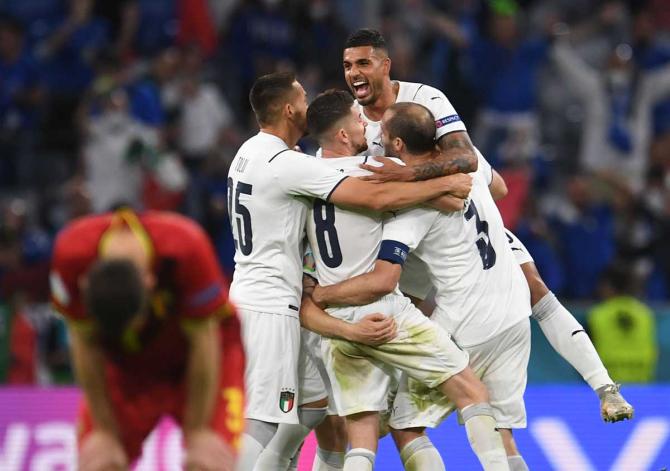 With the quarter-final win over Belgium 2-1, Roberto Mancini's side held on for a 13th consecutive win to extend their record unbeaten run to 32 games.
In the second quarter-final, Spain prevailed over the gallant 10-men Swiss team and won the high octane game 3-1 in a penalty shootout.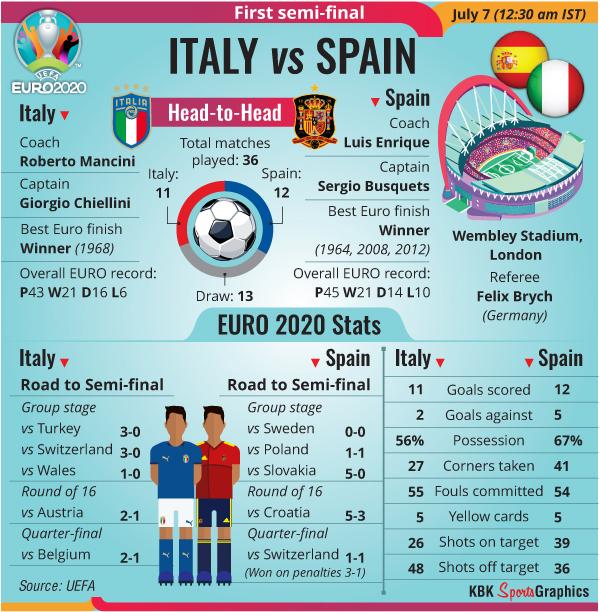 Who will win tonight? Italy or Spain?
Time to VOTE!