British mobile operator Vodafone will end its seven-year title sponsorship of Formula One team McLaren at the end of the 2013 season, the team confirmed on Thursday.
-Team prospects for the 2013 Formula One season
-F1 charts into the unknown as Melbourne makes season debut
-It's a dog's life in Formula One
The Financial Times had earlier cited a Vodafone spokesman as saying the sponsorship, which started in 2007 and was worth up to $75 million a year, was being ended following a review of marketing strategy.
"We're immensely proud that, having been set a number of ambitious challenges by Vodafone back in 2007, together we've met or exceeded each and every one," McLaren team principal Martin Whitmarsh said in a statement released at the season-opening Australian Grand Prix.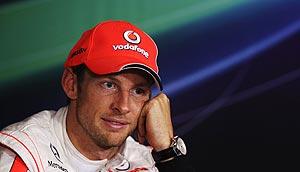 "Our focus is on continuing to drive results for all our partners throughout the 2013 season and we look forward to making a major title partnership announcement towards the end of the year."
British-based McLaren is one of Formula One's most successful teams, winning 182 Grand Prixs, 12 drivers' championships and eight constructors' championships in the 50 years since it was founded by New Zealander Bruce McLaren.
The team won the world title through Lewis Hamilton in 2008, the second year of the Vodafone deal, and have also had another British world champion, Jenson Button, driving for them since 2010.
Hamilton, one of the most marketable drivers in Formula One, left McLaren at the end of last year to join the Mercedes team.
Vodafone said its decision was not made on price and that it expected to divert a similar amount into a new global branding strategy, the Financial Times report said.
Vodafone will create its own marketing platform that will sponsor local events more directly rather than partner with other brands and events, it said.
In 2008 the company pulled the plug on its sponsorship of the English cricket team.
"Vodafone and McLaren set ourselves highly ambitious goals in 2007," Vodafone group chief commercial officer Morten Lundal was quoted as saying in the McLaren statement.
"Over the past six years, we've set new standards in sports marketing together, and in doing so have achieved all of those objectives. We look forward to continuing to work together throughout the 2013 season."