World No 1 Novak Djokovic began practice on Friday, January 14, 2022, to pursue a record 21st Grand Slam title at the Australian Open in Melbourne, which begins on Monday, January 17.
Djokovic landed in Melbourne last week hoping to play in the Australian Open. He was detained at an immigration facility after his visa was cancelled because of problems with the medical exemption from Australia's immigration requirement for coronavirus vaccination that he presented.
Released on Monday, January 10, after a court quashed the cancellation of his visa on the grounds that the interview procedure was 'unreasonable', Djoko waits to hear if Australia will cancel his visa for a second time.
Please click on the images to view Djoko in action.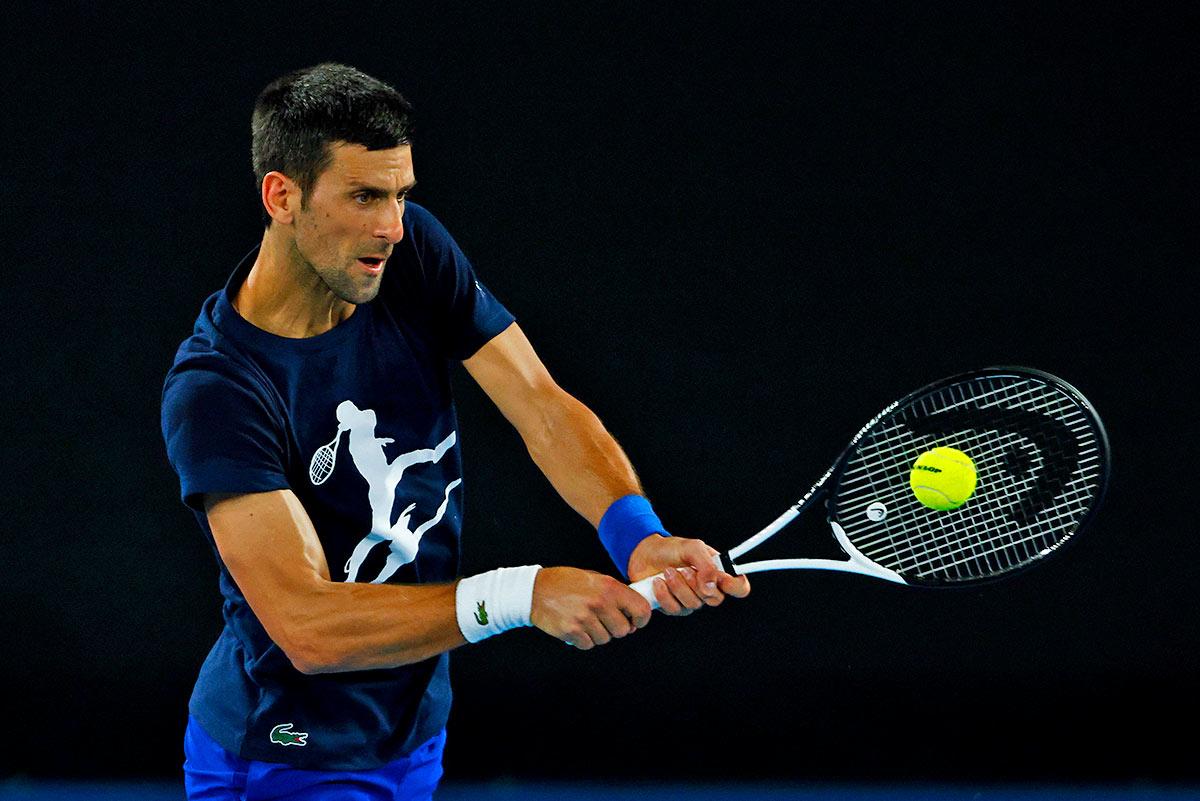 IMAGE: Djoko plays a backhand during a practice session at Melbourne Park on Friday, January 14, 2022. All Photographs: Daniel Pockett/Getty Images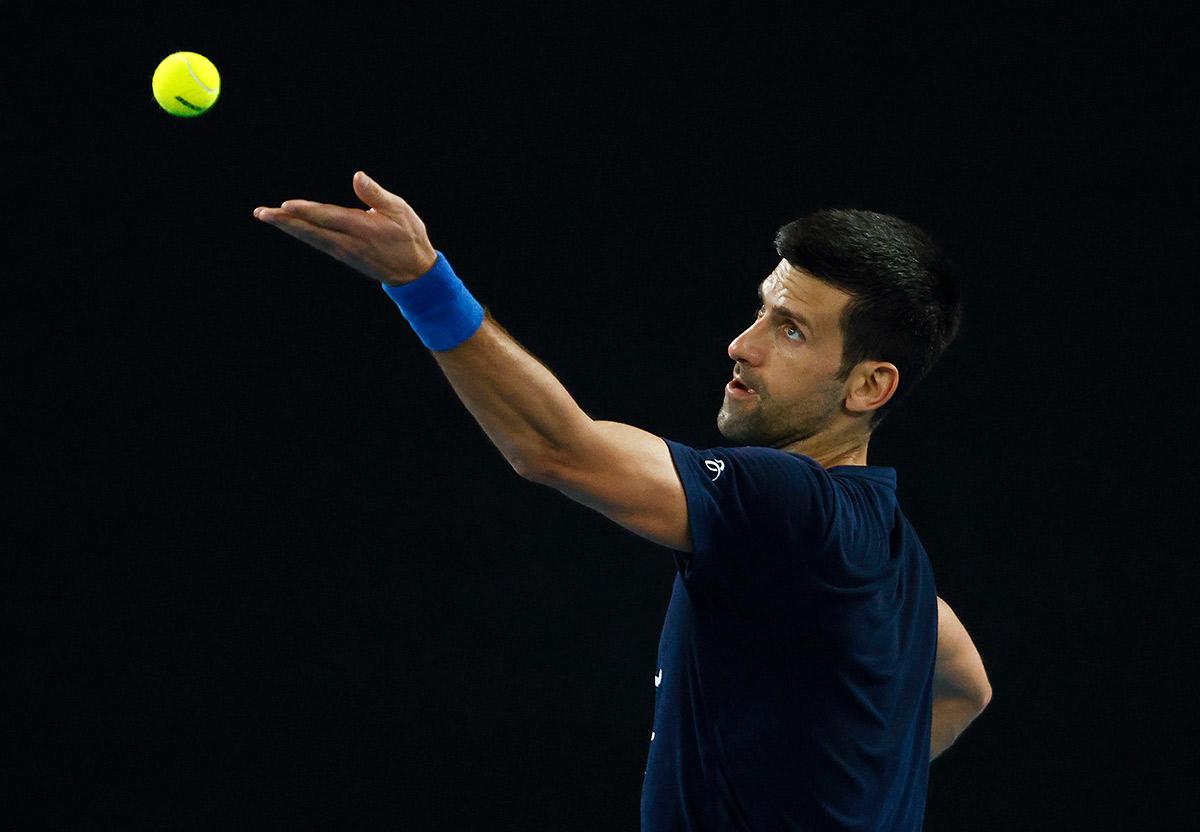 IMAGE: Djoko ready to serve during the practice session.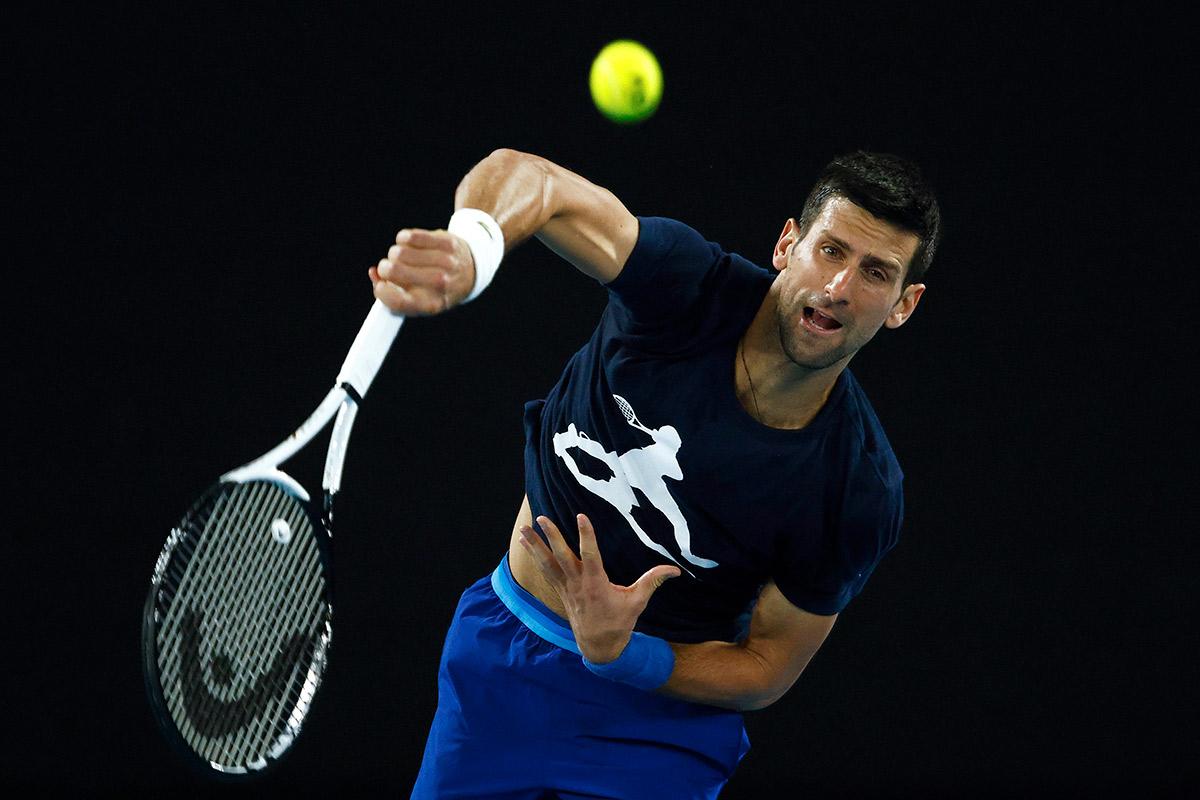 IMAGE: Another booming serve.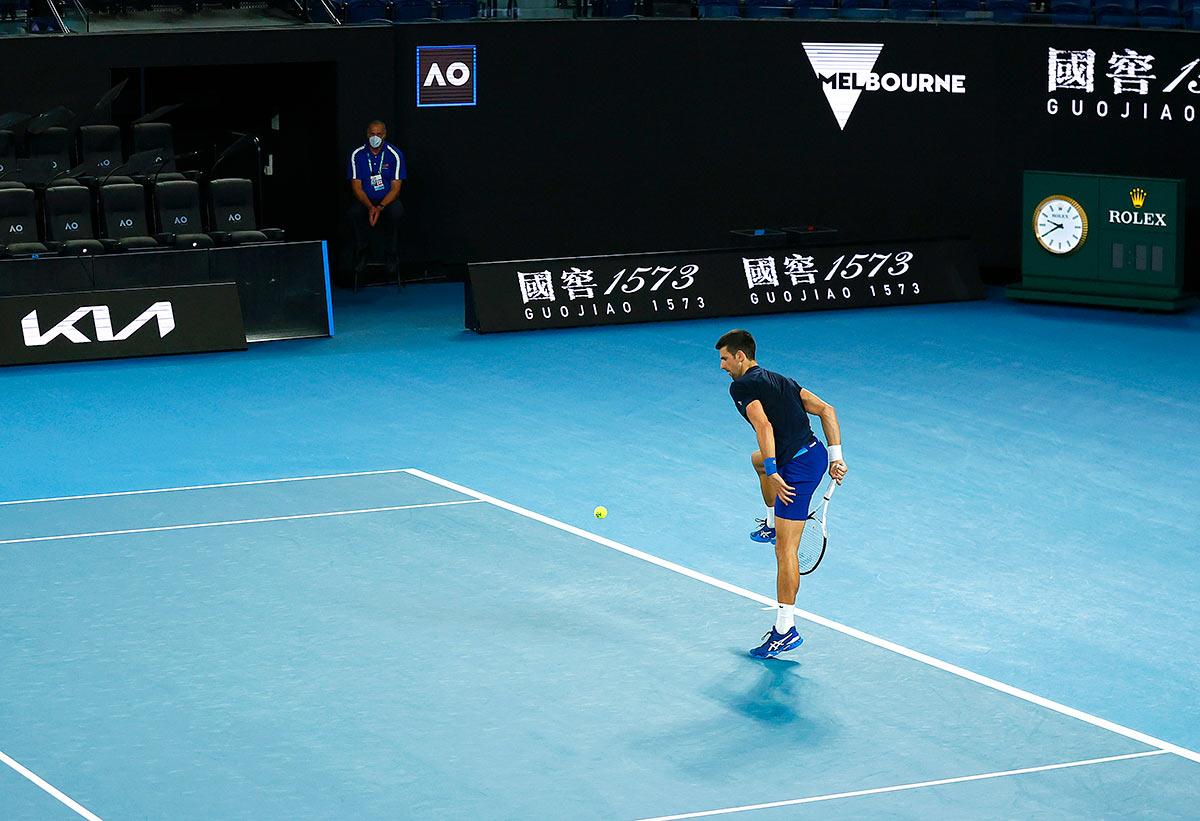 IMAGE: That elegant forehand.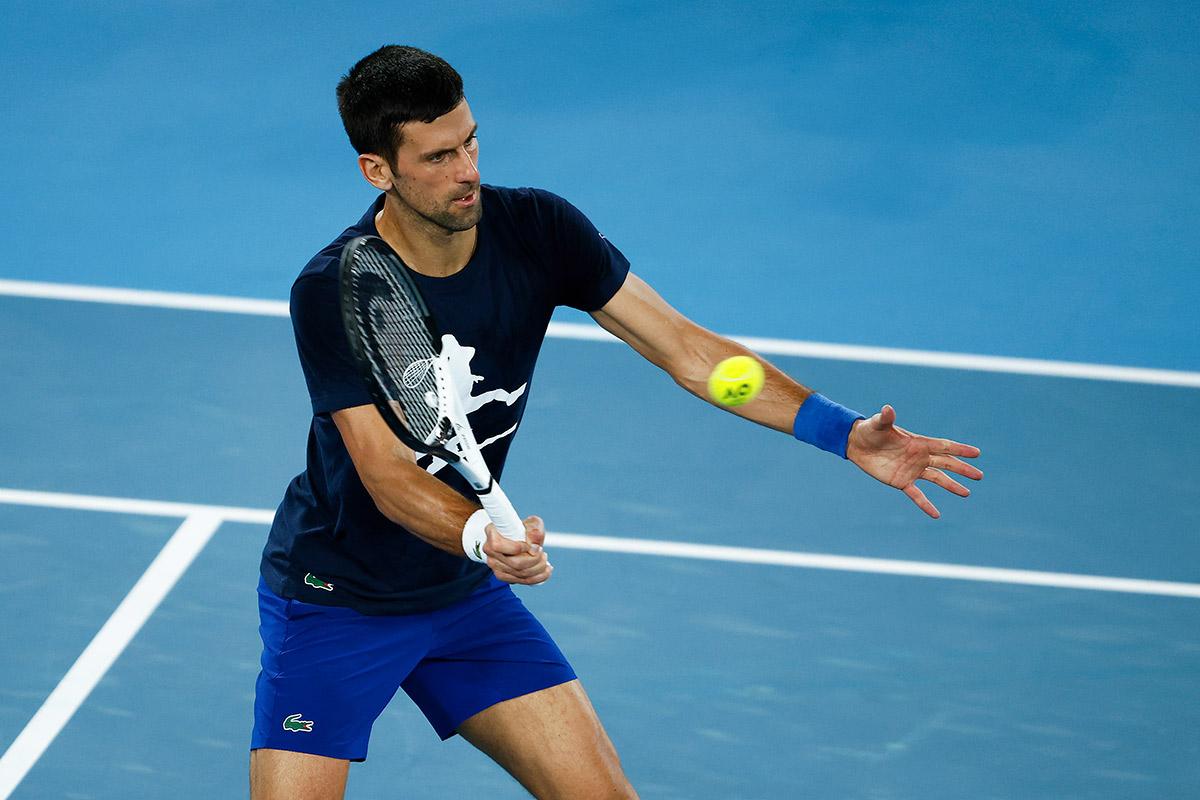 IMAGE: Another forehand coming up.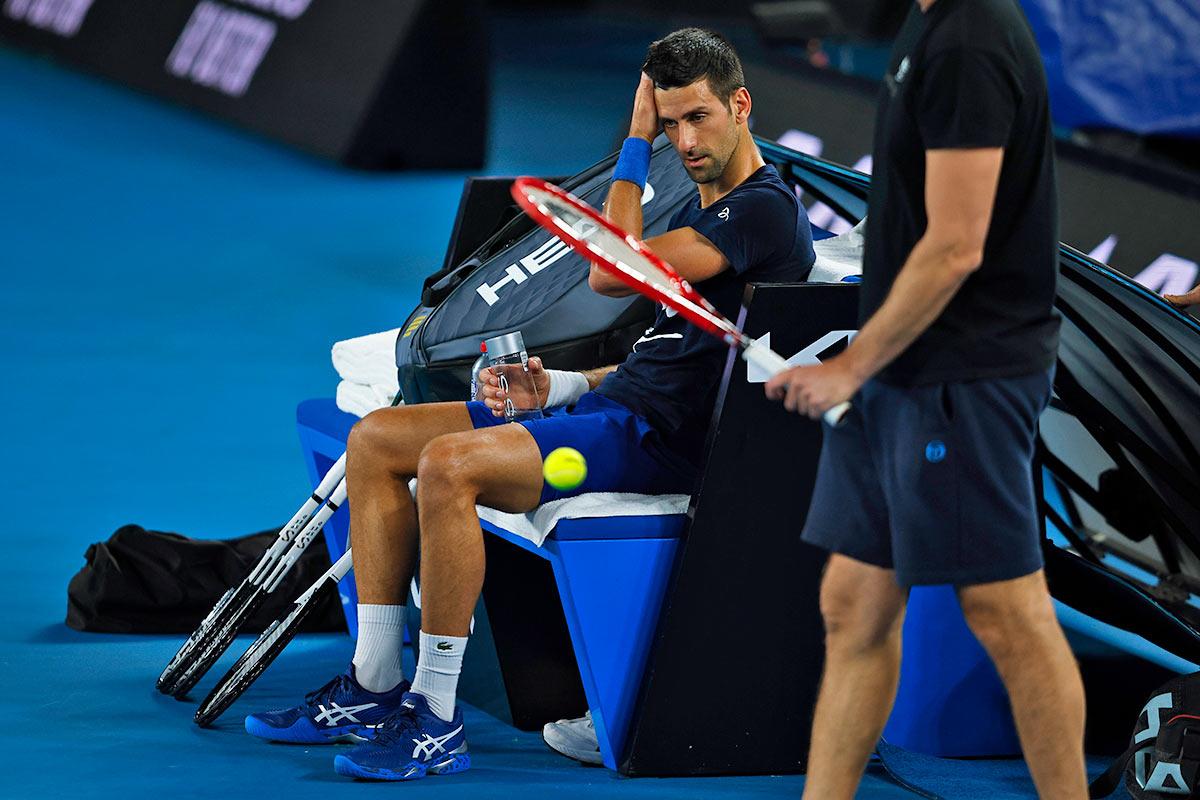 IMAGE: Djoko takes a break after the practice session.
Photographs curated by Manisha Kotian/Rediff.com
Feature Presentation: Mahipal Soni/Rediff.com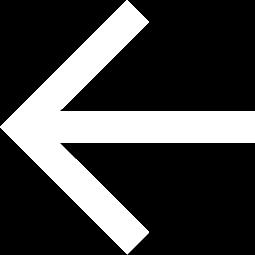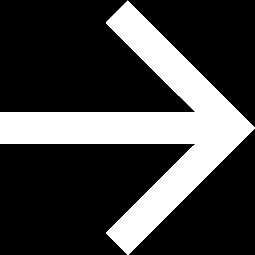 X