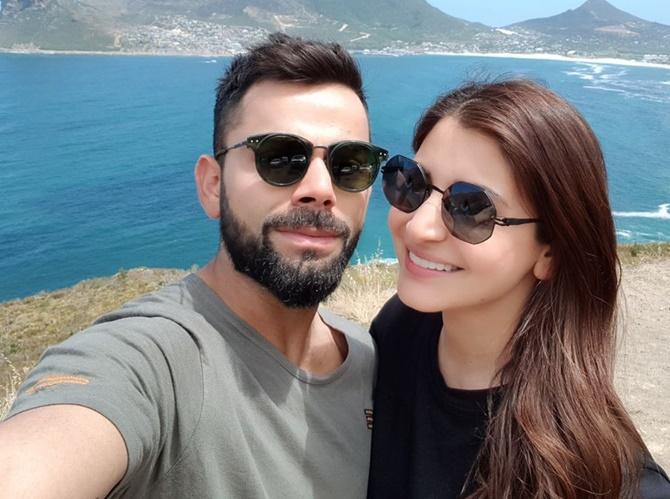 IMAGE: Newly weds Virat Kohli and Anushka Sharma wish all the way from South Africa. Photograph: Virat Kohli/Twitter
With the hope that 2018 will be a prosperous and peaceful year, our favourite sports personalities took to their social media handles to wish their fans a very 'Happy New Year'.
The man in news Virat Kohli shared a photograph with his wife Anushka Sharma and tweeted, "Wishing you all a very happy, healthy and prosperous New year. Love and light to all."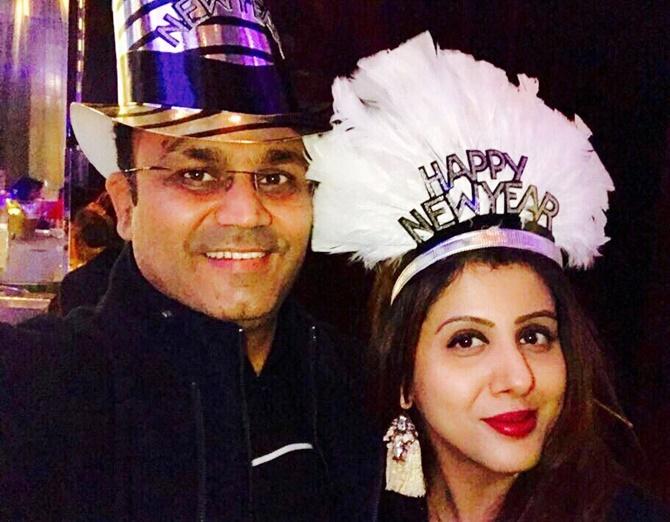 Posting a picture of himself celebrating New Year with his wife Aarti, former Indian opener Virender Sehwag wrote on Twitter, "May god bless you with happiness, peace, strength, wealth, beauty, patience, simplicity, success, prosperity, attiqutes and health from the very first hour of the new year."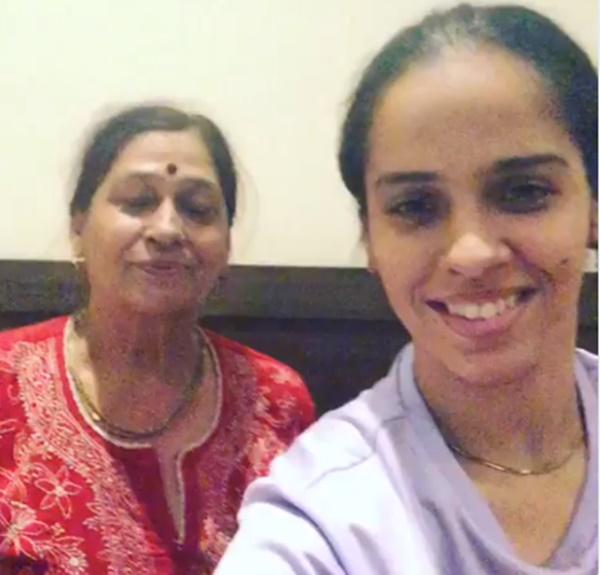 Indian badminton star Saina Nehwal along with her mother also extended their warm greetings on New Year, while hockey player PR Sreejesh wished his fans a successful and a great year ahead.
Sharing a video of herself with her mother on her Instagram account, Nehwal captioned the video, "Mummy and me wishing u a very Happy new year 2018."
"Wish you all to have the sweetest , marvellous , wonderful, successful and a great year ahead .... Happy newyear to all #HappyNewYears #2018," Sreejesh tweeted.
Here are New Year 2018 wishes from other sports fraternity:
Former Indian opener Sourav Ganguly: Wish u all a very happy new year ..hope the new year brings you all happiness and luck .. God bless all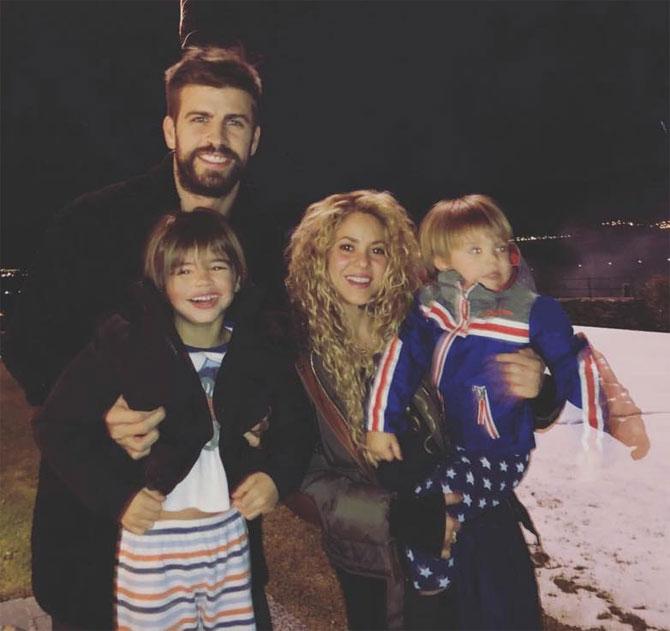 IMAGE: Barcelona defender Gerard Pique and girlfriend singer Shakira and their two kids took to Instagram to wish fans 'A Happy 2018'. Photograph: Gerard Pique/Instagram
Sports Minister Rajyavardhan Rathore: Here is wishing everyone all the happiness ,success and health??in 2018. So go out and play- make sports a part of your life #KheloIndia #HappyNewYear2018.
Swiss tennis maestro Roger Federer: Happy new year from Perth everyone, 2017 was unreal. 2018 here we come.
Olympic gold medallist shooter Abhinav Bindra: Accept new challenges, explore new horizons & go for new adventures as the New Year dawns. I wish you & your family a happy New Year 2018. #HappyNewYear2018.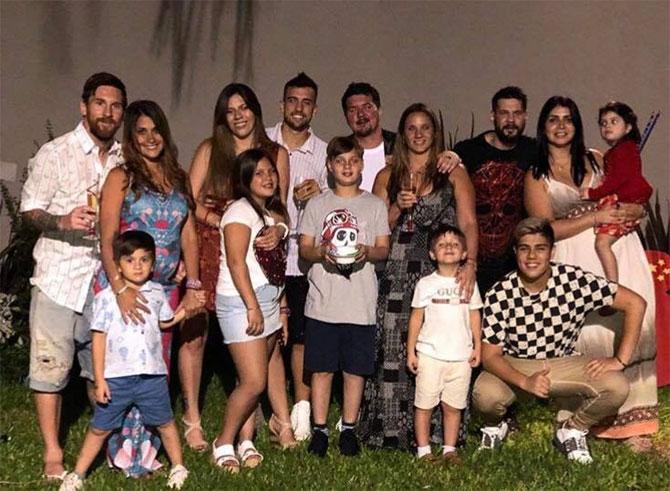 IMAGE: FC Barcelona's superstar Lionel Messi (left) joined his family his family in wishing his followers 'Feliz 2018!!'. Photograph: Lio Messi/Instagram
Sri Lanka all-rounder Angelo Mathews: A very happy and a prosperous new year to all of you.may you experience and spread Lots of love,happiness and joy. #bringon2018.
Indian opener Rohit Sharma: Happy new year folks, here's wishing you an incredible 2018 #HappyNewYear #BringOn2018
Suresh Raina: New dreams, new hopes, new experiences and new joys... Counting my blessings and wishing you more... Wishing everyone a #HappyNewYear#Goodbye2017 #Hello2018 #Celebrations #HolidaySeason #FamilyTime.