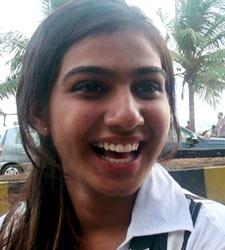 We asked Mumbaikars a few simple questions about the football World Cup. Here are their – in some cases, rather unexpected – answers :))
The greatest show on earth kicked off earlier this month in soccer-crazy Brazil, which is hosting the football World Cup for first time since 1950.
Despite only 32 countries taking part in this extravaganza -- which, like the Olympics, takes place once every four years -- World Cup fever has spread to every corner of the globe.
In India too, the football frenzy has taken over, with the younger generation keenly following the sport. Team, and player, loyalties are branded through jerseys. Youth hangouts are witnessing heated discussions about the game. Wins are being celebrated with song and dance, while losses are being passionately mourned.
It was, we thought, the right time to find out how much Mumbai's youth know about the beautiful game. Watch the video to find out why some of the responses were rather… umm… unusual… :P
Note: This is a light-hearted view at the crazy world of football. Our intention is not to offend anyone. Many thanks to all those wonderful young people who took the time to answer our questions.
Text: Sonil Dedhia
Video: Hitesh Harisinghani