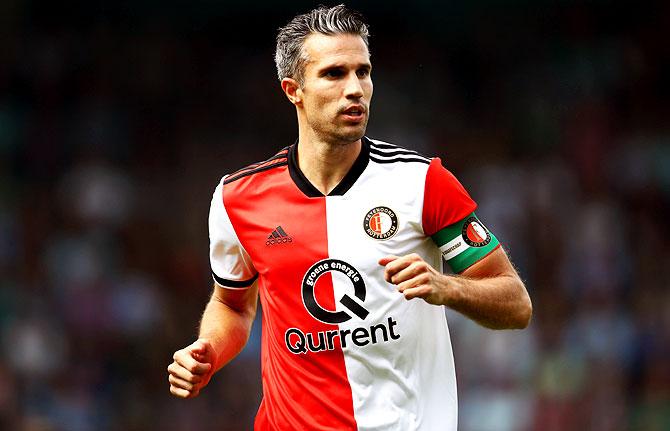 To finish with dignity is how Robin van Persie wants to end his playing days on Sunday when he hangs up his boots after an 18-year career.

"The goal was go out with honour because football is my passion," the 35-year-old told Dutch media on Saturday before he plays his last game for Feyenoord against ADO Den Haag in Rotterdam.
Van Persie's 50 goals in 102 appearances make him the top goalscorer for the Netherlands national team and his club achievements include winning the FA Cup with Arsenal and the Premier League with Manchester United.

He also played in Turkey before returning to his first professional club to see out his career, making the decision to retire one year ago already.

"I'm glad I made that choice already because I've had a whole year to get mentally prepared for retirement.

"If I had only taken the decision a few weeks ago, it would have been difficult to let it sink it in such a short period of time," he told a news conference.

Sunday was due to be the last round of the Dutch season before a change in fixtures, to accommodate Ajax Amsterdam in the Champions League, saw a round move to next Wednesday.

But Van Persie plans to finish in front of family and friends at the Feyenoord Stadium.

After, he says he wants to find something to do in the game but not coaching.

"To become a coach means stress. If you do it the way Pep Guardiola does, you're busy with football day and night.

"And after three defeats, you are the head of Jut," he said in a reference to an infamous 19th century Dutch murderer whose head was kept in a jar and was long on display in an anatomical museum.

"Look at how Marco van Basten was treated as a coach," he added.

"The magic disappeared. It's a hard business and first I'm getting away for a while."

Allegri amused by talk of his departure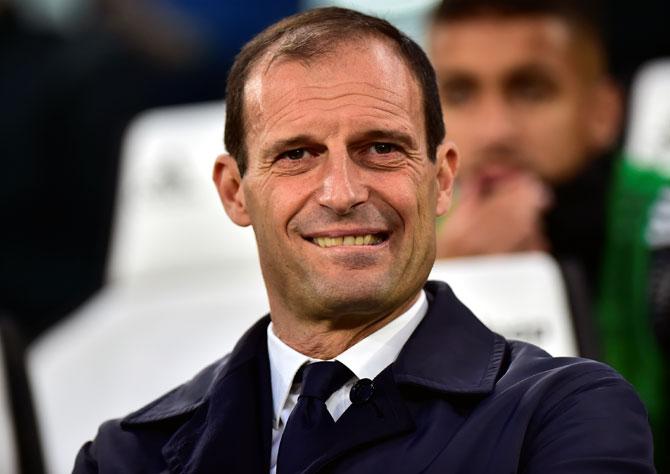 Juventus coach Massimiliano Allegri is amused by talk that he will leave the club at the end of the season, he said on Saturday, adding that he still has to meet club president Andrea Agnelli to discuss plans for the future.

There has been media reports that Allegri wants a greater role over transfers if he is to continue, but the talk was water off a duck's back for the phlegmatic coach who has led Juventus to the Serie A title in each of his five years in charge.

"I enjoy reading and hearing everything," he told a news conference.

"It's amusing. This morning, I thought about what they might have done to me if I hadn't won any trophy in these years. But I have fun, it's part of the game and brings some bit of movement as we finished the championship a month ago."

Allegri, whose side wrapped up the title with five games to spare and visit AS Roma on Sunday, said he had already told the president he would stay after their Champions League quarter-final defeat to Ajax Amsterdam.

"During the week we will meet with the president and talk about everything," he added.

Despite the Serie A title, this season was widely regarded as a disappointment for Juventus, partly because expectations rose greatly with the signing of Cristiano Ronaldo and partly because their performances sometimes lacked sparkle.

"I've had my ideas for six months on how to proceed. Now I'll share those ideas with the president and, together, we'll see if they work," he said. "I won't tell you what those are, but I plan ahead, I can assure you."

One of the disappointments of the season has been the form of playmaker Paulo Dybala, who has struggled to adapt his role following Ronaldo's arrival.

"His position has always been the same, from the beginning to the present," said Allegri.

"Last year he played with Mario Mandzukic and Gonzalo Higuain, but Ronaldo is a different player and the combination isn't the same, but Dybala's position has not changed."

Herrera confirms Manchester United exit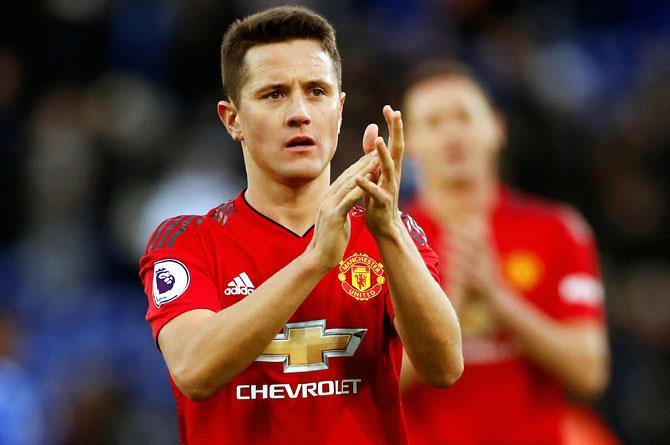 Manchester United midfielder Ander Herrera has confirmed he will leave the club at the end of the Premier League season when his contract expires, the 29-year-old said on Saturday.

The Spaniard, who joined United in 2014 from Athletic Bilbao, announced his departure in an emotional farewell video on the club's Twitter account.

British media have linked Herrera with a move to French side Paris St Germain, but the tenacious midfielder chose not to disclose his next destination.

"There is red in my heart, I knew it from the first time I played here and in the moment that I started to wear it," Herrera, United's player of the year in 2017, said.

"A club with thousands of fans who respect and remember all the players who give everything. I felt special when I heard my name chanted. I felt proud when the fans decided I was part of this incredible history.

"Every time I represented this club, in every game, in wins and losses, even when I couldn't help from the grass, I understood what this club means."

Herrera made 189 appearances for United in all competitions and scored 20 goals. He won the FA Cup, League Cup and the Europa League in his time at the club.

"I am going to remember each of the almost 200 matches that I have played with this jersey. Because playing for the greatest club in England, has been a true honour," he added.

"Thanks for these five amazing years."

Manager Ole Gunnar Solskjaer had said in his pre-match news conference that Herrera could feature against relegated Cardiff City in the final game of the season on Sunday.