IMAGES from Day 2 of the US Open, at Flushing Meadows in New York, on Tuesday.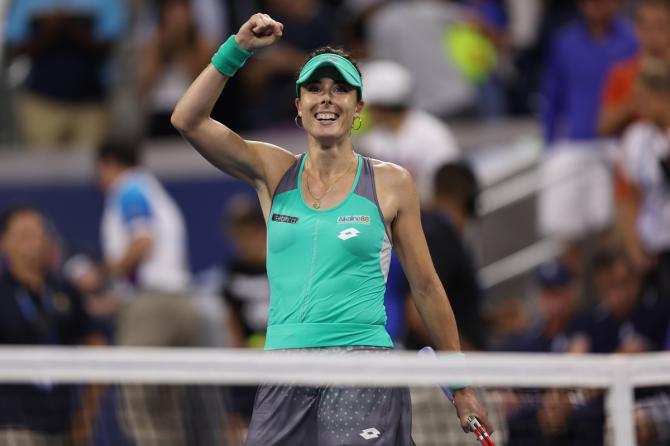 Emma Raducanu, who made a dream run to the US Open title last year, suffered a nightmare 6-3, 6-3 first round loss to Frenchwoman Alize Cornet on Tuesday as the clock finally struck midnight on an improbable tennis fairytale.
The 11th seeded Briton becomes the first defending US Open champion to lose in the first round since Germany's Angelique Kerber in 2017.
Raducanu captivated the sporting world when she became the first qualifier to claim a Grand Slam title, winning 10 matches in New York without dropping a set, catapulting her career into the stratosphere and making her one of the most marketable athletes on the planet.
Twelve months ago Raducanu arrived at her opening match an unknown with no expectations or pressure but on Tuesday the 19-year-old sometimes appeared to be carrying the weight of world on her slender shoulders.
Not only was Raducanu defending her one and only title but a massive 2,040 of her 2,756 ranking points and with those gone the world number 11 will drop out of the top 70.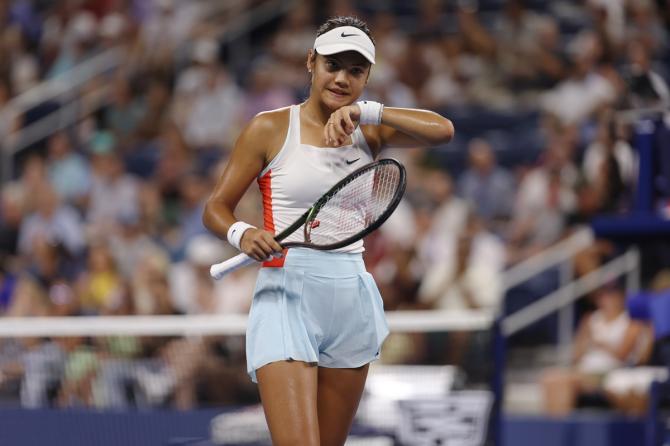 Raducanu got the contest off to a positive start breaking Cornet at the first opportunity but the crafty French veteran, making a record 63rd consecutive Grand Slam appearance, would immediately break back.
The two players would trade breaks a second time before Cornet would break the young Briton a third time to get in front 5-3 and hold serve to secure the 1-0 lead.
It was the first set taken from Raducanu at Flushing Meadows but not the last.
The task in front of Raducanu became a little more challenging after she called for the trainer between sets to deal with blisters on her right hand.
When Cornet broke to open the second the troubles mounted.
But the Briton would answer with a break of her own and a second to go up 3-1.
With the crowd at Louis Armstrong court in Raducanu's corner, the contest appeared headed for a decisive third set until Cornet shifted gears sweeping the next five games to seal the victory.
Meanwhile, Belgian Alison Van Uytvanck beat 42-year-old Venus Williams 6-1, 7-6(5) to advance to the second round, a day after the American's sister and doubles partner Serena advanced.
Qualifier Burel stuns Wimbledon champion Rybakina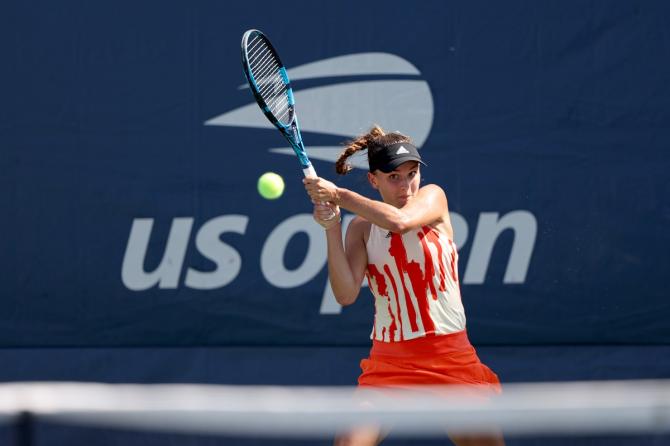 Frenchwoman Clara Burel joined the growing list of giant-killing qualifiers at this year's US Open as she toppled Wimbledon champion Elena Rybakina 6-4, 6-4 in the first round at Flushing Meadows on Tuesday.
Hot on the heels of Ukrainian Daria Snigur's win over twice Grand Slam winner Simona Halep and Colombian Daniel Galan's triumph over fourth seed Stefanos Tsitsipas, the 131st ranked Burel produced an assured display to eliminate Rybakina.
Kazakhstan's Rybakina squandered six of the seven break points she earned in the first set as she racked up 19 unforced errors.
Former junior number one Burel capitalised on her chances to break in the fifth and ninth games.
Burel broke the Russian-born Rybakina in the opening game of the second set and won more than three-quarters of her first-serve points under hot and humid conditions on day two of the hardcourt major.
She thrust her fists in the air after clinching victory with a backhand winner.
Collins returns to knock Osaka out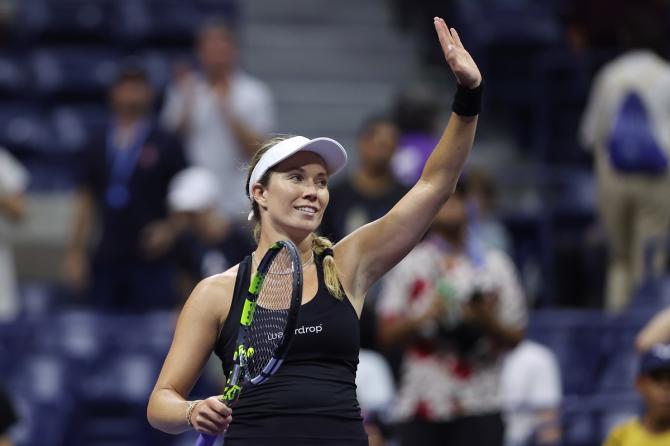 After missing the entire North American hardcourt season American Danielle Collins showed no signs of rust battling past twice US Open champions Naomi Osaka 7-6(5), 6-3 and into the second round.
The tournament winner in 2018 and 2020, Osaka's exit followed reigning champion Emma Raducanu's departure hours earlier as Flushing Meadows bid a first round farewell to its past two champions.
The last first round match on the schedule was one of the most intriguing pitting two players who produce their best on hard courts. Collins was the losing finalist to Ash Barty at this year's Australian Open and Osaka is a two-time winner of the same tournament in addition to her US Open titles.
Both players also came to New York on the comeback trail after injury-interrupted campaigns.
Collins missed the entire North American hardcourt swing withdrawing from San Jose, Toronto and Cincinnati because of a neck injury while Osaka sat out the entire grasscourt season before falling in the opening round of the Toronto and Cincinnati events.
"I lost to Naomi three times before, so going into the match I had a lot of information on what I kind of needed to do better, areas I could improve," said Collins. "I felt happy just to be out here playing.
"I think when you face as many challenges as I've faced with some of the things I've been dealing with, you're kind of more grateful to kind of be out here."
Despite the layoffs Collins and Osaka delivered high-energy tennis which was welcomed by fans who stuck around for a match that got underway late Tuesday evening and finished early Wednesday morning.
Osaka had dominated their three previous head-to-head meetings with Collins unable to take even a single set from the Japanese former-world number one and in two of those contests she was chased off the court in less than an hour.
But the 19th seeded American came out determined, taking a tense opening set in a tie-break 7-5.
In the second set, Osaka would grab the early break and a 2-1 lead but Collins would immediately break back and then again at 5-3 and hold serve to clinch victory.
The 28-year old American will next face Spanish qualifier Cristina Bucsa, who was 6-4, 6-4 winner over Slovenian Kaja Juvan.
Swiatek cruises into second round clash with Stephens
Iga Swiatek crushed Italy's Jasmine Paolini 6-3, 6-0 to set up a highly-anticipated second-round showdown with 2017 champion Sloane Stephens.
Appearing in New York for the first time as the world's top-ranked player, Swiatek looked the part, breaking Paolini's serve seven times and reeling off the last seven games to advance.
The Polish top seed is the favourite to win the year's final Grand Slam after she dominated the French Open in June and went on a 37-match winning streak that was snapped in the third round of Wimbledon.
But her sheen of invincibility began to crack at US Open tune-up events, where she went 4-4 in her last eight matches before putting the field on notice with her complete game on a hot and humid morning at Louis Armstrong Stadium.
"I'm pretty happy with the performance, and I feel like I have better rhythm than in Toronto and Cincinnati so that's great," Swiatek told reporters.
"I'm trying to enjoy that. In the first set I played pretty solid, but I needed to take it up to another level. I did that at the end and in second set, so I'm pretty proud of that.
"I feel like my level is just better. We'll see if I'm going to hold on to that," she added with a smile.
She is likely to face a more difficult challenge in the next round when she runs into Stephens, who battled back to see off Belgium's Greet Minnen 1-6, 6-3, 6-3 to the delight of the New York fans.
"I was just fighting as hard as I can and with your guys support, you pushed me through, so thank you," she said.
"Happy to get another win at my favourite tournament."
Nadal drops set in win over wildcard Hijikata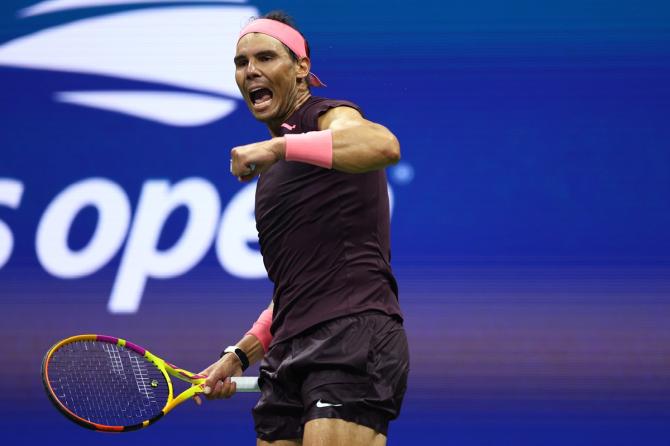 Second seed Rafael Nadal overcame an early scare to down 21-year-old Australian wildcard Rinky Hijikata 4-6, 6-2, 6-3, 6-3 in his first appearance at the US Open after winning in 2019.
Playing in only his second match after pulling out of Wimbledon with an abdominal injury, the Spaniard had speculated whether he was ready to take on New York and seemed to confirm those fears as he struggled on the return in the first set.
Hijikata incredibly broke the 22-times major winner with a crisp overhead shot in the seventh game of his Grand Slam debut but it was Goliath who got the momentum over David under the bright lights of Arthur Ashe Stadium, as the fighter Nadal charged through the first three games of the second set.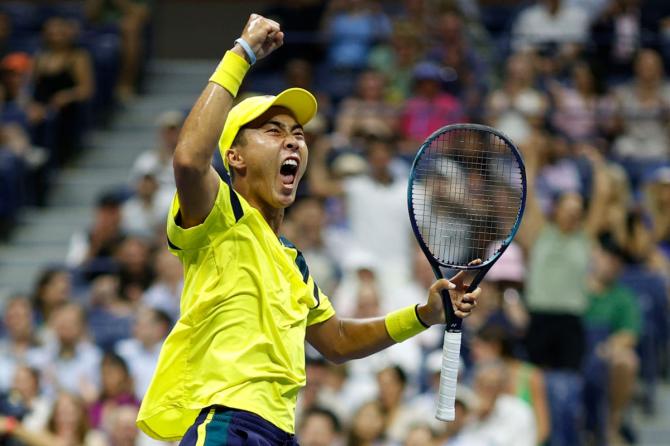 Nadal improved in virtually every respect as his opponent's form deteriorated, dropping just one of his first-serve points with few mistakes, as Hijikata racked up a dozen unforced errors and dropped his serve in the final game.
Thriving on familiar territory, the four-time Flushing Meadows winner Nadal never faced a break in the third set and broke Hijikata to love in the fifth game of the final set before recovering from 0-40 in the eighth to hold his own serve.
Hijikata gave the rowdy New York crowd a final thrill as he defended four match-points in the ninth before succumbing to Nadal's vicious forehand winner.
"Long wait - for some time I thought that maybe I will not be able to be back," Nadal said in an on-court interview after the match. "The night sessions here in New York are the best without a doubt."
Alcaraz advances after Baez retires in first round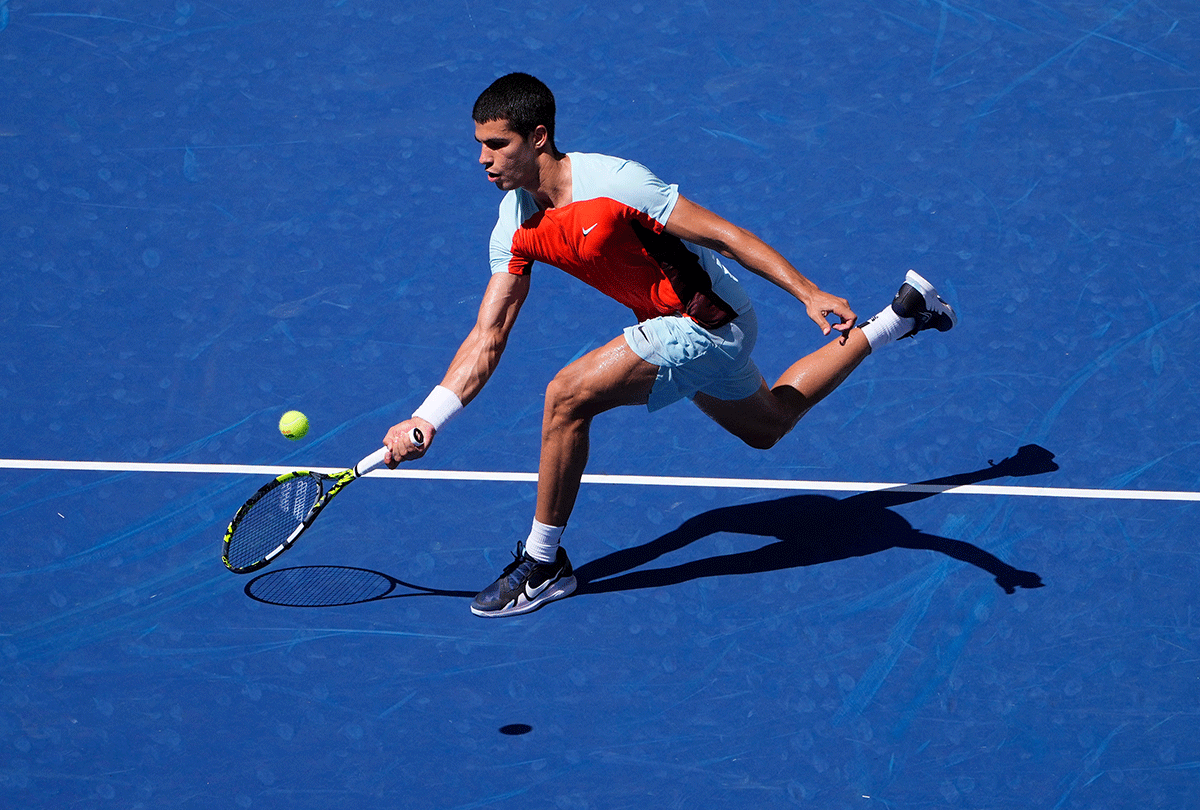 Third seed Carlos Alcaraz reached the second round of the US Open after an injury forced his Argentine opponent Sebastian Baez to retire when the Spaniard was leading 7-5, 7-5, 2-0 at Arthur Ashe Stadium.
The pair were evenly matched in the first set with the 19-year-old Alcaraz getting the break in the last game, before hot and humid conditions tested both opponents in the second set.
Alcaraz, who became the youngest man to reach the quarter-final at Flushing Meadows a year ago, was not at his best as he produced 28 unforced errors in the 84-minute set, trading breaks with Baez twice before again getting the pivotal break in the final game.
Baez had a physio tend to his left leg before the third set but was unable to carry on, pulling up short and clutching his thigh as Alcaraz knocked a forehand winner across the net in the second game.
"I think both players and all of you don't deserve (an end) like this," Alcaraz told the crowd after the match. "Sebastian is a great player, he fights until the last ball."
The Roland-Garros quarter-finalist is among the favourites at the year's final major after picking up titles in Miami and Madrid, and was clearly appreciating his return to New York.
"I remember last year it was one of the best moments of my life," he said.
"One year later, being four in the world is something special for me."
Norrie crushes Paire in bizarre opener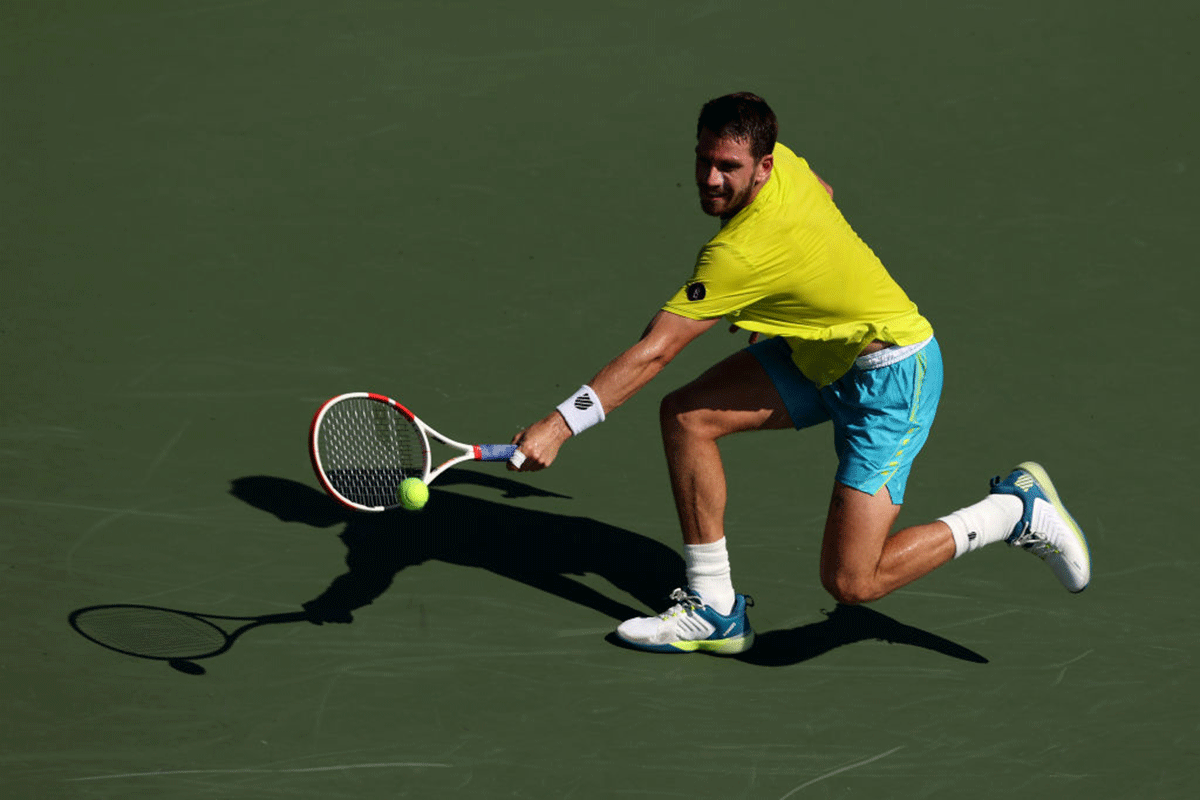 Cameron Norrie beat Benoit Paire 6-0, 7-6(1), 6-0 in a strange first-round clash at the US Open on Tuesday, where the Frenchman at times appeared not to be making maximum effort and play was stopped when a fan required medical attention.
The first set was all one-way traffic as the seventh-seeded Briton took advantage of Paire's errors to bagel him in just 18 minutes.
Paire stepped up his game in the second set when play was briefly halted amid sweltering conditions for the distressed fan, and he even had a chance to level the match when he served leading 5-3.
But the veteran could not capitalise and was broken in the next game and out gunned in the one-sided tiebreak.
The final set lasted just 15 minutes as Paire appeared content to make his exit from the tournament in New York.
Norrie was bounced out of the year's final Grand slam in the first round last year and has never made it past the third round.
He has, however, enjoyed success on American hardcourts including winning at Indian Wells in 2021 and claiming the Delray Beach title in February.
Norrie, who improved his win-loss record to 42-19 for the year, will next face Portuguese Joao Sousa, who beat Mackenzie McDonald of the United States 1-6, 7-6(7-4), 7-6(7-4), 6-3.