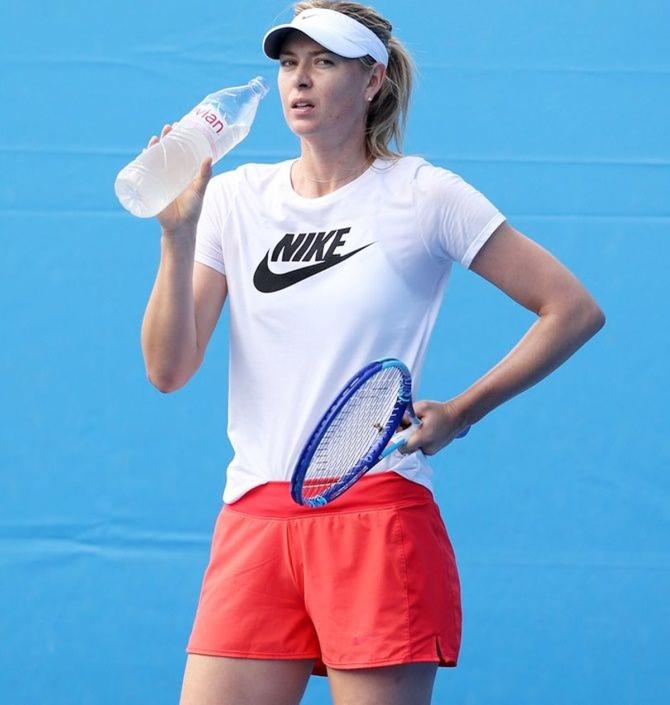 Angered over Sachin Tendulkar's tweet over the ongoing farmer protests, scores of Keralites flooded tennis star Maria Sharpova's social media pages with messages -- over a thousand comments, most of them in Malayalam -- apologising for giving her a hard time back in 2015 after she had in an interview pleaded ignorance about the cricket icon.
Since Wednesday, scores of netizens apologised for their "crude behaviour" six years ago.
While most messages were apologetic of their previous comments critical of her and lashed out at Tendulkar, a few even invited the Russian to God's Own Country to enjoy its scenic splendour and attend the iconic Thrissur Pooram (an annual temple festival in Kerala) once the coronavirus threat receded.
"Sharapova, you were right about Sachin -- he is not a person of quality that you should know," a social media user commented in Malayalam.
"I am sorry, Maria, the legend. We knew Sachin as a player. But we didn't know him as a person. You were right and sorry for commenting bad on your FB post," another user said.
One person offered her shawarma and Kuzhimanthi (a type of biryani) as part of peace offering and apologised saying, "I am the sorry", borrowing words from a Malayalam movie Thilakkam, while another said "One truck load of apologies, sister. We didn't have your foresightedness. Time proved that you were right."
Seeing her social media handles flooded with apologetic comments, the former World No 1 on Wednesday posted a tweet saying "Anyone else got their years confused?"
On Wednesday, Tendulkar had tweeted in response to international pop star Rihanna expressing solidarity with the farmers' stir.
The former India cricket captain had said India's sovereignty cannot be compromised and external forces cannot become participants.