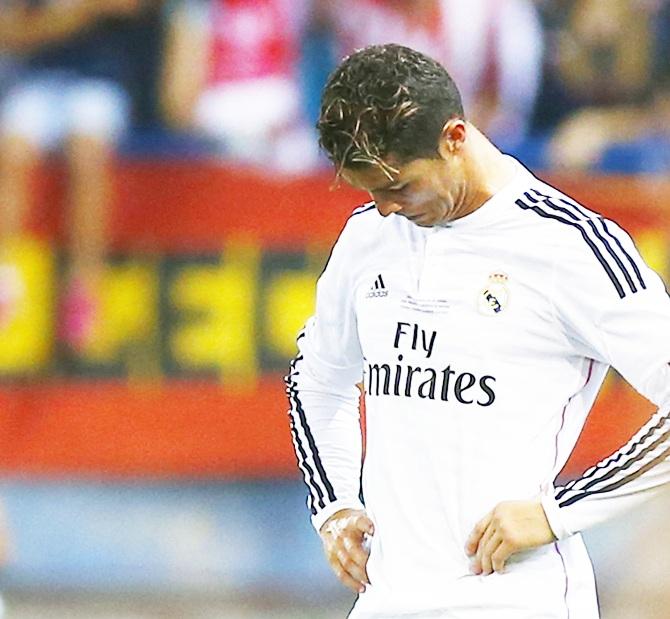 Real Madrid's Cristiano Ronaldo looks down. Sergio Perez/Reuters
Former Real Madrid president Ramon Calderon has claimed that star forward Cristiano Ronaldo could make a return to Manchester United because he is disillusioned at the La Liga side.
Calderon claims that Ronaldo is unhappy because of the mass departure of star names from Real over the last few years, including Arjen Robben, Xabi Alonso and Angel Di Maria.
Calderon, who signed the Portuguese star for Real in a then world record 80 million pounds deal, said that Ronaldo could rejoin United because he was so happy at Old Trafford, The Mirror reported.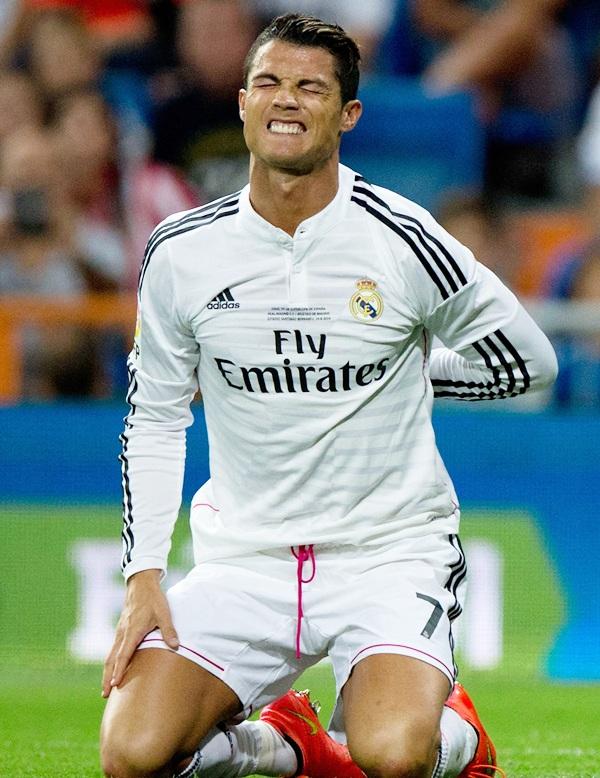 Cristiano Ronaldo of Real Madrid CF grimaces in pain. Gonzalo Arroyo Moreno/Getty Images
The former Real president said that when he signed Ronaldo in 2009, the forward said that he was grateful to United. He added that Ronaldo had a marvellous time at United and liked everything
Real have started La Liga badly, losing two of their first three games, and Calderon said that Ronaldo is unsettled. He said that his impression is the forward is fed up with the policy of the current president Florentino Perez.