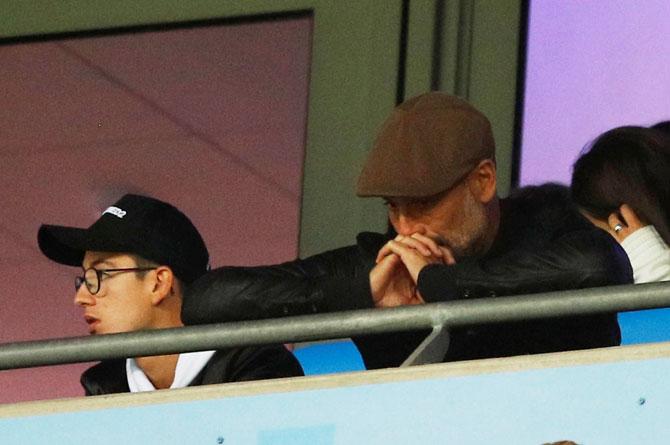 There was an unfamiliar look to the ManchesterCity bench for Wednesday's Champions League 2-1 loss to Olympique Lyon with the suspended Pep Guardiola forced to watch from the stands and his assistant Mikel Arteta prowling the technical area.
Whether that unusual arrangement had any influence on untypical performance from City, who lacked zip and inspiration as they struggled to break down the French side, is a matter of pure guesswork and Arteta wasn't in the mood to be drawn on it.
"I have no idea. The reality is Pep wasn't here and we lost the game. I can't tell you what would happen if he was here," the Spaniard told reporters.
Arteta, linked with the vacant Arsenal manager's job following Arsene Wenger's departure, insisted City were ready for the game.
"We were very aware of Lyon's strengths and weaknesses. We were well prepared. We weren't prepared to be 2-0 down at the break, but you have to react," he said.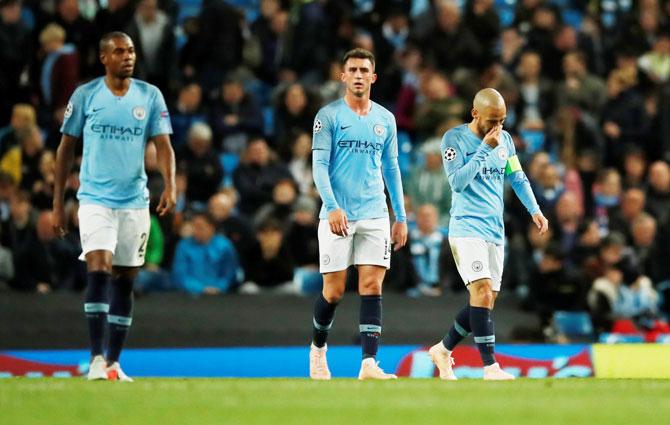 "There is zero margin for errors in the Champions League – you make a mistake and you are punished. If you don't win duels, play simple balls, you will suffer - today was another example of that," he said.
City definitely looked far from the form which brought them their record-breaking Premier League title run last season.
"We didn't feel the flow around the team. We missed the right pass and didn't find consistency. We felt under threat every time we lost the ball, that can bring the confidence lower," said Arteta, who said his players were certainly fired up for the game as they seek to improve on last year's quarter-final loss to Liverpool.
"We were ready for the game, keen to start to Champions League because the way we ended it last season really hurt," he said.
"The players are not perfect, sometimes they have bad days, sometimes better. I can't fault the effort. I won't judge them because we lost," he said.