The main thing for me now is that the doctors will determine how my hand is doing. I trust them and I believe that it will end well, Kvitova wrote on her Facebook page.
Czech Radio reported the injury was to Kvitova's left hand, which she plays with.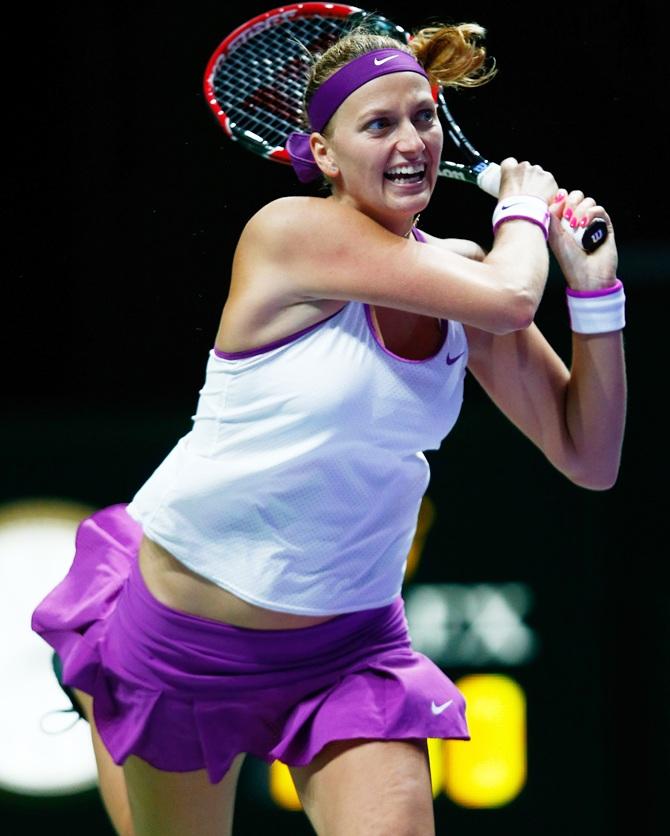 Two-time Wimbledon tennis champion Petra Kvitova said on Tuesday she had been "badly injured" on her left playing hand after being attacked by a knife-wielding intruder in her apartment and would need to see specialists about the injury.
"In my attempt to defend myself, I was badly injured on my left hand. I am shaken, but fortunate to be alive," Kvitova, the world number 11, said on her Twitter account @Petra_Kvitova.
"The injury is severe and I will need to see specialists, but if you know anything about me I am strong and I will fight this."
The website of newspaper Mlada Fronta Dnes said the intruder presented himself to Kvitova as a boiler inspector.
The world number 11 said she was still waiting for doctors to tell her the extent of her injuries. "The worst is already behind me," she said in a statement issued on the Czech Republic Fed Cup team's Facebook page.
Kvitova was assaulted in her home in the city of Prostejov, about 260 km southeast of Prague, media reported. A spokeswoman for the city hospital said she had been treated for a knife injury, without going into further detail.
"What has happened to me was not pleasant at all, but it is already behind me," Kvitova said in the statement on Facebook.
"The main thing for me now is that the doctors will determine how my hand is doing. I trust them and I believe that it will end well," she added.
Her spokesman Karel Tejkal told CTK news agency the attack had been "a random criminal act".
"She was assaulted in her apartment and is in the care of doctors, but her injuries are not life-threatening," he added.
The CzechRepublic won the Fed Cup, the premier national team competition in women's tennis, for the third year in a row in November.
The hard-hitting left-hander has been a near constant in the world's Top 10 since 2011, rising as high as number 2 that year, when she won the first of her two Wimbledon singles titles.
She slipped in the rankings this year but showed improved form in recent months, winning the Wuhan Open title in October and the season-ending WTA Elite trophy in November.
In 1993, then-world number 1 Monica Seles was stabbed courtside during a break at a tournament in Germany by a man who admitted having an obsession with her rival Steffi Graf. The attack forced Seles out of tennis for two years.
IMAGE: Czech Republic's Petra Kvitova in action.

Photograph: Julian Finney/Getty Images