'There is a differentiation and I don't understand why'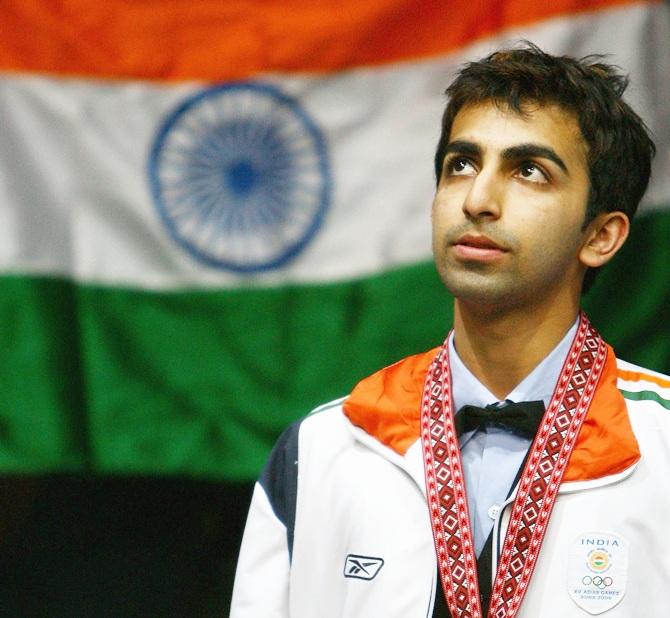 India's champion cueist Pankaj Advani. Photograph: Ryan Pierse/Getty Images
Twelve-time World champion cueist Pankaj Advani feels the government-run TOP Scheme for India's Olympic medal hopefuls clearly shows how sport is treated unequally in the country.
Advani, who has brought many laurels to the country through his exploits in snooker and billiards, goes on to say that India can improve in the world of sport only if all disciplines are treated at par.
"Personally, it is tough to understand our country's obsession with Olympics, Asian Games and Commonwealth Games. I know they are big events, I know they come once in four years, but just because of this it doesn't mean they are the be all of sport.
"So I feel if you are supporting sports and sportspersons, don't have an event-oriented policy," Advani said, when asked about the TOP Scheme, which will fund training for 75 select athletes ahead of the Rio Olympics.
Advani explained his point: "Look at the fact that we have world leaders in every sport today. Our sporting standards have improved. Our new generation is all set to take sport to a new level. That is what we should be looking at, so we should be supporting every sport.
"And I am not saying all of this because cue sport is not part of the scheme (TOP). It is great that athletes going to Olympics are getting support, we have nothing against them. It is great to win Olympic medals, we hardly have any of them but it is important to understand that, whether you are playing Olympics, Asian Championships, Worlds or whatever, it boils down to the same thing: you are winning, you are competing, you are getting laurels for your country and I wish they understood that and treat all sports equally. There is a differentiation and I don't understand why," said the 29-year-old from Bangalore.
Back to his Bangalore base after an eventful stint in England, Advani says he will return to the UK for training, but not as much as he used to in the past.
"I am glad I started off the year by winning the nationals in both billiards and snooker. Now looking forward to some of the World Championships that are coming up. Ever since I am back from England, I will give equal time to both snooker and billiards.
"I am just going to go there for training once in a while, not going to participate in many tournaments, but I do understand that exposure in England will definitely sharpen my skill, so I will make a few trips but not often as I did in the last two years."
Age is still on Advani's side despite being around for a long time and the ace cueist is still very much enjoying the game.
"I would love to give something back to the sport but don't know in what form. It is something that has crossed my mind but I don't know when I will be taking up that. I am still enjoying playing," he added.