From sharing medals to defections to political gestures to punching horses, the Tokyo Olympics had it all.
HIGH JUMPERS SHARE GOLD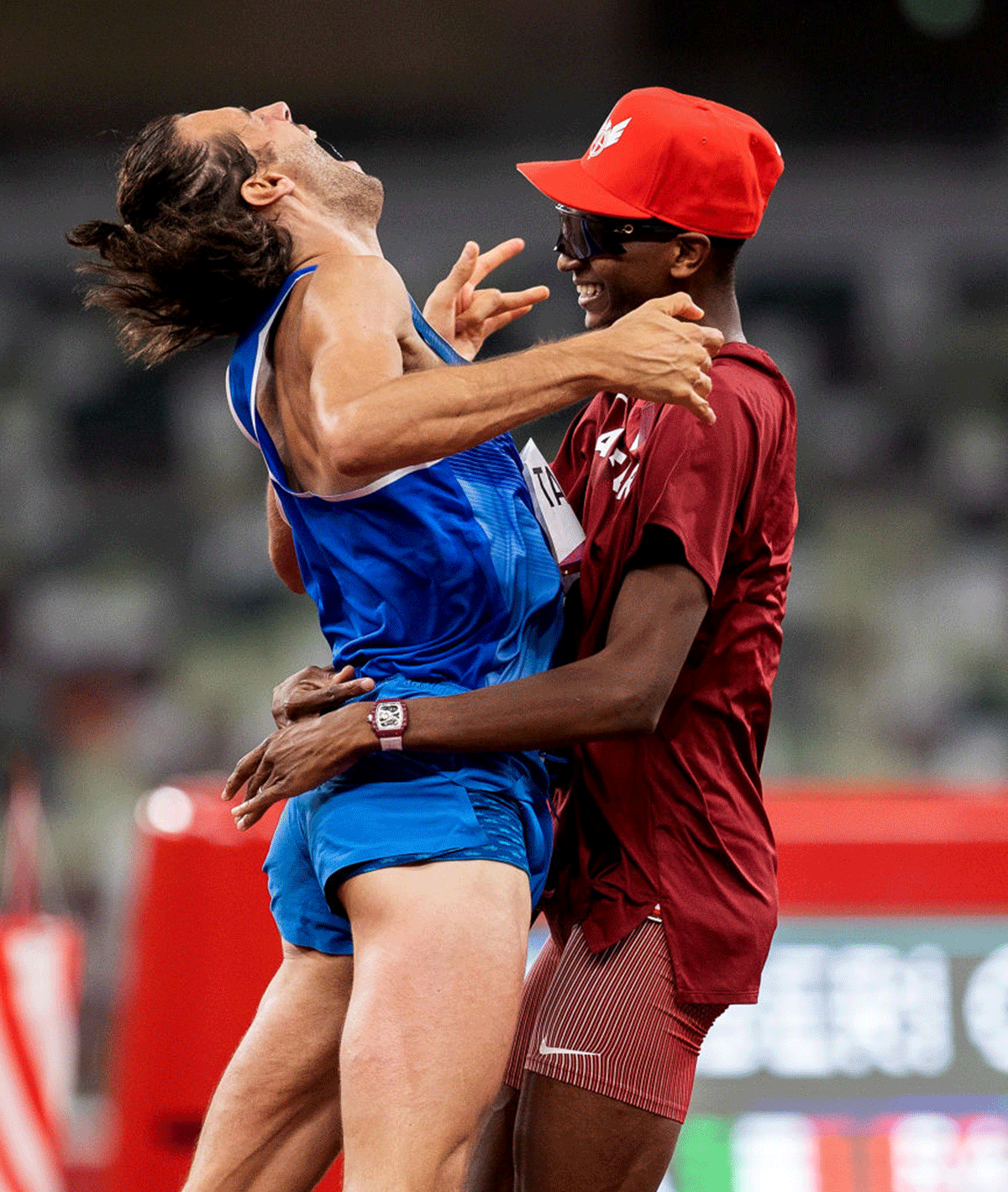 In a moment of sportsmanship of the highest degree that could not have unfolded on a more apt stage, two high jumpers did the unthinkable.
Qatar's Mutaz Essa Barshim, 30, and Italy's Gianmarco Tamberi, 29, had been neck and neck in the men's high jump competition when they were offered a jump-off to decide the winner.
Instead, Barshim asked: 'Can we have two golds?'
In an image that became one of the most memorable of the Tokyo Games, the official nodded, and the two athletes clasped hands and whooped for joy.
ATHLETE DEFECTS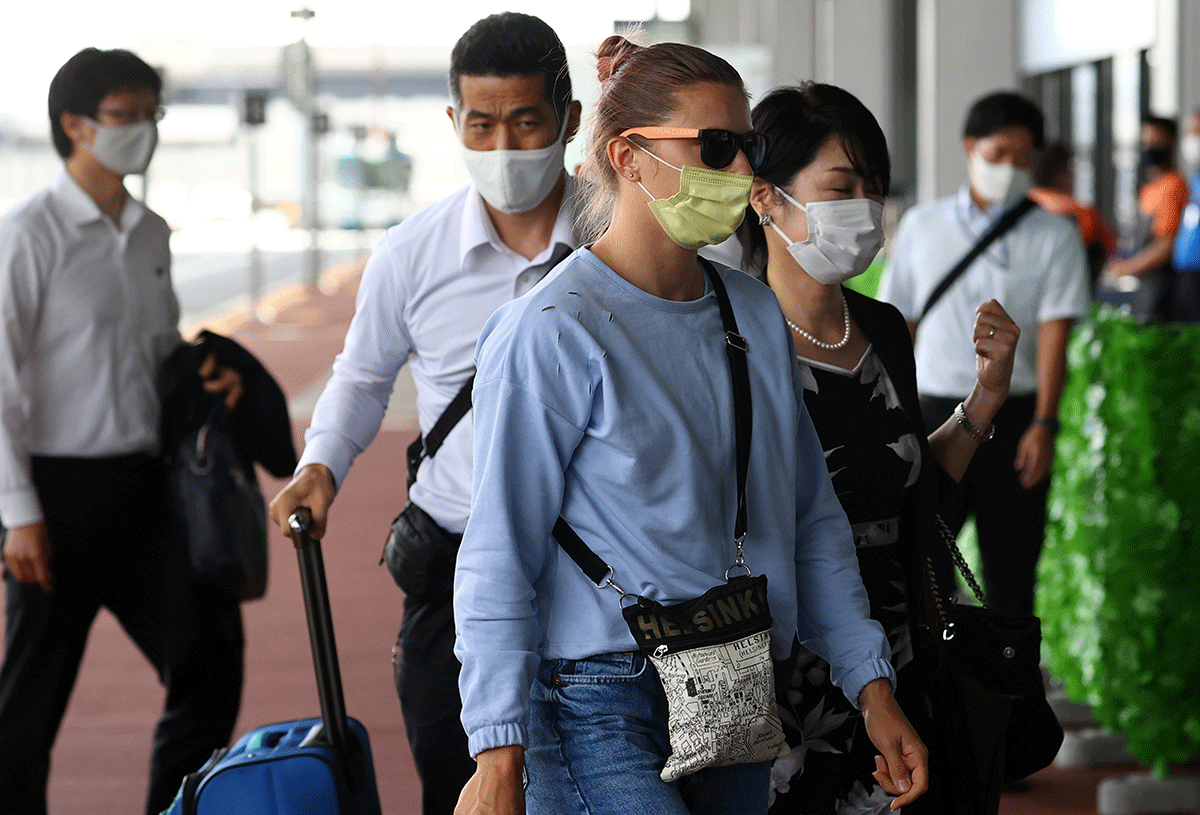 Athletes don't flee tyrannical regimes and seek political asylum anyore, or so we thought.
One of the most dramatic moments of the Tokyo Games was when Belarusian sprinter Krystsina Tsimanouskaya refused to board a flight home after she was removed from the Games by her country's Olympic management and taken to Narita airport against her wishes.
The 24 year old was granted a humanitarian visa from Poland after she publicly criticised the Belarusian national coaching team of negligence.
Speaking in Poland, Krystsina said her family had been afraid that if she returned to Belarus she would be sent to a psychiatric ward.
BILES DROPS OUT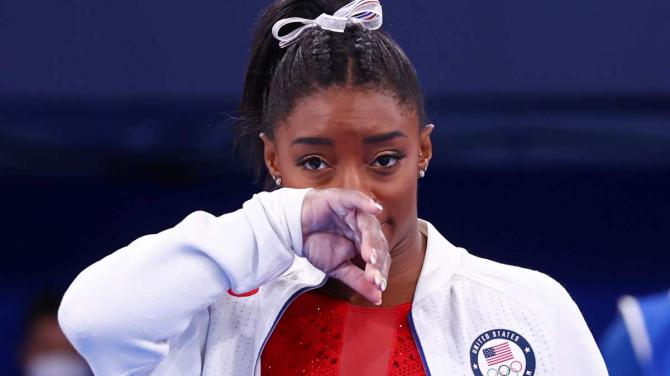 US gymnast Simone Biles dropped out of the women's team event after a single vault, declined to participate in two more events, but returned to win a Bronze on the balance beam.
The 24-year-old gymnast, who has won seven Olympic medals, returned to the competition, highlighting the importance of prioritising mental health.
'I did it for me and I was just proud of myself for being able to compete one more time,' Simone said.
PROTESTON PODIUM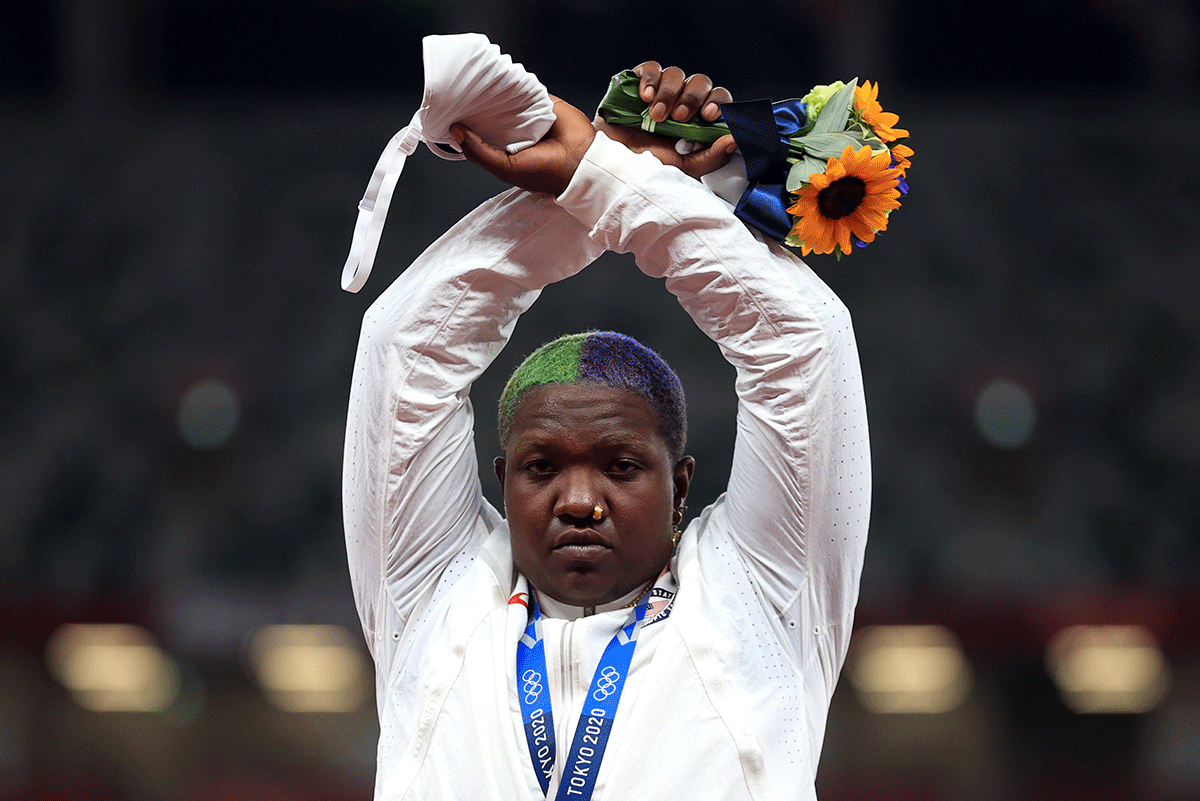 Shot Put Silver medallist Raven Saunders raised her arms in an X above her head during the medal ceremony.
The International Olympic Committee, which initially announced an investigation into Raven's gesture on the podium, suspended its action following her mother's death.
The United States Olympic and Paralympic Committee defended Raven, saying her gesture did not breach its rules as it was a 'peaceful expression in support of racial and social justice (that) was respectful of her competitors'.
'It's the intersection of where all people who are oppressed meet,' Raven later explained what the 'X' meant, saying she hoped to continue to inspire and motivate the LGBTQ community, African Americans, Black people around the world, and those struggling with mental health.
TRANSGENDER LIFTER MAKES HISTORY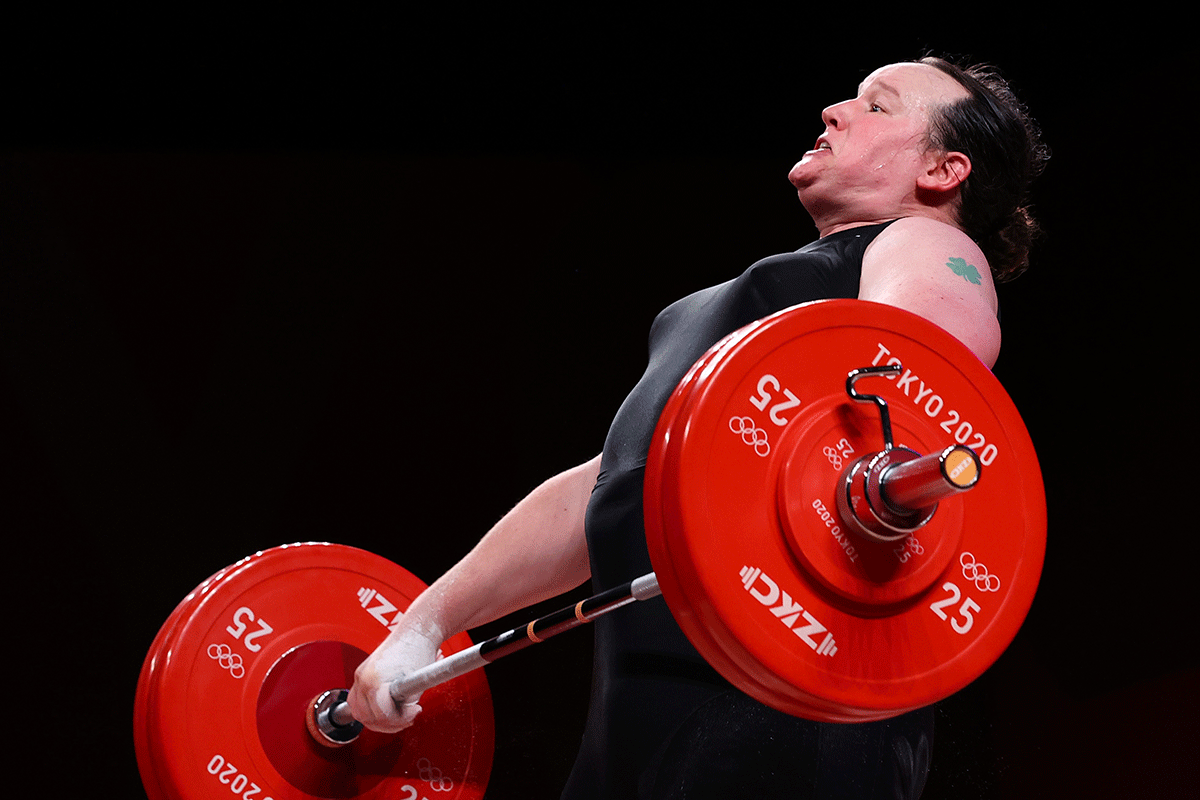 New Zealand's Laurel Hubbard made history by becoming the first openly transgender athlete to compete at an Olympic Games.
At 43, Hubbard was the oldest competitor in the weightlifting competition in Tokyo, her inclusion igniting a fierce debate about fairness for women and about gender identification and inclusivity.
Hubbard was born male and competed in weightlifting at the junior level. She transitioned eight years ago, resumed weightlifting and became eligible for the Games under a 2015 IOC consensus allowing transgender athletes to compete in women's events.
Her landmark appearance lasted just 10 minutes, with each of her first three efforts in the snatch ruled no lifts.
MAO ON PODIUM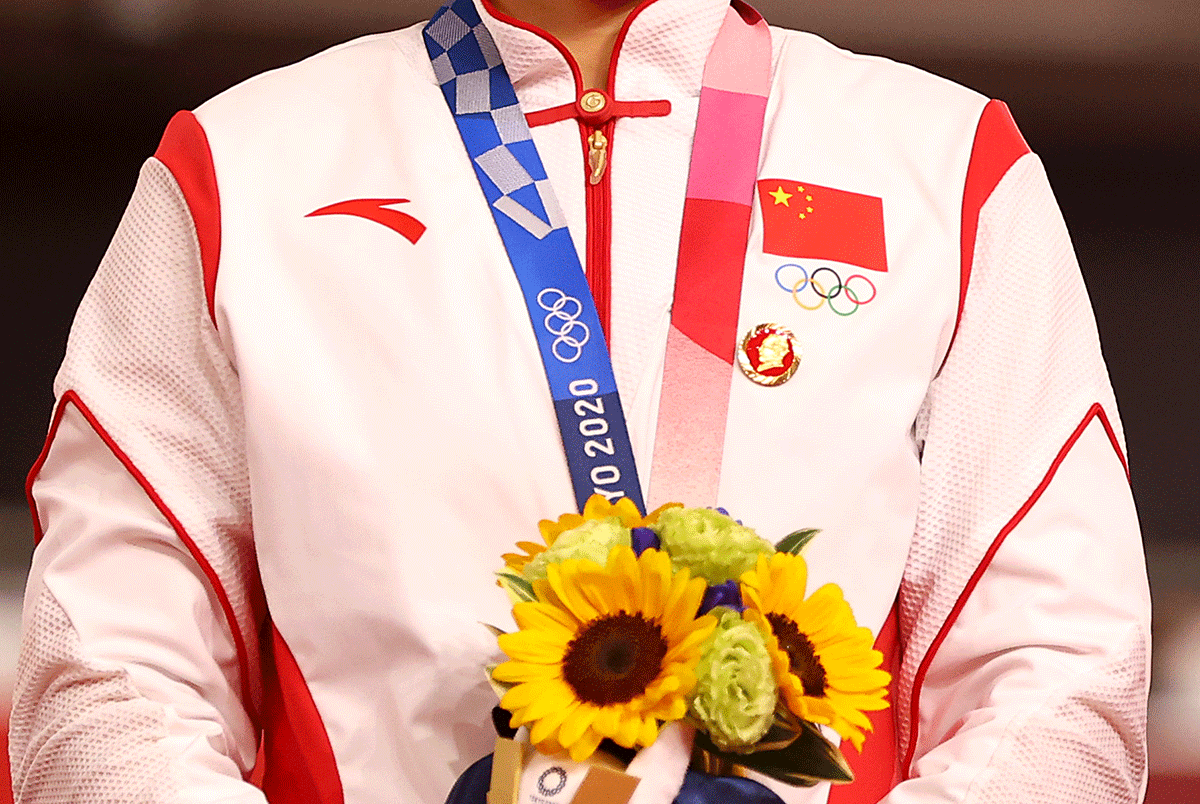 The IOC issued a warning to Chinese cycling medallists Bao Shanju and Zhong Tianshi who wore badges featuring Mao Zedong on the medal ceremony podium.
Wearing the badges meant a potential breach of Article 50 of the Olympic charter for the cyclists who retained the women's cycling team sprint title.
The IOC recently relaxed Article 50 to allow gestures, such as taking the knee on the field of play provided athletes do so without disruption and with respect for fellow competitors. Political gestures on the podium are still banned.
'We received assurances that it will not happen again and with this the IOC considers this case closed,' Christian Klaue, IOC director of public affairs, told reporters.
COACH PUNCHES HORSE
German Modern Pentathlon coach Kim Raisner hit a horse and urged rider Annika Schleu to 'really hit' the horse when it refused to jump.
The Modern Pentathlon federation said Raisner had been disqualified for her actions during the show jumping competition.
Modern pentathletes, who compete in five different sports for a medal, do not use their own horses for the show jumping discipline, but instead draw one at random and are given 20 minutes to warm up with it before competing.
Schleu was in top spot with a commanding 24 second edge on the field going into the show jumping event.
Her horse Saint Boy bucked and misbehaved during the warm up and soon after was refusing jumps.
With each refusal, Schleu's frustration grew, the German finally exploding with a scream that echoed through the empty stadium as tears poured down her face.
Her coach urged her to hit the horse. Raisner's orders to 'really hit it, hit' were heard around the world, provoking much criticism in her native Germany.
Raisner then punched the horse above the back leg.
RECORD 8TH OLYMPICS
Jesus Angel Garcia set a record in Tokyo when the 51-year-old Spanish walker appeared in his eighth Olympics, the most ever for a track and field athlete.
The only walker in the Tokyo competition born in the 1960s, he finished 35th in the 50 km race in Sapporo.
Jesus has competed in every Olympics since Barcelona in 1992, and was the 50 km world champion in 1993.