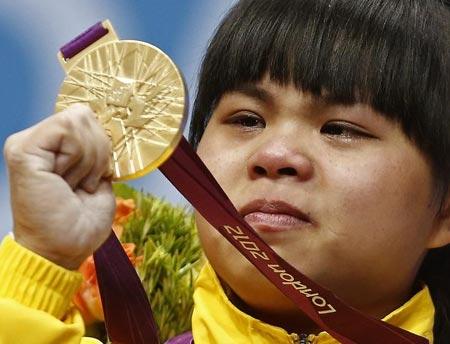 Three Kazakh weightlifters have been stripped of the gold medals they won at the 2012 London Olympics after failing doping tests, the International Olympic Committee said on Thursday.

The three were Zulfiya Chinshanlo in the women's 53 kilos, Maiya Maneza in the women's 63 kilos and Svetlana Podobedova in the women's 75 kilos.

They were among eight athletes disqualified from the Games on Thursday as part of the IOC's re-testing of samples.
Image: Kazakhstan's Zulfiya Chinshanlo poses with her gold medal which she won in the women's 53Kg weightlifting competition at the London 2012 Olympic Games.

Photograph: Dominic Ebenbichler/Reuters