Taking inspiration from Indian Olympic boxer Mary Kom, a budding Kashmiri pugilist is breaking all stereotypes in the state.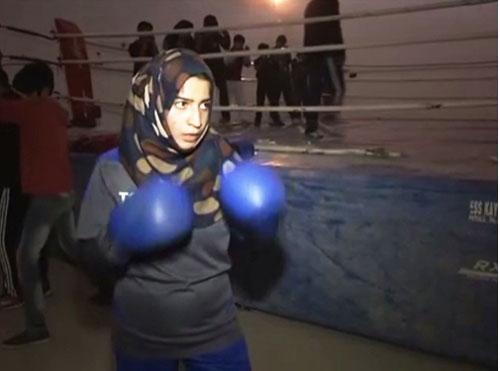 Andleeb Zehra, who comes from a middle-class family, lives in Magam village, of the Budgam District in Kashmir.
Since childhood, Andleeb has been fond of sports and would participate in sports activities in school.
After watching Mary Kom boxing in the ring, an inspired Andleeb decided to join boxing and began taking classes at the indoor stadium from professional coaches.
Andleeb credits her parents and friends for the overwhelming support.
"My family supported me. In fact, my family and friends were very happy with my decision," Andleeb said.
Does boxing affect her studies?
"I don't think it would have any negative impact on studies. I reckon sports and education carry equal importance. It is necessary to have a healthy life," Andleeb said.
"I think boxing is a very good sport for women. This helps them to have a self defence. This sport provides good opportunities to women, as such one can participate in Olympics as well," she added.
So far Andleeb Zehra has competed in many events in the state and recently won Silver medal in state Boxing Championship which was held at Jammu.
Andleeb now dreams to emulate Mary Kom and earn medals for country and her coach, Farooq Khan, believes she has the sporting skills to win many medals in the future.
Image: Andleeb Zehra at a training centre
Photograph: ANI