Some of the most dazzling and dramatic moments of the Games came from women.

American Raven Saunders made a protest from the podium and Kiwi Laurel Hubbard became the first openly transgender Olympian to compete in a different gender category to that assigned at birth.

'The Duel in the Pool' between American Katie Ledecky, the dominant woman in swimming at the 2016 Rio Games, and Australian Ariarne Titmus was one of the most exciting of the Games.

Titmus, dubbed 'The Terminator', took Ledecky's crown in 200m and 400m freestyle while Ledecky proved untouchable in the longer distances winning gold in the 800m and 1,500m.

Another Australian, Emma McKeon, made history by becoming the first woman swimmer to win seven medals in a single Games, four of them gold.
Meet the wonder women of Tokyo Olympics.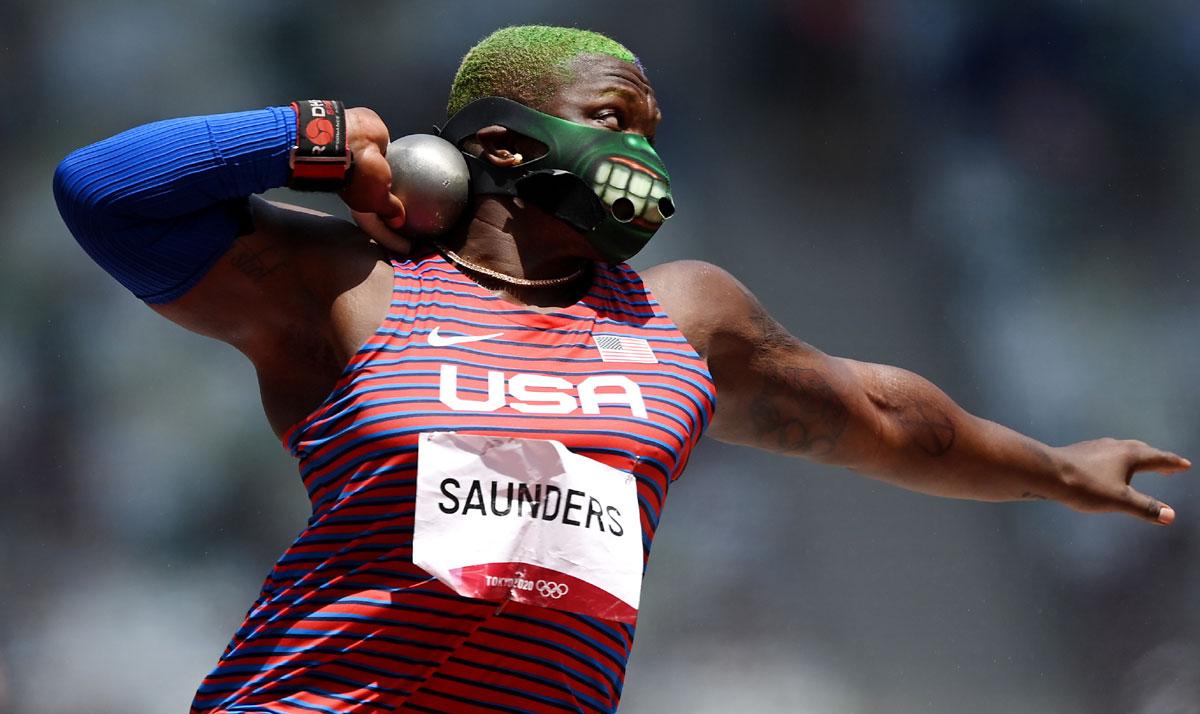 IMAGE: Sporting green and purple hair and a grinning Joker mask, Raven Saunders became a social media sensation after the Olympic shot put qualifying round. She displayed the raw power of Hulk to pick up her maiden Games medal. Nicknamed "Hulk" in high school after the Marvel superhero, Saunders hauled the heavy ball 19.79 metres on her best effort on a scorching day at the Olympic Stadium to win silver behind China's Gong Lijiao.
Photograph: Matthias Hangst/Getty Images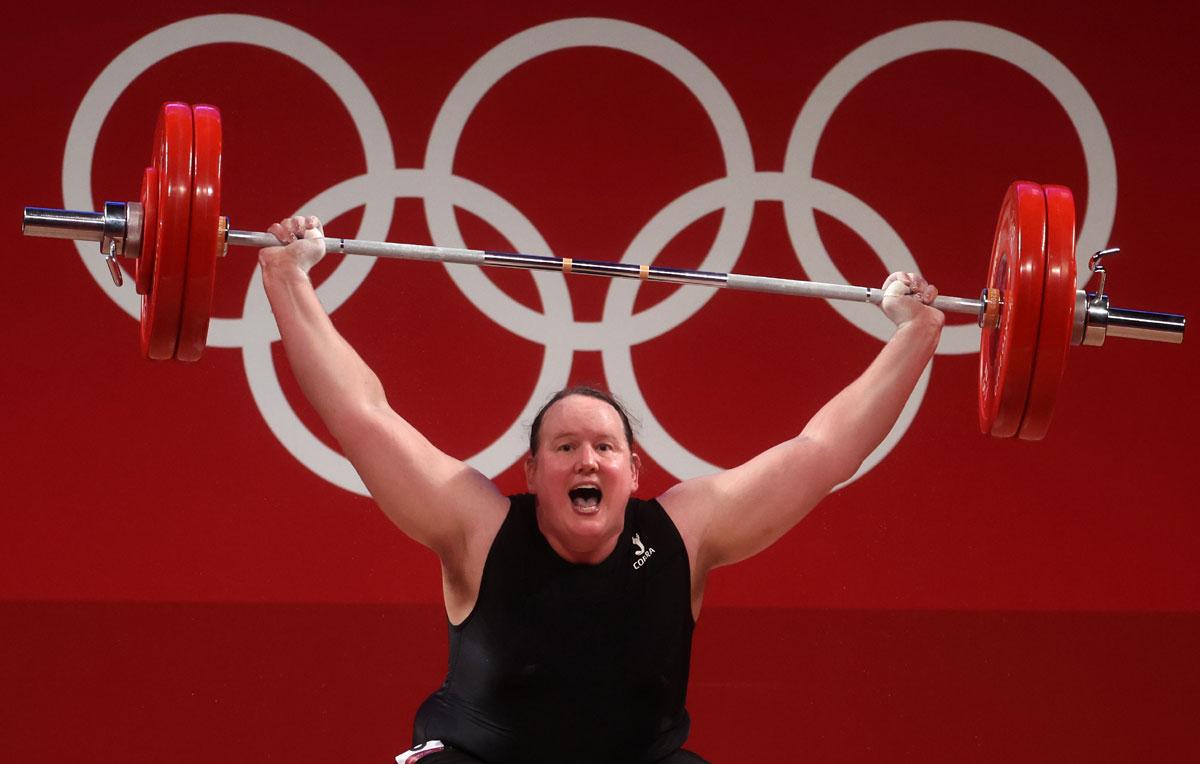 IMAGE: New Zealand's Laurel Hubbard made history by becoming the first openly transgender athlete to compete at an Olympic Games in a different gender category to that assigned at birth, but she suffered a disappointing early exit from the women's +87 kg final after three no lifts in the snatch. At 43, Hubbard was the oldest competitor in the weightlifting in Tokyo, in which her inclusion has ignited a fierce debate about fairness for women and about gender identification and inclusivity
Photograph: Chris Graythen/Getty Images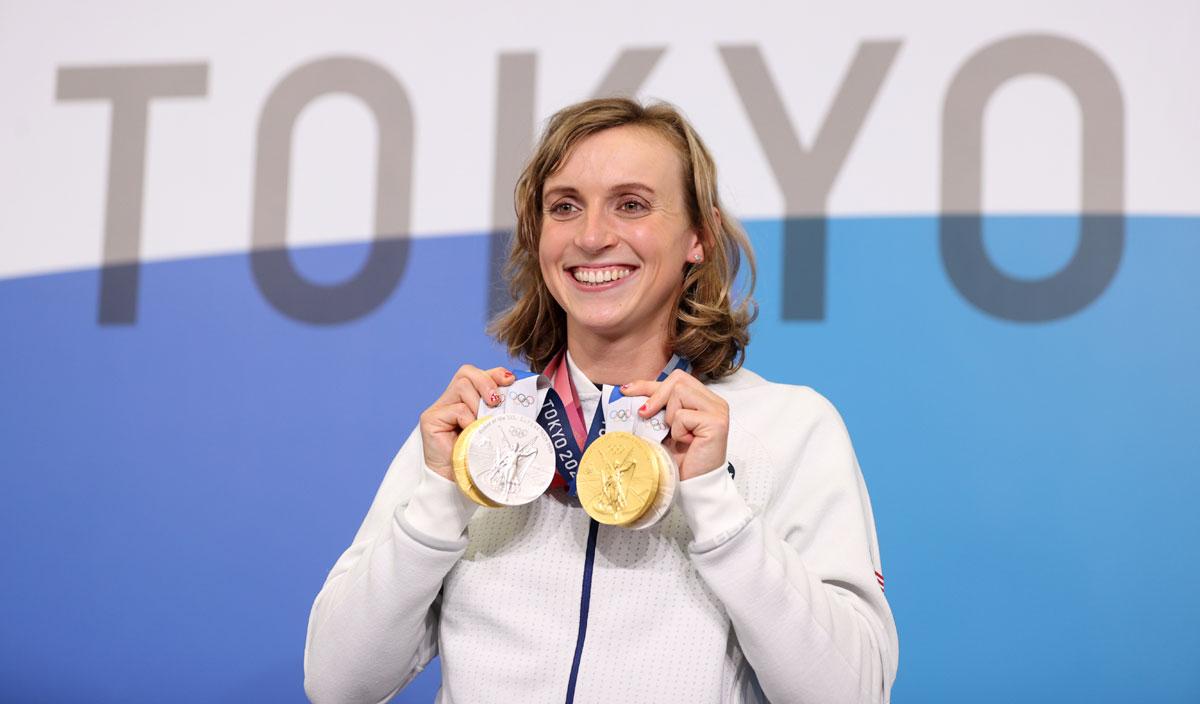 IMAGE: American Katie Ledecky became the first female swimmer to win six individual golds, after dominating the 800 metres freestyle final. She beat the record for the most women's individual Olympic swimming titles held for a quarter of a century by Hungary's Krisztina Egerszegi. The winner of 15 world titles said her sights were on the 2024 Olympics in Paris, and at just 24 years old, she isn't ready to rule out the Los Angeles Games four years after that
Photograph: Laurence Griffiths/Getty Images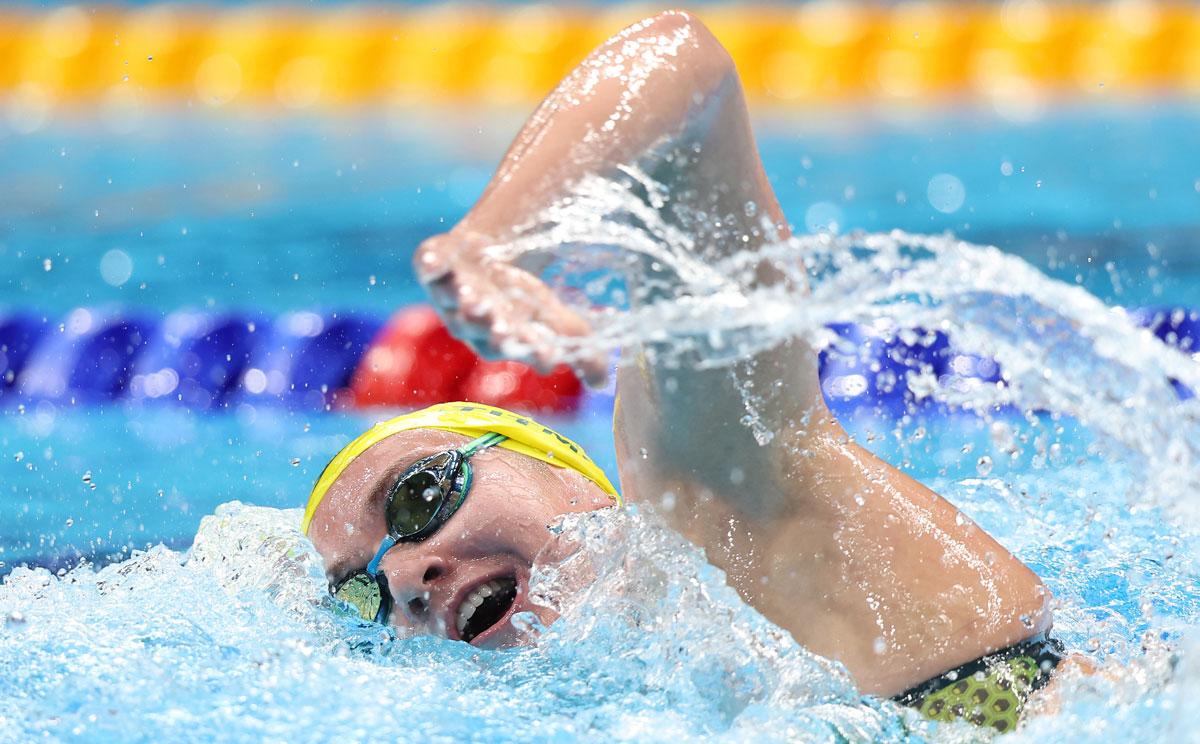 IMAGE: Australian Ariarne Titmus became the first Australian woman to complete the 200-400 Olympic double since Shane Gould at the 1972 Munich Games. She took the silver in 800m freestyle before claiming a bronze in the 4x200m freestyle relay
Photograph: Tom Pennington/Getty Images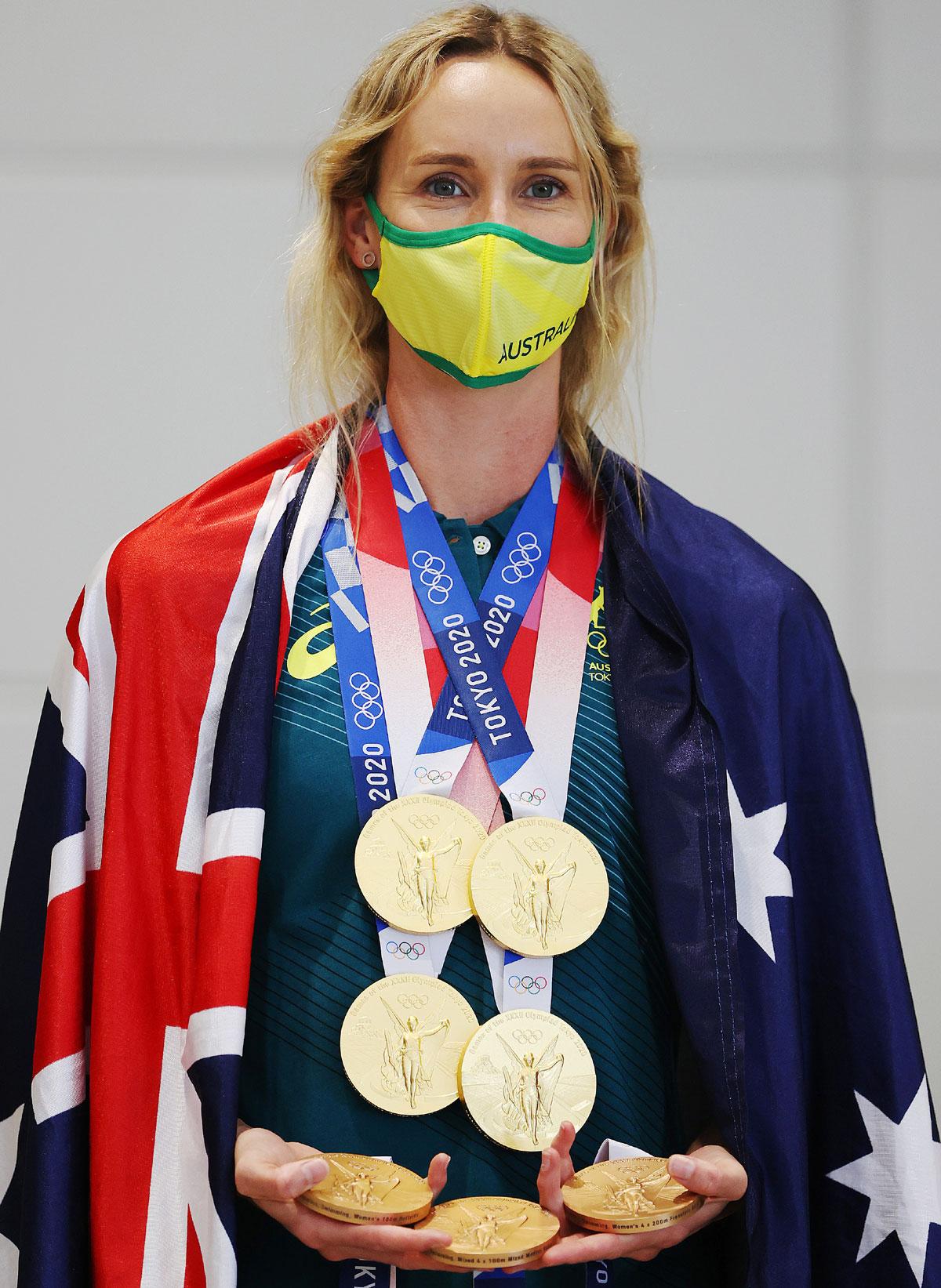 IMAGE: Australia's Emma McKeon became the first female swimmer to win seven medals at a single Olympic Games -- including four golds and three bronzes. That saw McKeon join Michael Phelps, Mark Spitz and Matt Biondi as the only swimmers to win seven medals at a Games. Russian gymnast Maria Gorokhovskaya, in 1952, is the only woman to have won seven in any other sport
Photograph: James Chance/Getty Images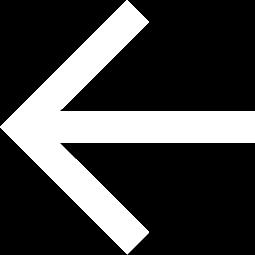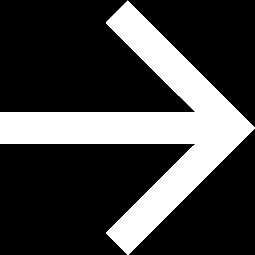 X