German supplements, 500+ dope tests each year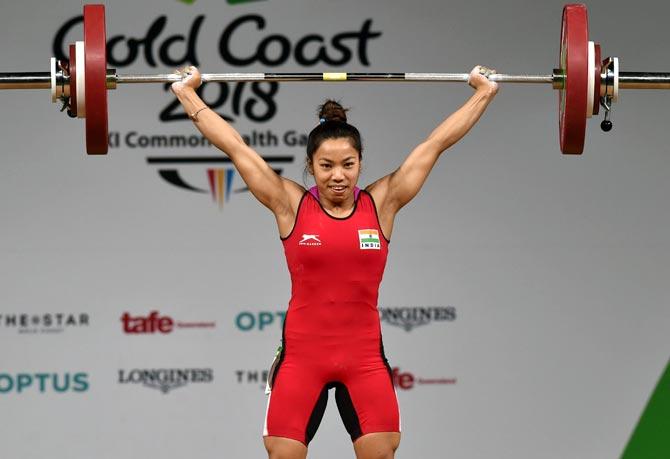 Over 500 dope tests every year in the last four years, specialised diet and nutritional supplements only from Germany -- these are the ingredients that went into the Indian weightlifters' sensational haul of five gold medals at the 21st Commonwealth Games, in Gold Coast.
The Indian weightlifting team will be heading back home on Wednesday with five gold, two silver and as many bronze, topping the medals tally in the sport.
This, despite the fact that the team did not have access to a full-time physio for the entire duration of the Games and almost every member of the squad carried niggles of various degrees.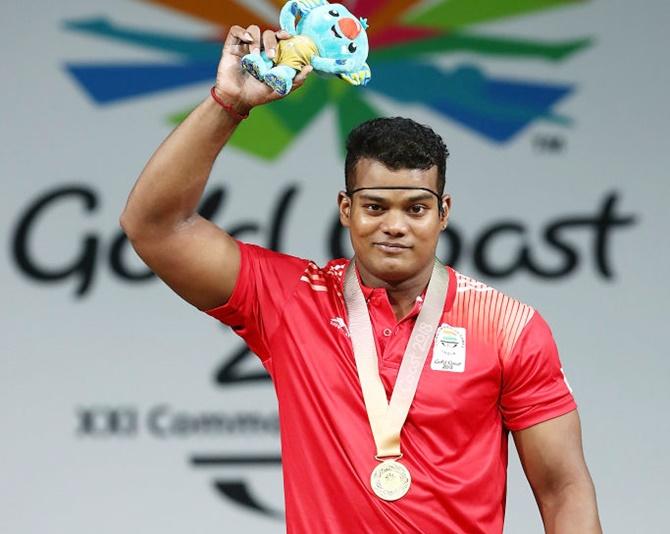 Add to this, they did not have a single coach to attend to them during training sessions as the three travelling coaches were held up at the competition venue everyday.
"It has been a performance which has been in the making for the last four years. We made certain structural changes to the way weightlifters trained. Most importantly, we changed the dietary habits and the nutritional supplements," India's national coach Vijay Sharma said, analysing the team's performance.
"The SAI mess has the same diet for every sport but every sport requires a different diet. We asked for a separate diet comprising mutton and pork and nutritional supplements specifically from Germany because their manufacturing is the best, there is no chance of anything shady coming from there," he said.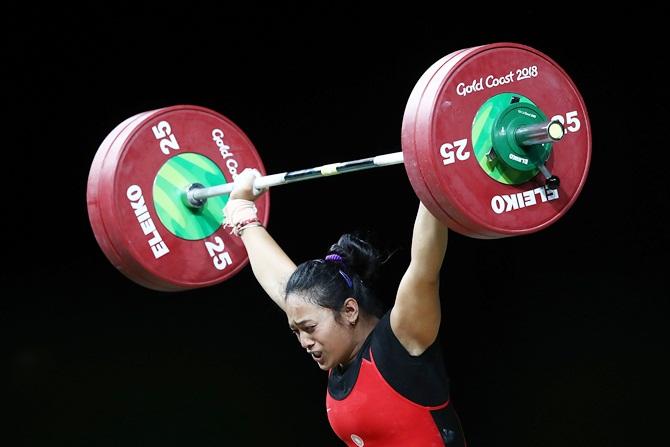 Mirabai Chanu (48kg), Sanjita Chanu (53kg), Sathish Sivalingam (77kg), Venkat Rahul Ragala (85kg) and Punam Yadav (69kg) claimed gold, while P Gururaja (56kg) and Pardeep Singh (105kg) fetched silver medals.
Vikas Thakur (94kg) and and 18-year-old Deepak Lather (69kg) added the bronze medals to the Indian kitty.
"None of these kids took more than a total of 10-12 leaves from the national camp in the last four years, such has been the discipline," said Sharma, who became chief coach of India in 2014 but has been with the lifters since 2012.
Indian weightlifting does not have the best track record in doping and Sharma said it was a problem tackled head on by the national federation in the last four years.
"We made a conscious effort to weed out dope cheats. We took National Anti-Doping Agency's help and have been conducting over 500 dope tests every year since 2014, you can check the records. We instilled fear about doping into athletes," he said.
"When I took over as national coach, I was specifically told to ensure that doping completely ends. With the support of the federation, our kids are now much more aware and probably more fearful of doing anything wrong for performance," he explained.
"And why do they cheat? They cheat when their supplements are not good, their diet is lacking which hinders recovery. Now that all these aspects are being taken care of, there is no reason for anyone to indulge in wrongdoing," he reasoned.
The final medal count might have been nothing short of remarkable but it still could not hide the several structural shortcomings, including the absence of something as basic as a full-time physio for the team.
"We could have won a medal yesterday in the +105kg (Gurdeep Singh), he was carrying a back problem and a physio was crucial. We didn't have that and now we have officially written to the authorities concerned that such a situation should not happen again," Sharma said.
"Hopefully, now that we have performance to show, we will be heard," he signed off.