'He is an exceptional talent'
'He is very good off the tee and has a fantastic short game and seems to have the temperament to back it up'
'He is fearless'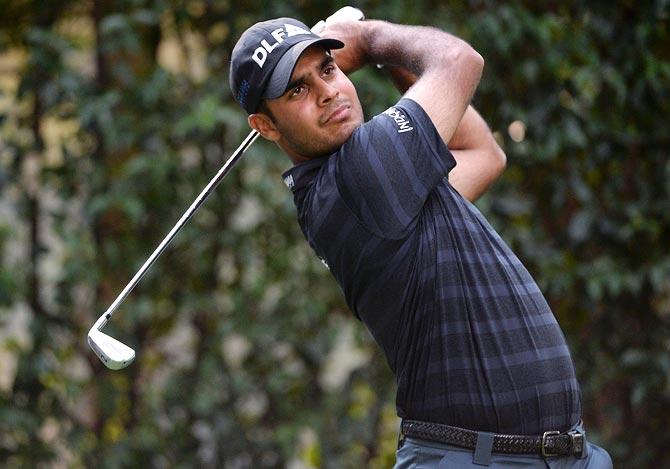 IMAGE: Shubhankar Sharma plays his shot from the fifth tee during the first round of the WGC - Mexico Championship golf tournament. Photograph: Orlando Ramirez-USA TODAY Sports/Reuters
During the week hours of Monday morning, a restless Shiv Kapur woke up unable to bear the tension anymore.
And why won't he? After all, the toast of Indian golf Shubhankar Sharma was set to tee off on the final day of the World Golf Championship as the leader.
"I mean I woke up at 4am yesterday morning. I didn't sleep well, may be I was thinking of Shubhakar in my sleep. I put on the TV and saw Justin Thomas take the second shot, my heart sort of sank a little," seasoned pro Shiv's emotional description made it clear what that performance meant for India's golfing community.
Kapur joined the chorus in showering praise on young Shubhankar Sharma, describing him as an 'exceptional talent' with maturity beyond his age.
Sharma, who had clinched the Jo'burg Open in December and captured the Maybank Championship last month, dished out a gutsy performance at the World Golf Championships-Mexico Championship last week.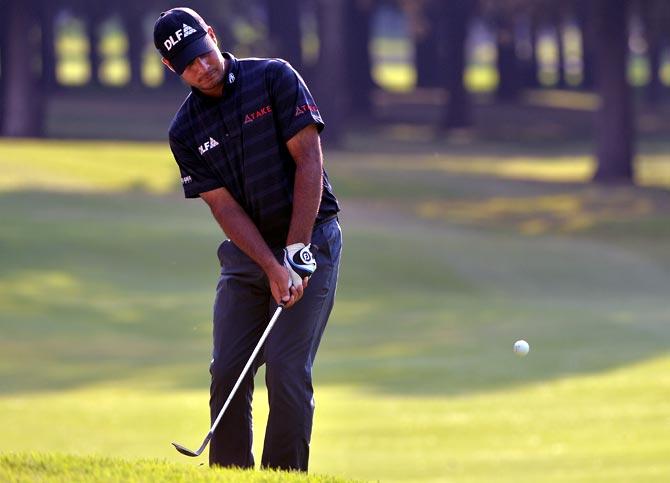 IMAGE: Shubhankar Sharma in action. Photograph: Orlando Ramirez-USA TODAY Sports/Reuters
The 21-year-old led in the second and third rounds by two shots before a 74 in the final round saw him finish at a creditable tied ninth at the Mexico City.
"He is an exceptional talent," said Kapur, who clinched three Asian Tour titles last season.
"I was discussing with Jeev (Milkha Singh) the way he has handled himself as a 21-year-old, even when things didn't go his way.
In general, his maturity is way beyond his age and his game is very well rounded and I think think he has any weakness in his game."
Kapur said Sharma is fearless and possess a flawless game.
"He is very good off the tee and has a fantastic short game and seems to have the temperament to back it up. He is fearless, he is not scared to win," he said.
"The way he won in Malaysia, I was playing a couple of groups behind and he shoot 62, that would go down as one of the greatest final round in history because people won't appreciate the tough conditions and pin position that day.
The ultimate compliment for Shubhankar was saved for the end.
"When I hang up my boots, I would be sitting and watching him as a spectator. He is very level-headed and someone to watch out for in the next few years."