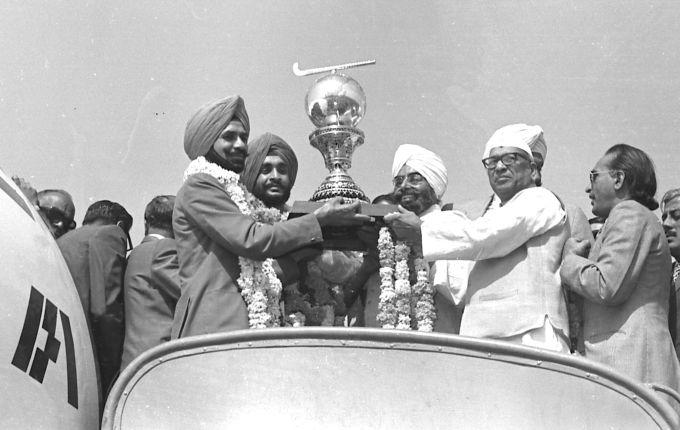 1975 World Cup winning team.
It was 40 years back, on 15 March 1975, the Indian Men Hockey team accomplished a historic feat against Pakistan in the finals of the 1975 Hockey World Cup wherein they beat the opponents 2-1 to earn the title of 'Champions'.
It was a moment of pride that day and it is a moment of pride for every Indian today. Remembering the occasion and the achievement, Hockey India congratulates the team who made this possible.
Led by Captain Ajit Pal Singh the team left no stone unturned to ensure that they got the Cup home. The team was placed in Group B of the tournament where they played against West Germany, Australia, England, Argentina and Ghana.
Winning 3 matches, losing 1 and drawing 1 in the pool phase, India advanced to the semi-finals to play against Malaysia wherein they beat them 3-2. They had a close contest against Pakistan in the Finals and it was Ashok Kumar the all important winning goal helping India win the title that year.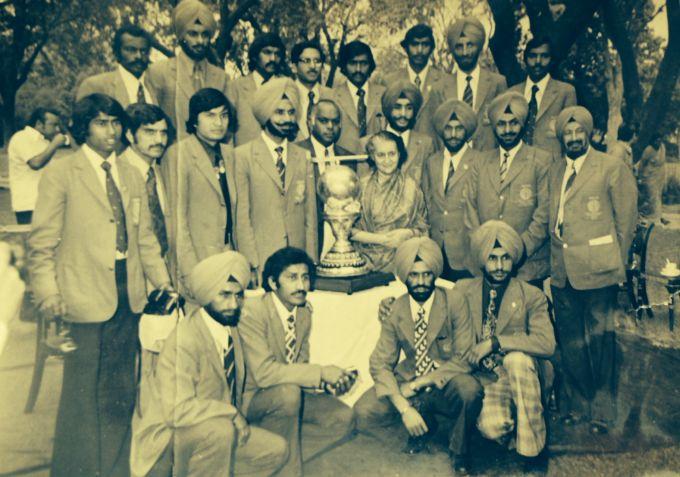 The 1975 Hockey World Cup winning team pose for photograph.
Speaking on the proud occasion Dr. Narinder Batra, president, Hockey India said "After 40 years I still feel proud of the moment when we earned the title of Champions. I would like to congratulate each member of the winning squad and would like thank them that they made this day possible for every Indian. It is this feat 40 years back, which gives us the motivation that we can repeat history and win the title again."
Mr. Ajit Pal Singh captained and led the team to victory during the 1975 World Cup. He even has to his credit of representing the prestigious tournament on three occasions where he represented the team for 1971 World Cup, Barcelona wherein the team bagged the Bronze and in 1973 World Cup, Amsterdam where they bought back the Silver. He even was part of two Olympics Games in Mexico 1968 (Bronze) and 1972 (Bronze).
He won the Arjuna Award in 1970 and Padamshree in 1992 for his contribution to the sport from the Government of India.
Mr. Ashok Kumar, son of legendary Late Major Dhyan Chand is the first of two Indians who represented India for 4 World Cup tournaments which included Barcelona 1971 (Bronze), 1973 Amsterdam (Silver), Kuala Lumpur 1975 (Gold) and Buenos Aires 1978. He was also instrumental in scoring the winning goal for India against Pakistan in the finale of the 1975 World Cup. Mr. Ashok Kumar also participated in the two Olympic Games in Munich 1972 (Bronze) and Montreal 1976
Mohd. Aslam Sher Khan, defender and his contribution during the 1975 World Cup cannot be forgotten. He even represented India during the Olympic Games in Munich 1972 (Bronze).