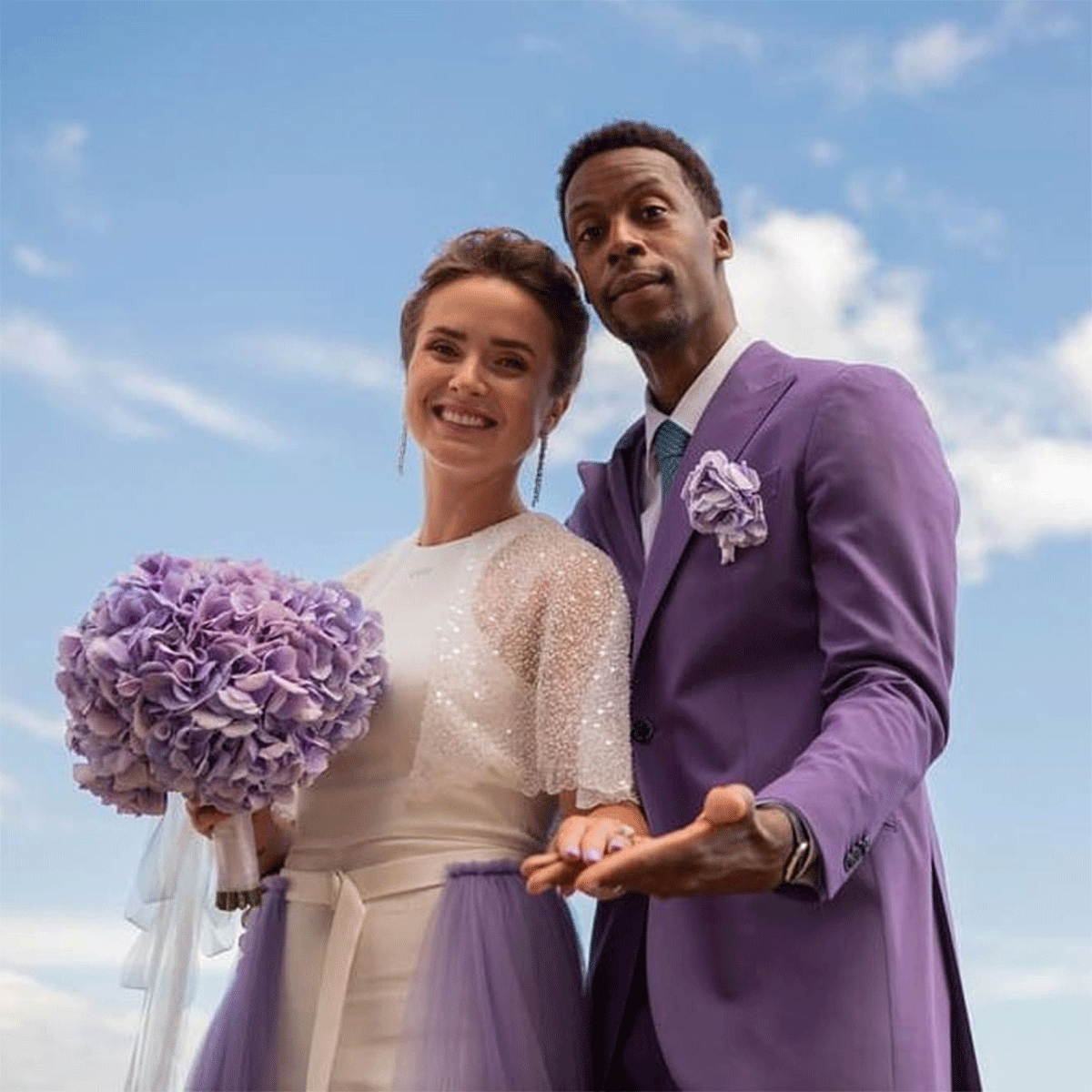 Tennis stars Gael Monfils and Elina Svitolina exchanged wedding vows on Friday.
The Frenchman announced of his marriage to the Ukranian beauty on his Instagram page.
'Big Day' he wrote on his Insta page along with pictures of Superwoman and Black Panther toy models, depicting the couple.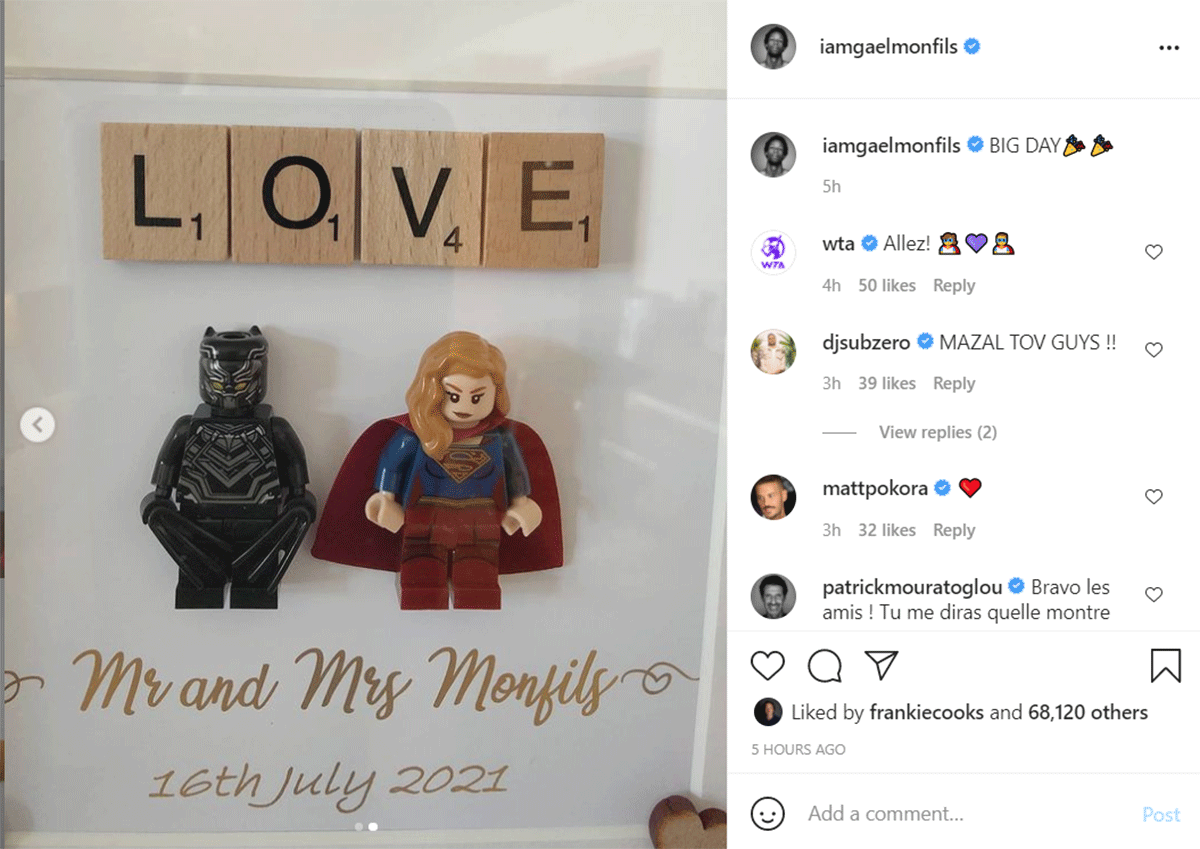 The couple, who got engaged in April this year, have been dating since 2018.