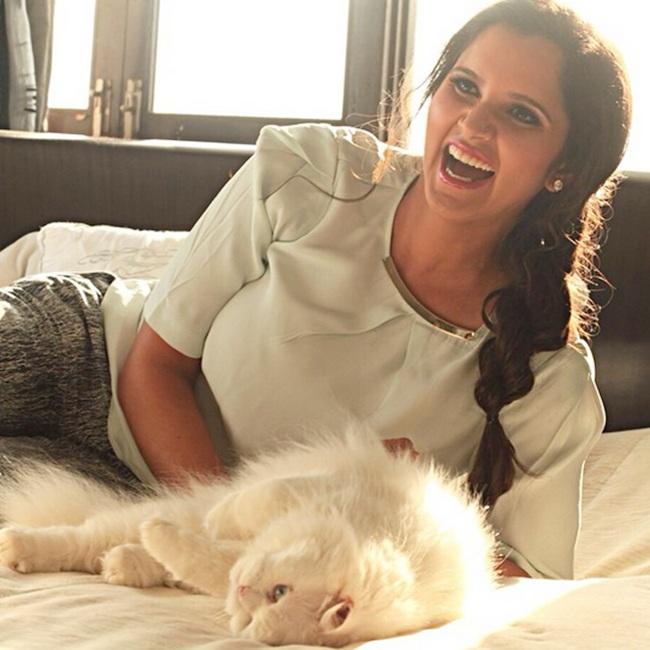 Sania Mirza. Photograph: Instagram
India's tennis star Sania Mirza has lent her support to the cause of animal welfare, calling for adoption of homeless dogs and cats in a new ad campaign for People for the Ethical Treatment of Animals (PETA).
Sania, who became the first female tennis player from India to achieve the World No 1 rank in doubles along with Swiss partner Martina Hingis in April, stars with her rescued cat, Posh in the adorable print advertisement.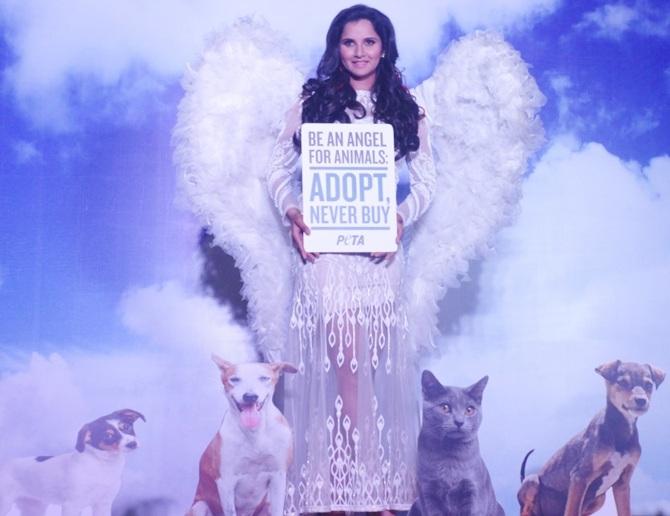 Sania Mirza poses. Courtesy: PETA
"So many animals, especially dogs, are hit by cars and they just lie there for days. That's the reason we need to rescue or take them from a shelter and not buy," said Sania, who is currently playing at the ongoing French Open tennis tournament.
"Always be kind, not just to people but also to animals," She added.
PETA and Sania want people to know that they can bring joy into the life of a homeless dog or cat – as well as into their own lives – by adopting a lovable shelter animal if they have the time, space and resources to provide one with a lifetime of affection and care. And in order to take a bite out of the homeless-animal crisis, PETA also encourages guardians to have their animal companions sterilised.