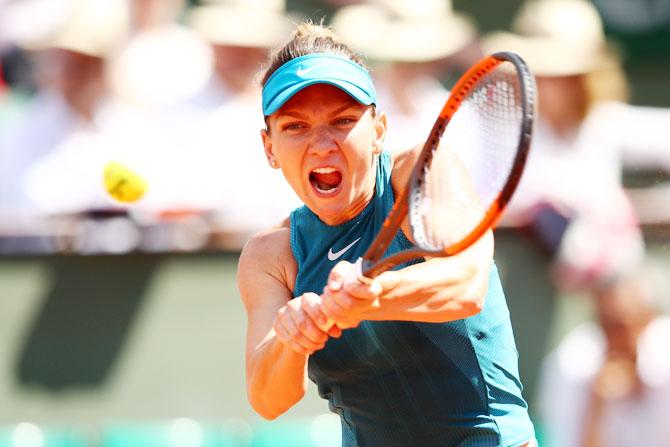 French Open champion Simona Halep will finish the year as women's world number one for the second season in a row, the WTA said on Monday.
The 27-year-old Romanian beat Sloane Stephens at Roland Garros to win her maiden Grand Slam title in June and will have spent 40 weeks at the top of the rankings by the end of the season.
"Finishing the season as the world number one last year was a huge honour for me," Halep said in a WTA news release.
"To do it for a second time in 2018 feels like a special achievement, especially having also won my first Grand Slam this year."
Halep was scheduled to play in Moscow this week before rounding out her season at the WTA Finals in Singapore but suffered a herniated disk in her back earlier this month casting doubt on her participation in both events.
Del Potro suffers fractured kneecap after fall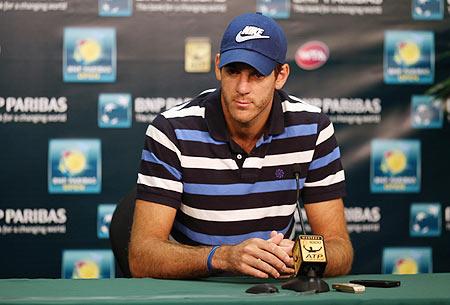 US Open runner-up Juan Martin del Potro has suffered a fractured right kneecap following his fall during a match in Shanghai this week, his spokesman said in a statement on Sunday.
Del Potro, who has been unlucky with injuries throughout his career, retired from his round-of-16 match against Borna Coric on Thursday after falling heavily.
The statement said that "the medical studies carried out on Saturday showed that Juan Martin del Potro suffered a fracture of his right patella bone in Shanghai".
"In the coming days, the doctors will evaluate the recovery process needed to return."
The 30-year-old Argentine, who is ranked fourth in the world and had been enjoying one of the best seasons of his career, is wearing a splint on his right leg
"It's a very difficult moment," he said.
"I feel very sad. It's a hard blow that leaves me without strength.
"It's very difficult for me to think about recovery again, I did not expect this to happen."
Former US Open champ Stephens qualifies for first WTA finals
Former US Open champion Sloane Stephens has qualified for her first season-ending WTA Finals in Singapore, the WTA Tour said on Monday.
Stephens joins fellow Grand Slam champions Simona Halep, Angelique Kerber, Naomi Osaka, Petra Kvitova and Caroline Wozniacki in the singles field for the October 21-28 event.
Two spots remain open for the elite eight-player field, with Elina Svitolina and Karolina Pliskova in prime position to qualify for the round-robin tournament that offers $7 million in prize money.
"I'm honoured to qualify for my first WTA Finals," said Stephens, who was runner-up to Halep at Roland Garros earlier this year.
"I'm looking forward to ... competing against the best players of the season."
The American also won her first Premier-level event in Miami earlier this year and rose to a career-high ranking of three in July. The 25-year-old was also a runner-up in Montreal.
Stephens won her first Grand Slam title at Flushing Meadows in 2017 but was knocked out in the quarter-finals by Anastasija Sevastova this year.
Osaka won the US Open, while Kerber won Wimbledon and Wozniacki clinched the Australian Open title this year.