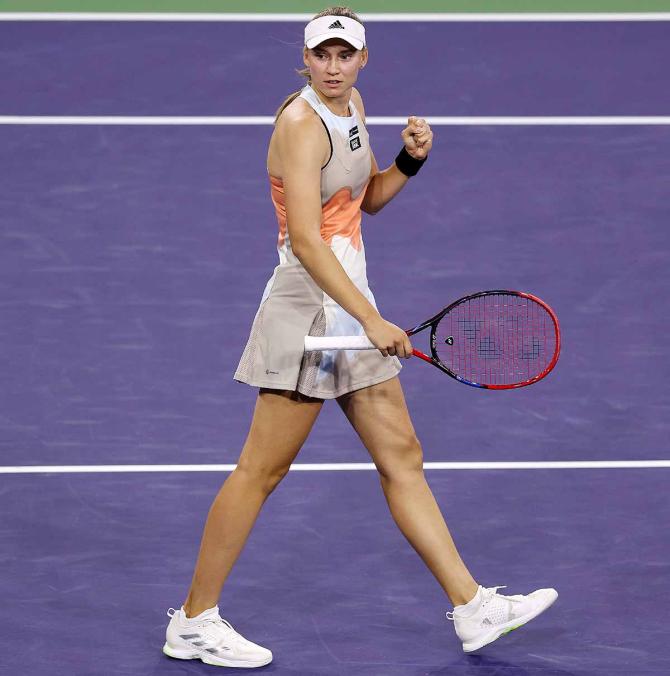 Elena Rybakina knocked out defending champion Iga Swiatek with a 6-2, 6-2 semi-final victory at Indian Wells on Friday to set up a clash against Aryna Sabalenka in the final.
Two months after Rybakina knocked Swiatek out of the Australian Open in the fourth round, the Wimbledon champion once again put in an impressive display against the world number one.

Rybakina was in control from the start, breaking early to take a 2-0 lead, before going on to clinch the first set when Swiatek produced a double fault on set point.

Rybakina's serve was tested in the first game of the second set, but the Kazakh held under pressure and then won the next four games to take a 5-0 lead.

Swiatek was far from her best on the night and later revealed that she had struggled with "discomfort" in her ribcage during the match, but added that she was still expecting to defend her title at next week's Miami Open.

"We're going to consult with the medical team. For sure I'm going to use these days off before Miami (to recover)," Swiatek told reporters.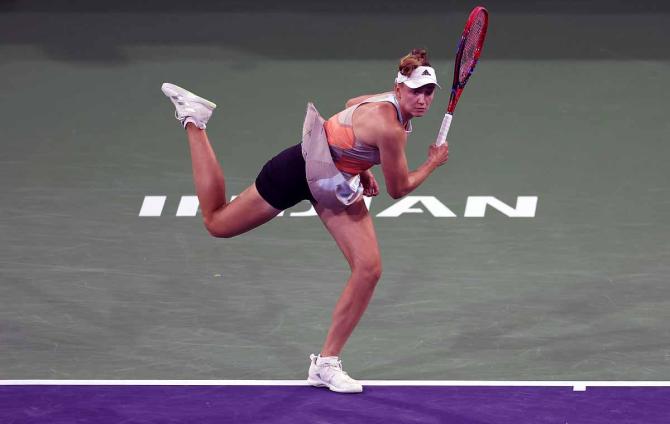 The Pole did manage to avoid a bagel in the second set by saving a break point to hold before breaking to then further reduce the arrears, but Rybakina broke back immediately to extinguish the comeback and secure the win.

"I really played well today, it was a really nice atmosphere tonight," Rybakina said in her on-court interview.

"I didn't expect I would play that well today. I had nothing to lose, I just wanted to enjoy. I think it was one of my best matches this season."

Rybakina will be out for revenge when she faces Sabalenka, who defeated her in the Australian Open final in January. The Belarusian leads 4-0 in their head-to-head.

"It was really close, we had so many battles and so far I'm losing, but hopefully that will change," Rybakina added.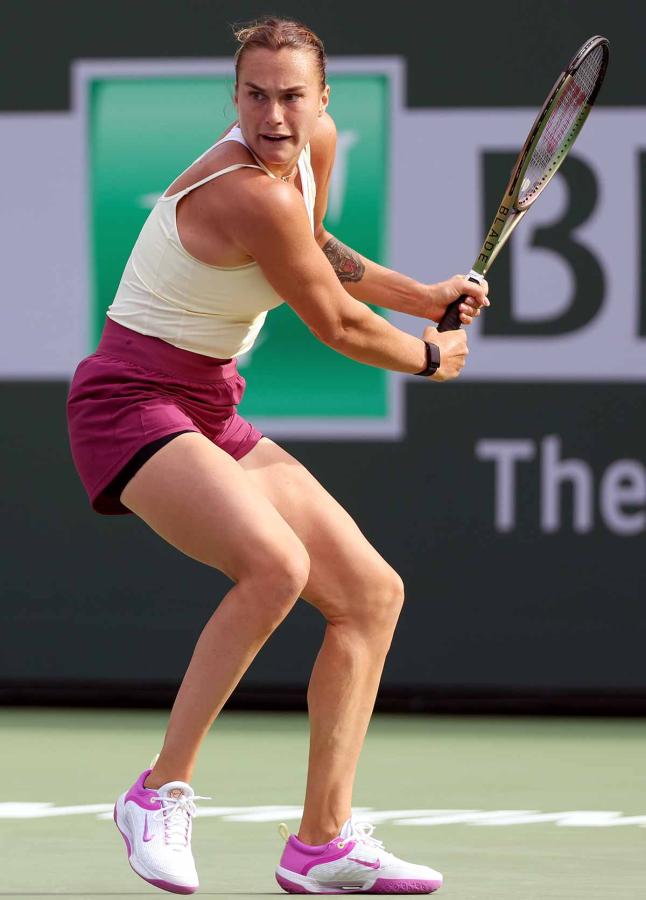 Earlier on Friday, Australian Open champion Sabalenka was not at her best in a 6-2, 6-3 win over Greece's Maria Sakkari, but maintained her composure even when her old nemesis - the double fault - reared its ugly head on a sunny day in the Southern California desert.

"In the past I lost so many matches like that after a few not super smart mistakes," said Sabalenka.

"I was reminding myself that it is okay to make mistakes. I'm not a robot, I'm a human. I can miss those shots, and probably that's why I was able to keep fighting and keep trying."

After the start of the match was delayed by more than 30 minutes to fix an audio issue related to the electronic line-calling system, Sabalenka cracked an ace out wide to open the match.

She broke Sakkari for a third time on an errant Sakkari forehand to capture the first set but the Belarusian's frustration began to mount in the second when two double faults gave Sakkari a look at break points at 2-2.

Sabalenka regrouped to hold for 3-2 and broke Sakkari in a lengthy deuce game for a 4-2 advantage she would not relinquish, pouncing on a short return of serve on match point and burying the ball with an emphatic backhand.