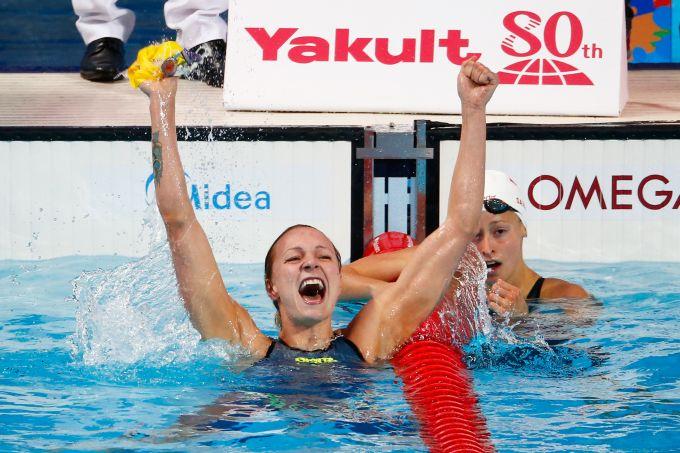 Sarah Sjostrom of Sweden celebrates after breaking a new world record of 55.74 in the Women's 100m Butterfly Semi-finals on day nine of the 16th FINA World Championships at the Aquatics Palace. Photograph: Clive Rose/Getty Images
Sweden's Sarah Sjostrom set a world record for the women's 100 metres butterfly at the world championships on Sunday.
Sjostrom's time of 55.74 seconds in the semi-final broke the previous record of 55.98 set by Dana Vollmer of the United States at the 2012 London Olympics.