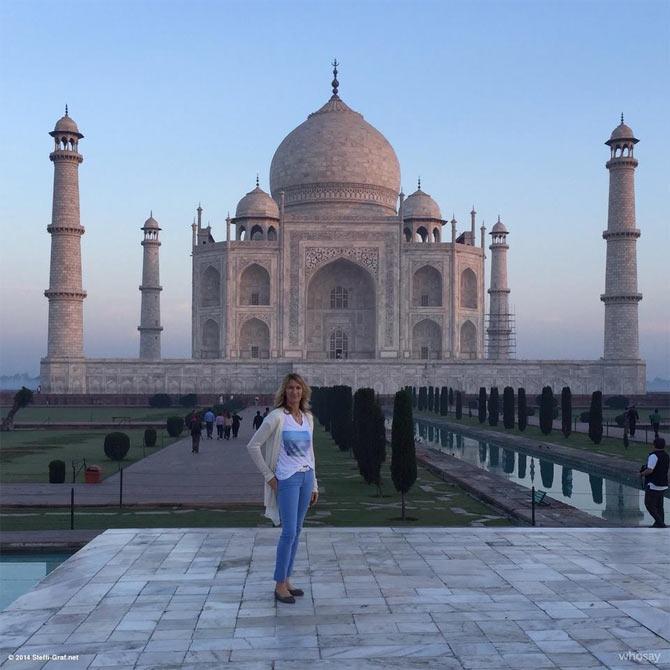 Steffi Graf poses at the Taj Mahal in Agra on Tuesday. Photograph: Steffi Graf/Facebook
With the tennis stars descending upon Inda for the International Premier Tennis Legue, they wasted no time in making a quick stop over at the Taj Mahal in Agra.
First of the them was former tennis World No 1 Steffi Graf, who visited one of the seven wonders of the world early Tuesday morning.
The German tennis legend posted a picture of herself with the grand Taj Mahal in the background.
"It's always been a wish of mine to visit India...and finally I'm here! Started my day at sunrise at the stunningly beautiful Taj Mahal, had a chance to watch the artists who inlay marble and see a bit of Agra. It's been an incredible visit so far - meeting the kind people of India, seeing the sights and enjoying some amazing food!" she wrote on her Facebook wall.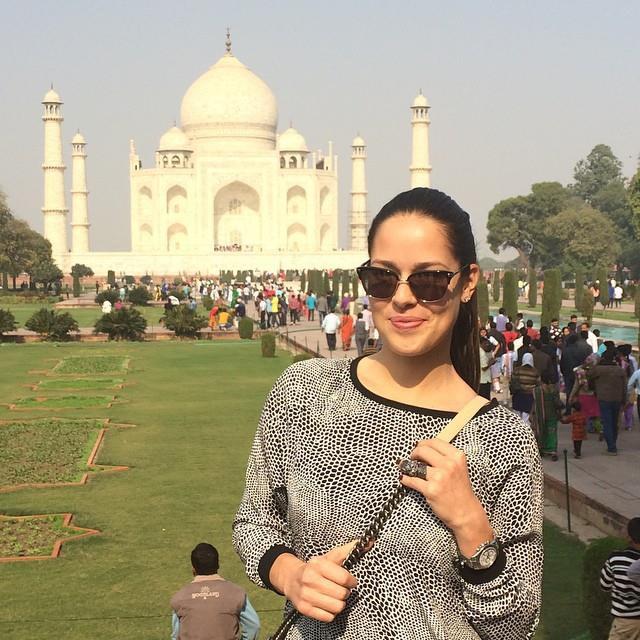 Ana Ivanovic visited the Taj Mahal on Tuesday.
Later, on Tuesday afternoon, Serbian tennis star Ana Ivanovic decided visit the marble mausoleum as known as a symbol of love.
"Once in a life time experience!!! #incredibleindia #breathtaking #tajmahal #agra," Ivanovic wrote on her Facebook alongside a picture of her at the Taj Mahal.
Ivanovic was in New Delhi for the Mahesh Bhupathi-backed International Premier Tennis League and represented the Indian Aces in the tournament.
Graf's husband and former tennis World No 1 Andre Agassi is playing for Singapore Slammers in the International Premier Tennis League.
The current leg of the tournament is being played in Delhi and the city has already witnessed a splattering of stars with Roger Federer and Pete Sampras among others in the Capital.
- Also Read
IPTL PHOTOS: Good times roll when Bollywood stars meet tennis greats
It is a pleasure and privilege to play in India, says Federer
IN PHOTOS: Federer, other tennis stars get a taste of India