Summary of sports events and persons who made news on Wednesday.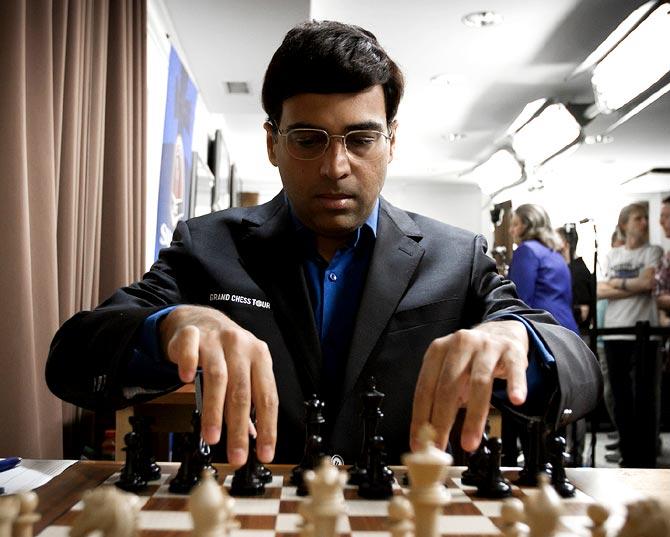 The governing body for chess launched a campaign on Tuesday for the game to be included at the 2024 Paris Olympics.

The International Chess Federation (FIDE) called for faster formats of traditional chess, called rapid and blitz, to be included on the Olympic programme.
FIDE said in a statement that the game of chess has a "genuine global appeal" and that it has 189 national federations and 600 million people who practice chess globally.

The International Olympic Committee recognised chess as a sport in 1999 and a year later it was an exhibition event at the Sydney Olympics.

A bid by chess officials to be included in the 2020 Tokyo Olympics failed.

Spain's Kilian Jornet breaks 24-hour uphill ski record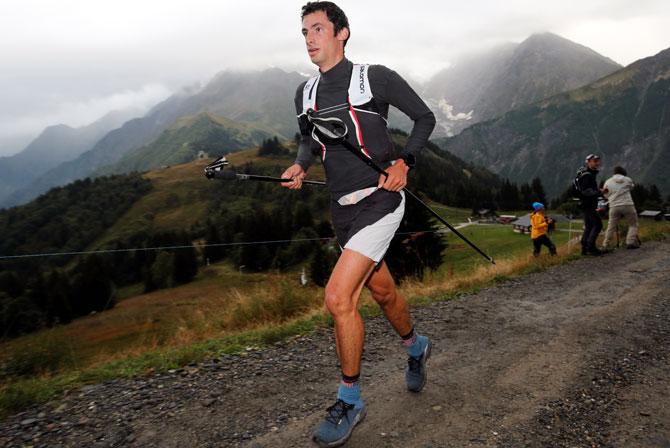 Ultra runner and ski mountaineer Kilian Jornet, one of the most dominant endurance athletes of his generation, has set a new 24-hour uphill skiing record.

The 31-year-old Spaniard, who has won four golds at the Ski Mountaineering World Championships, completed 23,486 metres of elevation last Friday in Molde, Norway.

Based at Tusten Ski Resort, Jornet was joined by friends and local skiers as he achieved a total of 51 climbs over 195 kilometres in 24 hours.

Jornet consumed around 6000 calories during the endurance task, which he said was not about achieving any official record but to understand how his body reacted to extreme elevation gain.

"This is not my definition of a 'fun day' but it is great to test yourself to see what you're able to do," Jornet said.

"I like to set myself new challenges to test my body, and I wanted to see how many metres of elevation gain I was capable of doing in one day.

"This year I'm not competing in the Ski Mountaineering World Cup, so my training has changed and I'm trying to set myself different challenges and keep up my motivation."
Querrey downs Harris to advance at New York Open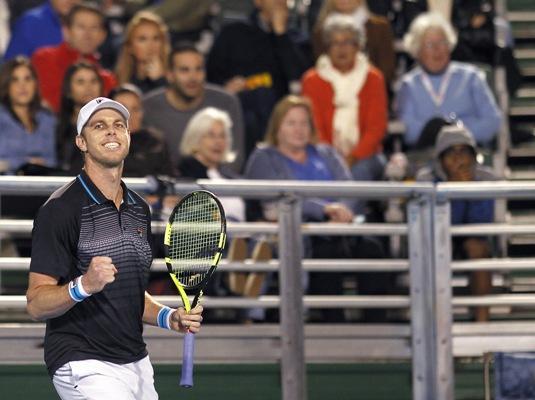 American Sam Querrey fired his 13th ace on match point to dispatch rising South African talent Lloyd Harris 7-6(2), 6-2 in the first round of the New York Open on Tuesday.
The big-serving Querrey proved too strong for the 21-year-old Harris, who is the second-highest ranked South African and a rising star who made it through qualifiers to compete in last year's US Open and this year's Australian Open.
Harris had no answer for Querrey's blistering serves and punishing groundstrokes unleashed from the outset on the black hard courts of the Nassau Veterans Memorial Coliseum.
Querrey will next face either Croat Ivo Karlovic or Moldovan Radu Albot, who play their first round match on Wednesday.
Querrey's win capped a good day for the hometown Americans as Louisiana native Ryan Harrison's pinpoint serving sent Canadian Peter Polansky packing in a 6-3, 6-4 route earlier in the day.
Asian Boxing C'ships to have simultaneous competition for men, women
The Asian Boxing Championship will be held simultaneously for men and women for the first time since its inception when Bangkok hosts the continental showpiece's 30th edition from April 19 to 27.
Participating teams have time till March 19 to register for the tournament, which began in the Thai capital back in 1963. The women's Asian Championships has had seven editions so far, the last being in Vietnam in 2017.
"For the very first time in the history of the elite event, both genders will be attending at the same time in Thailand's capital which is scheduled to take place in April 16-27," the Asian Boxing Confederation said in a statement.
The championships will be held in 10 weight classes for both men and women.
The competition will be held at the Huamark Indoor Stadium which has a capacity of 6,000.
Bangkok also hosted the championship in 1973, 1985, 1991, 1992 and in 2015.
The last edition of the championship was held in Tashkent, Uzbekistan in 2017 and the competition will be returning to Bangkok after four years.
India won two silver and an equal number of bronze medals in the 2017 men's edition.
While Shiva Thapa and Sumit Sangwan claimed the silver medals, Amit Panghal and Vikas Krishan settled for bronze medals in Tashkent.
The iconic M C Mary Kom had won India's lone gold medal in the women's 2017 edition.
Weight classes of the Asian Boxing Championships 2019:
Women's: 48kg, 51kg, 54kg, 57kg, 60kg, 64kg, 69kg, 75kg, 81kg, +81kg
Men's: 49kg, 52kg, 56kg, 60kg, 64kg, 69kg, 75kg, 81kg, 91kg, +91kg.